---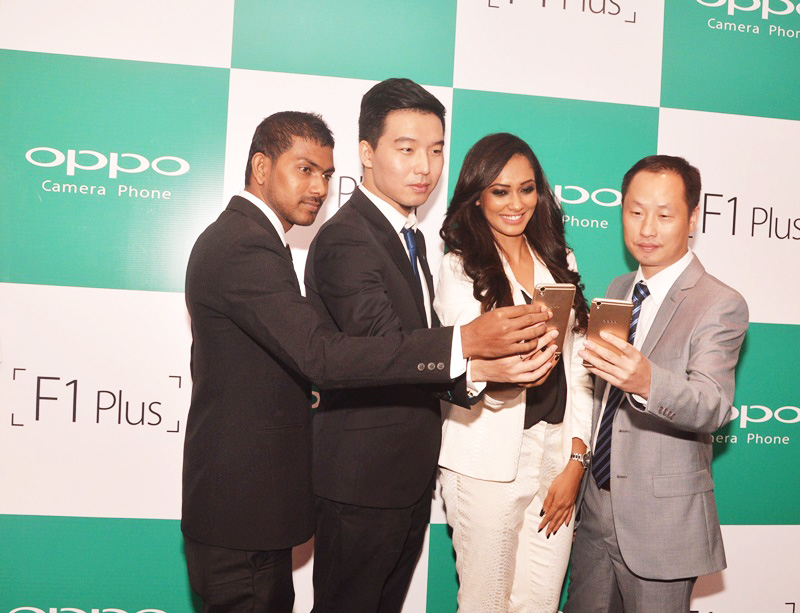 CEO - Mr. Daniel Cao, Special Guest - Miss Yureni Noshika, Overseas Brand Director - Mr. Kevin Law and Product Manager - Mr. Sandun Manage
OPPO Camera Phone, introducing yet another addition to the photography-focused F series, at the hotel Hilton in Colombo. The OPPO F1 Plus pushes the boundaries between mid range and premium, and takes the "Selfie Expert" title to a whole new level.
A leading global technology brand dedicated to providing consumers all over the world with pioneering products that never fail to inspire and excite, the number of OPPO's satisfied customers span across the Americas, Africa, Europe, Oceania, and Asia. At OPPO we design, manufacture, and promote our own products, combining innovative technology with unique design, to ensure our customers always receive thebest.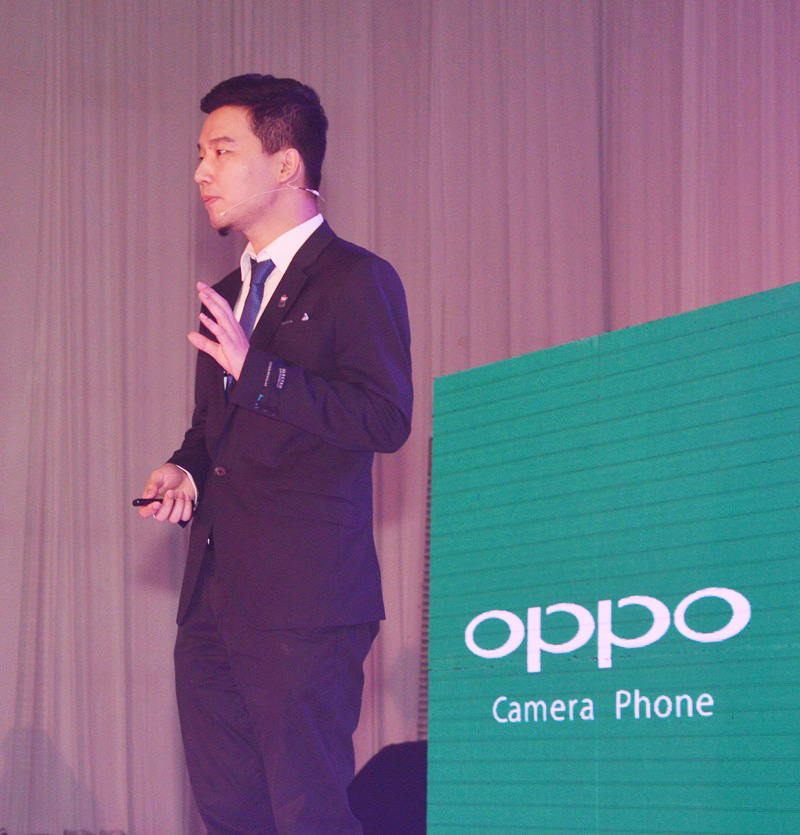 Brand Performance Speech by Overseas Brand Director, Mr. Kevin Law
The F1 Plus has a stylish all-metal unibody and sits amazingly light in the hand. At 151.8x74.3x6.6mm, it weighs only 145 grams, a feathery figure for its size. The F1 Plus' 16 MP front-facing Hi-Light Camera has been purpose-built for catching clear, vivid photos in any lighting condition. Paired with the new SelfiePanorama feature, Beautify 4.0 and the front-facing Screen Flash, the Hi-Light Camera will allow users to get the perfect shot on the first snap, anywhere and anytime.
Great photos aren't made by high pixel counts alone. The F1 Plus' unique strength in front-facing shots lies in its special custom-built sensor. It arranges pixels in a unique pattern designed to maximize image quality, resulting in photos that are clear, bright and strikingly rich in color. The new Selfie Panorama feature, perfect for capturing group photos, also debuts on the F1 Plus. With a few turns of the wrist, users can take extra-wide 120-degree front-facing photos, as the F1 Plus seamlessly combines three photos and ensures that the whole party makes it into the shot.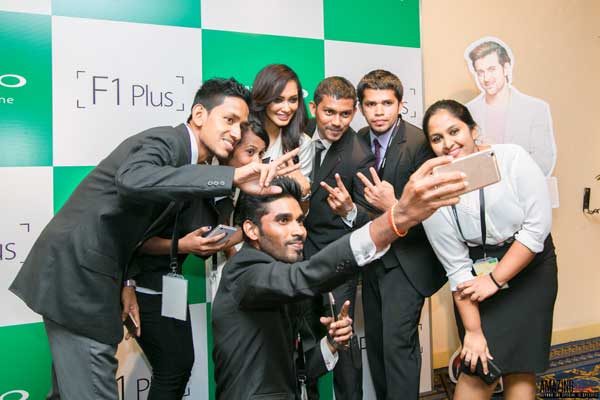 OPPO Branding Team
The OPPO F1 Plus cruises through multitasking with the MediaTekHelio P10 and 4 GB RAM, backing it up with a generous 64 GB of storage space, which can be expanded by an additional 128 GB. The F1 Plus is the first OPPO phone to come equipped with the all-new ColorOS 3.0. With a flat, simple design language, ColorOS 3.0 has a tidy and refreshing new look, and significantly reduces the phone's built-in image library for increased efficiency and speed.
Say goodbye to dead batteries, the F1 Plus, which reaches a 75% charge after just half an hour of flash charging, is set to bring the convenience and safety of VOOC to even more users around the world.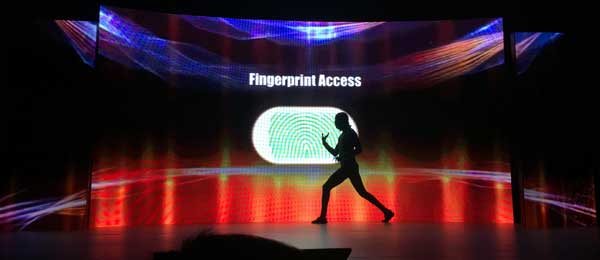 Launch of the OPPO F1 Plus
The F1 Plus is OPPO's first phone to use front-facing fingerprint recognition. It's able to recognize fingerprint to unlock the phone in only 0.2 seconds.
In addition to Sri Lanka, the F1 Plus is set to land in Southeast Asia, South Asia, the Middle East and North Africa this month, with online sales on the way for European consumers.
The brand new F1 Plus comes at a reasonable value, of LKR 66,990. To make purchases more convenient OPPO has provided its customers with the option of pre-ordering their products through Takas.lk.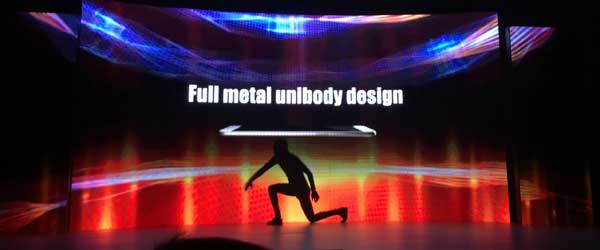 Launch of the Product
Local celebrity Miss YureniNoshika was present at the event celebrating the launch of the product.As were over 200 guests consisting of members of the media, corporate personalities and entrepreneurs
For further information please visit www.oppo.com/lk/ and for any questions regarding press collateral including FAQ's and images, please contact Miss. KalpaPathirana, Senior Media Relation Executive of OPPO Sri Lanka via kalpa@oppo.com.lk
Introduction of the Product by Product Manager, Mr. Sandun Manager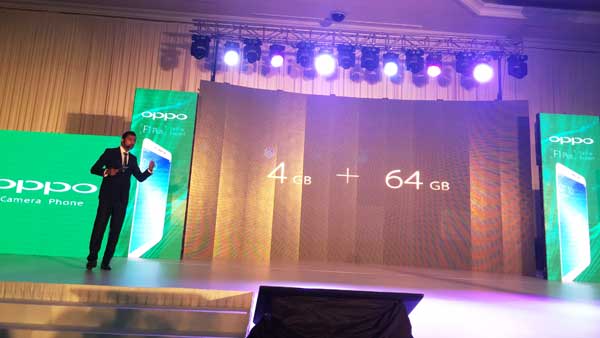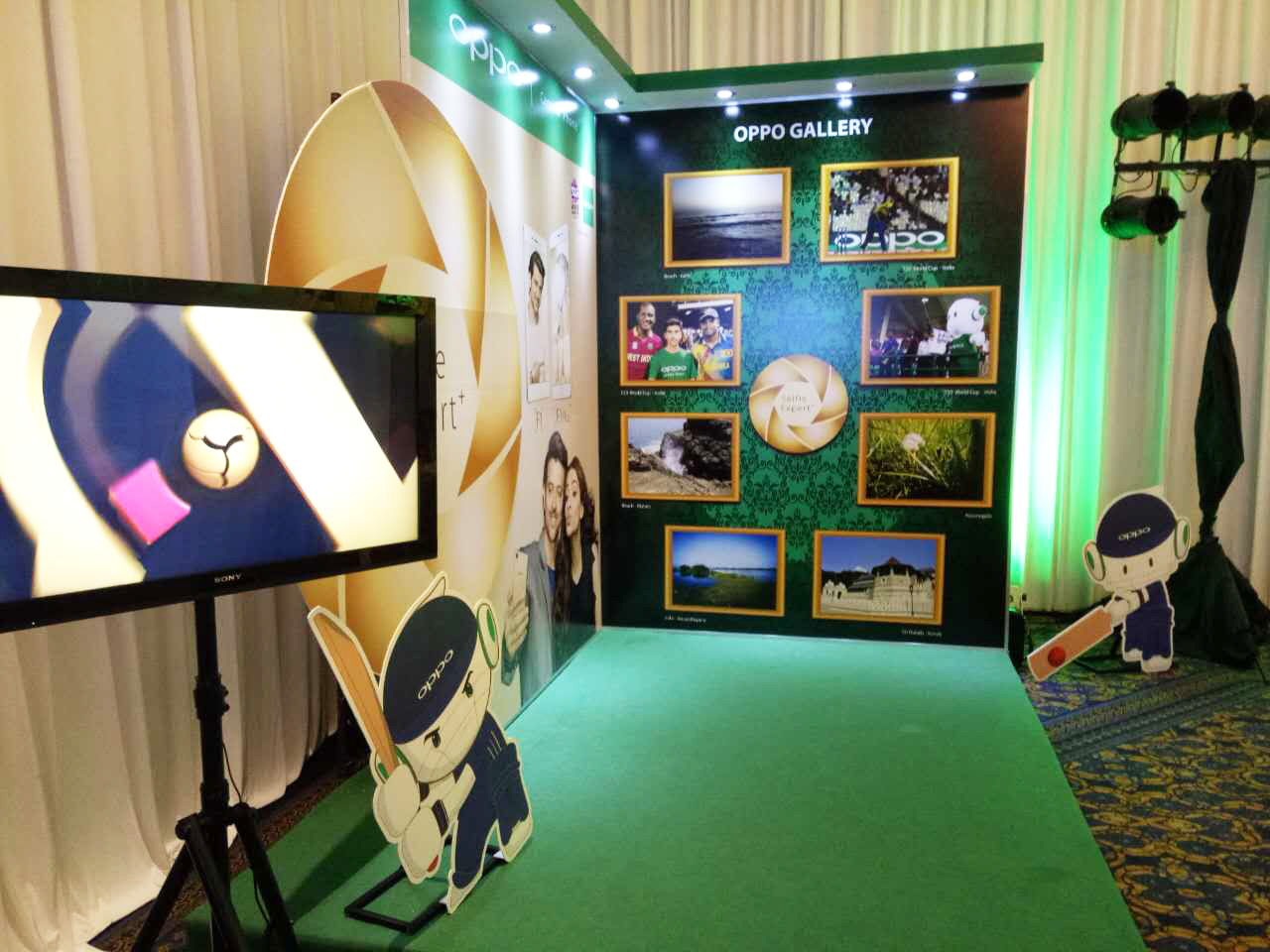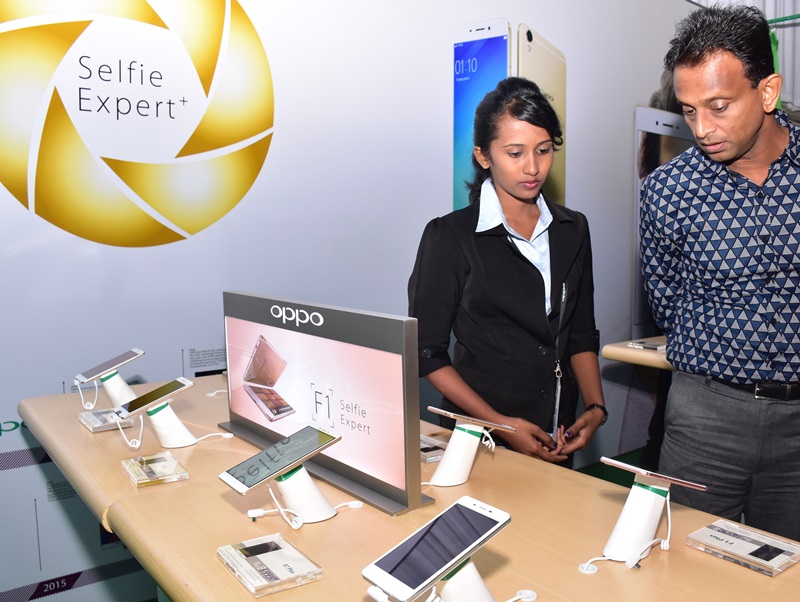 OPPO F1 Plus Experience Zone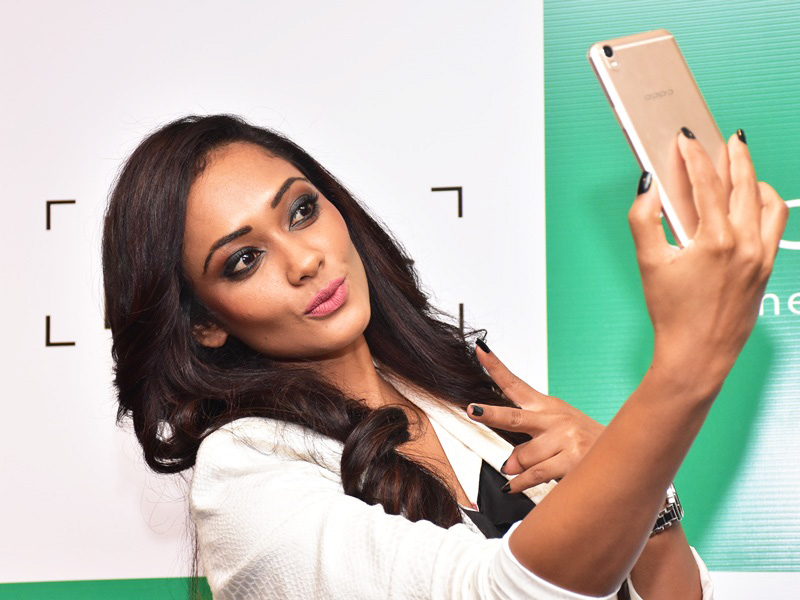 Special Guest, Miss Yureni Noshika Taking a Selfie with the New OPPO F1 Plus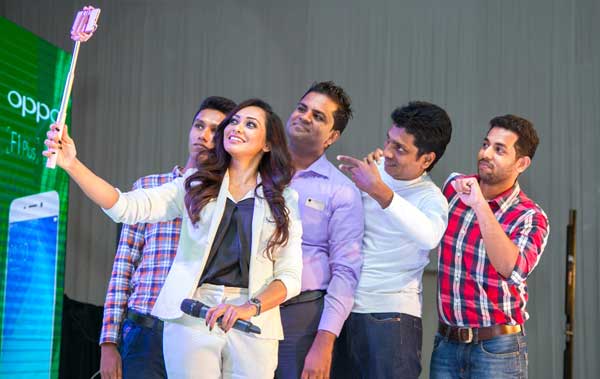 Special Guest, Miss Yureni Noshika with OPPO's Fans