---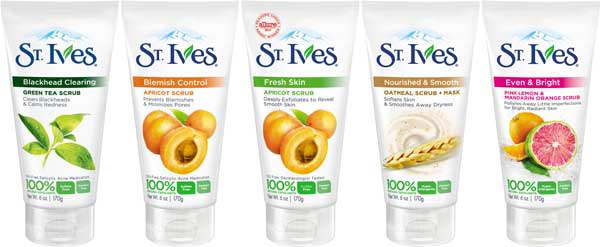 Premier distributor company Natural Wonders (Pvt) Ltdhas partnered with Unileverto offer USA's leading skin care range in Sri Lanka. This iconic skin care brand will be retailing its premium skin care ranges across major cities like Colombo, Kandy, Negombo, Jaffna and Galle. The range of products will be made available through all supermarkets, Retail, Cosmetics and Pharmacy outlets.
St. Ives will mark the launch by introducing its Facial Care and Body Lotions range in the Sri Lankan market while the rest of the range will be introduced in the near future.
Some Star products from our natural range
Blemish Control, Apricot Scrub: America's #1 Scrub brand*, this scrub with 2% salicylic acid gently cleans pores and helps stop breakouts before they occur.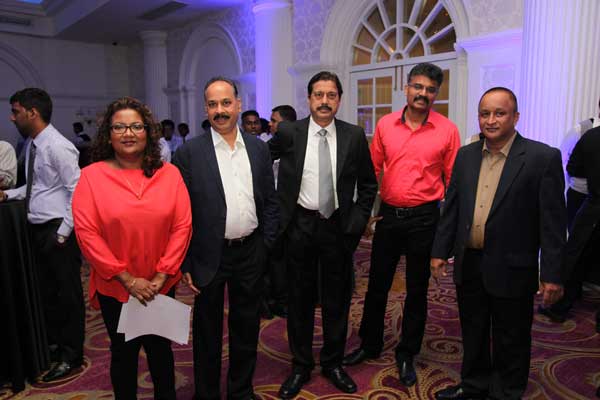 Miss Mahesha Fernando , Mr Sudesh Sawant , Mr Dipankar Banerjee , Mr Michael Mannian , Mr Chamil Wickrame
Nourish& Soothe,Oatmeal Scrub & Mask: this new dual purpose formula combines oatmeal extract with 100% Natural Exfoliants. Use as a mask to nourish dry skin or as a scrub to smooth away dullness.
Other Facial Care Range:Even & Bright, Pink Lemon & Mandarin Scrub, Blackhead Clearing, Green Tea Scrub and Fresh Skin Apricot Scrub.
24 Hour Deep Restoring Body Lotion: Replenish dry skin and keep it radiant all day with St. Ives 24-Hour Moisture Lotion. Made with rich Shea butter and soothing almond oil, this ultimate hydrating formula relieves dryness by restoring skin and retaining moisture. In fact, clinical tests prove that skin stays soft, smooth and hydrated even 24 hours after application.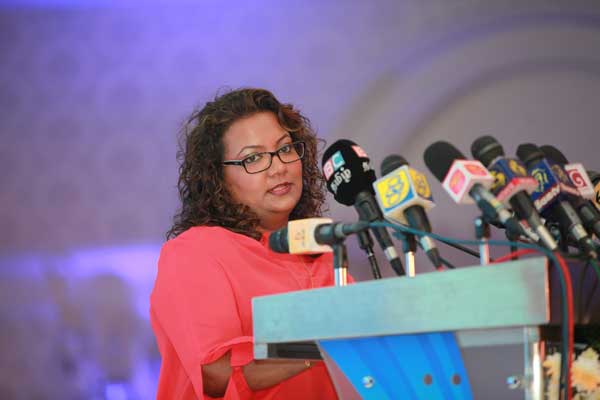 Miss Mahesha Fernando (Brand Manager - Natural Wonders (Pvt)Ltd)
Replenishing Mineral Therapy Body Lotion
Reveal the radiance of replenished skin with St. Ives Replenishing MineralTherapy Lotion. Fast absorbing and non-greasy, this intense moisture treatment rejuvenates the skin by replenishing nutrients it naturally loses daily. The custom mineral blend contains the natural minerals essential for healthy-looking skin. Apply daily for skin that looks and feels soft, smooth and revitalized.
Other Body Lotion Range: Natural Indulgent, Coconut Milk + Orchid Extracts Body Lotion, Intensive HealingCranberry Seed & Grape Seed Oil, Naturally Soothing Oatmeal & Shea Butter.
Commenting on this milestone, Rajneesh Varma, Business Director – Unilever International South Asia, stated, "At St. Ives we believe in bringing the essence of nature in our consumer's life and need space. In this endeavor to bring quality products with 100% Natural ingredients, it's a matter of pride to make official entry in growing market like SriLanka.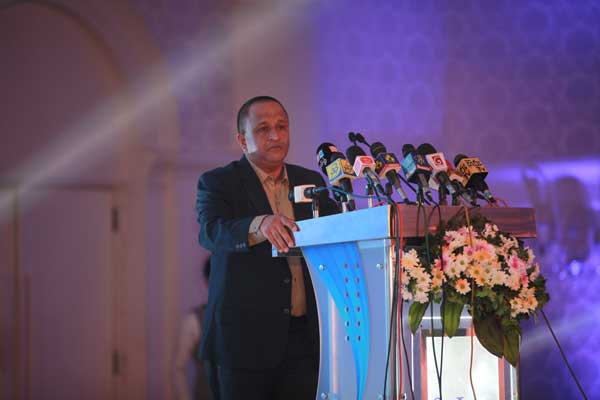 Mr Chamil Wickrame (Business Development Manager - Unilever International)
"Natural Wonders is proud to be associated with Unilever as an accredited importer and distributor of internationally reputed Unilever brands in Sri Lanka. We plan over time to offer to the Sri Lankan consumers more exciting brands from Unilever that will address the need gap of the consumers." says Mr. Dipankar Banerjee, General Manager - Natural Wonders (Pvt) Ltd.
About St. Ives
With over 25 years of legacy, St. Ives is committed to creating a quality line of skin care products inspired by nature, with formulas that delight the senses of the consumers. The brand understands that the little everyday choices that they make help to better their consumer's life. St. Ives uses the ingredients that nature has provided so that you can give your skin the loving care it needs.
Mr Chandana Wijesingha - Business Manager Modern Trade (Natural Wonders (PVT) Ltd)
About Natural Wonders
Natural Wonders (Pvt) Ltd imports and distributes globally recognized personal care products, has been appointed as the official agent for global personal care range of Unilever International. Natural Wonders (Pvt) Ltd, commencing its business operation in Sri Lanka in the year 2011 is a part of the Bhavna Group of Singapore, having their own distribution network in Sri Lanka, Malaysia, Myanmar, Indonesia and Bangladesh and business partners spanning across theglobe.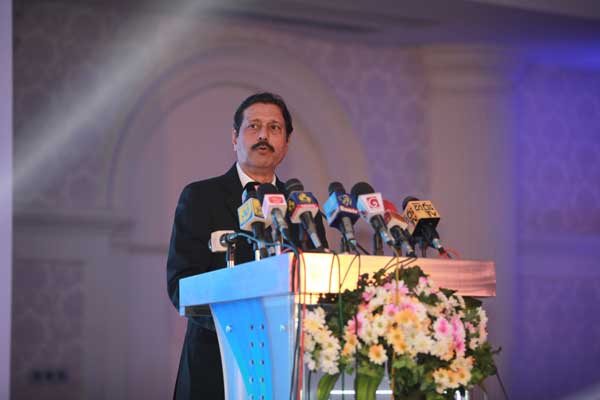 Mr Dipankar Banerjee (General Manager- Natural Wonders (PVT) Ltd)