---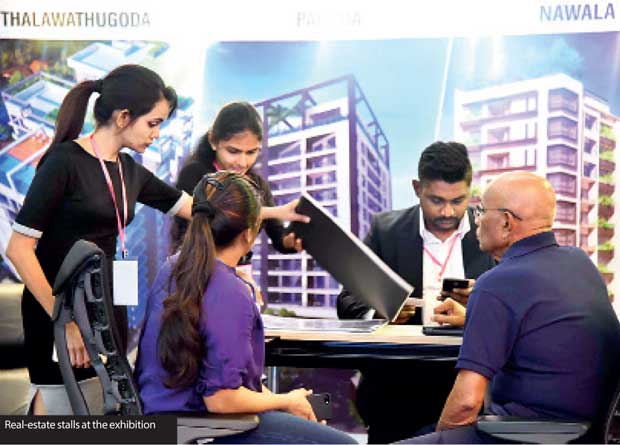 By Harshana Sellahewa
Attesting as its second and successive attempt at bringing major property developers, investors, all kinds of different projects under one roof, LankaPropertyWeb.com hosted the 'Lanka Property Show 2018' on February 16th and 17th at The Kingsbury Hotel, Colombo.

This year's exhibition showcased some of the latest luxury apartments, villas and exclusive land deals, with Sri Lanka's prominent developers showcasing their latest projects and investors discussing their requirements and obtaining information as well as advice.

Speaking at the event, LankaPropertyWeb.com Managing Director Daham Gunaratna said: "We had a vision 11 years ago, to do something to help Sri Lankans to sell and rent their properties, as well as find properties easier, faster and for free. And with that vision, came the award-winning LankaPropertyWeb.com website."

"We aim to take our vision further this year by introducing new products, services, and technology that will not only help people find or sell their property, but help them with the process of buying and selling their property, as well as provide advise on the property investments and home improvements," Gunaratna added.

Sri Lanka has seen an unprecedented boom in the real-estate sector in recent years, with around 300 more property projects getting approvals last year. This has to be partly out of necessity of providing housing for the growing population of greater Colombo, but also due to the potential that local and foreign investors see in the country as an emerging market.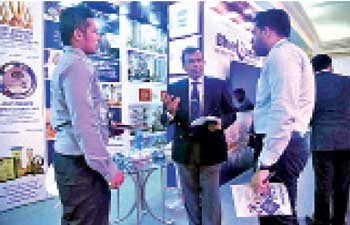 The exhibition housed some developers who offered special deals for on-the-spot reservations, apartments ranging from Rs.7.6 million to Rs.100 million, highlighting the fact that there is something for everyone to choose from, and lands starting at Rs.150, 000 per perch.

Banks and financial institutions were present at the venue to promote special loan rates for housing loans offered to anyone that decides to take a loan at the event, and the banking partner of the event, Standard Chartered Bank offered a special home loan rate of 12.9 percent.

The exhibition also presented seminars and discussions that aided investors and property seekers in ideal locations and property investment opportunities through presentations made by some of the country's leading agents/brokers and property managers.

Lanka Property Show 2017 housed a total of 11 stalls, whereas the successive Lanka Property Show 2018 housed a staggering 24 stalls, more than double the exhibitors from last year.

Prime Group, Blue Ocean Group, Access Residencies, JAT Living and Capitol Twin Peaks are few among the many property groups that exhibited their offerings at the exhibition.