---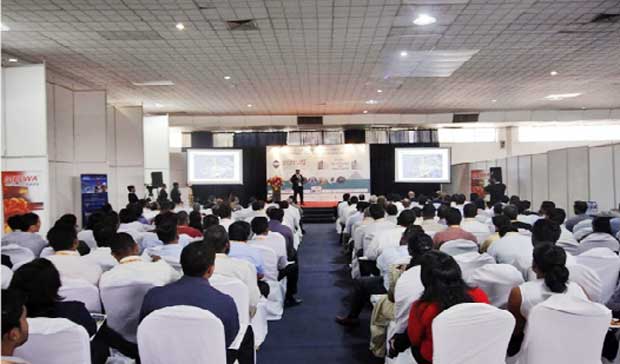 An unprecedented collaboration between Sri Lanka's representation of the Council on Tall Buildings and Urban Habitat (CTBUH), with the CTBUH Chapter in India resulted in a very promising inaugural Regional Tall Building Forum 2017, which concluded at the Sri Lanka Exhibition and Convention Center (SLECC), Colombo recently.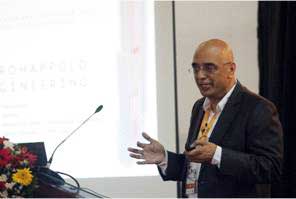 Endorsing the event from the local construction industry, Insee Cement, Sri Lanka's leading cement manufacturer joined in as platinum sponsor of the highly anticipated forum.
The full day conference held in collaboration with the first Global Lift and Escalator Expo, attracted regional industry leaders across multiple disciplines related to tall building constructions; structural engineers, architects, urban planners, developers, contractors, academics and many more utilized the networking opportunity to gain knowledge from distinguished experts on tall building trends, discover new business opportunities and develop collaborative partnerships.
At the onset of the conference, the tall building landscape in Sri Lanka and India was discussed by both Chairmen of the respective CTBUH country chapters. "Our habitat is changing," stated Girish Dravid, Chairman of CTBUH India and Director of Sterling Engineering Consultancy. "It's happening at such a rapid pace when compared to Western countries."
As a pioneer of change in the local construction industry, INSEE Cement, through a dedicated Innovation and Application (I&A) Center, has introduced innovative cement products and concrete solutions, addressing sustainability challenges by minimizing environmental damage. "One of our key sustainability aspects has always been to progressively reduce CO2 emissions across all our products as well as operations." Sanka Seneviratne, Head of Industrial Sales at INSEE Cement shared with the audience. "With the focus shifting towards sustainable tall buildings as confirmed by the expert speakers here today, Insee is at the forefront of the paradigm shift, introducing new technologies andadaptive solutions. We offer services such as Thermal Modeling for constructions, optimized mixes and most importantly our latest initiative – a mobile laboratory equipped with the latest technology, so that our experts can visit clients onsite and carry out required tests and knowledge transfers. Sri Lanka is definitely headed in the right direction, and we are glad to be part of the revolution."
TAK Mathews, Principal Consultant at TAK Consulting, India and expert on liftstook the stage to talk about the vertical transportation industry in his session, which was followed by the second panel discussion before the event concluded.
The CTBUH, founded in 1969 is the world apex body for tall building professionals, supported by a global member network of more than 800,000 architects, civil and structural engineers, building services engineers, quantity surveyors, building planners, developers and other construction professionals, with around 6,000 offices worldwide.