---
Unleashing your leadership potential for breakthrough results
You always should know when and with whom buck stops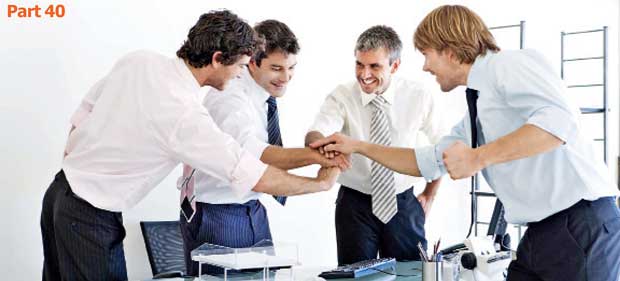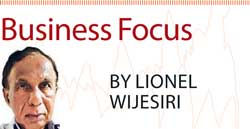 As the project leader, you're accountable for ensuring that your project is a success; the ultimate responsibility lies with you. The higher management probably expects you to:
Hold all team members accountable for taking the actions they're expected to take.

Run project meetings effectively.

Sort out any disagreements or tensions between team members.

And that's just for a start.

You manage a team of good team members, who work well together to accomplish their goals. However, one person, Ajith, regularly causes problems with the rest of the group. For instance, he consistently misses deadlines. When asked why, he points the finger at one of his teammates, instead of admitting that it was his own procrastination that caused him to fail.

Ajith's behaviour has a significant negative impact on the team. People don't want to work with him and they resent his apathetic attitude and his unwillingness to change his behaviour. It can be frustrating to have people like Ajith on your team.

However, there are steps that you take to put things right. We will discuss few strategies that you can use to do this.

Signs

Sometimes it isn't obvious when people are shirking their responsibilities but there are several signs to watch out for. These include:
Lacking interest in their work and in the well-being of the team.

Blaming others for mistakes and failures.

Missing deadlines.

Avoiding challenging tasks and projects and not taking risks.

Regularly complaining about unfair treatment by team leaders and team members.

Avoiding taking initiative and being dependent on others for work.

Lacking trust in team members and leaders.

Making excuses regularly – they may often say "It's not my fault."

Encourage responsibility

When team members don't take responsibility for their actions, some managers may just hope that the problem goes away. Others may try to remove these people from their teams completely.

Neither of these approaches is ideal – the situation is likely to get worse if you just leave it alone, while laying people off should be a last resort, especially if you're dealing with people who have the potential to be effective team members.

Instead, your aim should be to provide your people with the skills and resources needed to do their jobs and then to create an environment where it's easy for them to take responsibility for their decisions and actions.

And sometimes you'll need to be firm and courageous and sometimes your actions will cause conflict.

Strategies

We'll now explore a variety of strategies and tools that you can use to get your team members to take responsibility.

1. Help them get a vision of excellence.

Most of them even do not know what 'excellence' means. After all, they're doing their job and think that's good enough. They're competent but not excellent. As Jim Collins, the author of Good to Great, says competence is the enemy of the great. Show them your vision of excellence that goes beyond competence or create such a vision together.

2. Expect excellence.

Sounds simple enough. But all too many leaders and managers do just the opposite. When they oversee every detail of every function, they're saying, in effect, they don't expect excellence from their people. They expect failure. Just be careful. As Sterling says in the book, 'Pygmalion in Management', it's very difficult to disguise your expectations. If you expect others to shrug responsibility and do just enough to get by, they will sense that and act accordingly.

Expect and project. Expect excellence from others and learn to project your expectation. And then:

3. Lead by example.

A German proverb says, "When you walk your talk, people listen." In other words, if you take responsibility for excellence, chances are the people around you will also take responsibility and practice excellence.

Simply put, your co-workers won't take responsibility for excellence until they see you demanding excellence from yourself and everybody else. Only then will they see that excellence is more than a hyped-up buzz word. Rather, excellence is something that mature people, effective entrepreneurs, leaders, managers and parents take seriously.

4. Get a commitment to excellence.

When you want team members to take responsibility for excellence, get a commitment from each one of them that he/she can do it and will do it. Get each person to make a decision. It all begins with making a decision and saying, "This is what I'm going to do: I'm going to make it happen, no matter what!"

To get that kind of commitment, ask the percentage question: To what degree are you committed to excellence on this project? And what will it take to get you 100 percent on board? After all, there comes a time when you need to move from deliberation to decision and from consideration to commitment.

5. Reward responsibility.

When people take responsibility for excellence, they typically do it for a reason. Maybe the work makes them feel good, helps them master a skill or move ahead in their career. But there's always a reason.

One of the main reasons people take responsibility is because they want to receive praise. So, give it to them. Praise excellent performance. You might be amazed at the difference it can make in someone's life or career.

6. Use responsibility-encouraging words.

When your team members take on more and more responsibility, they're bound to make some mistakes and some correction is needed. That's normal. In those cases, you would be well advised to follow Goethe's advice, "Correction does much, but encouragement does more."

To be specific, don't talk to someone about his 'weaknesses'. That sounds too much like a set of permanent character flaws. A focus on 'weaknesses' will turn a person into a pessimist because he'll think, "That's just the way I am. There's nothing I can do about it."

Instead, when you're correcting less-than-excellent performance, talk about the person's 'improvement opportunities'. That way you're describing a process they'll take responsibility for fixing. And that puts them back on the road to excellence. Use words that tell the other person he/she can do some things to improve. It's within his/her power.

7. Analyse the process and payoff of taking responsibility.

Excellence does not randomly strike like lightning. It's the result of certain acts of responsibility taking. And the process can be replicated, if it's understood. So, it's not enough to acknowledge the other person's excellence. The best way to keep it going is help him understand the reason it came about in the first place. Why did things turn out right and how can he replicate that?

For example, if one of your team members had an unusually good month in sales, recognize it and ask her why. Did she use a different approach to prospecting or in closing the sale? Did she make more sales calls or approach a different type of clientele? Did she create a new presentation?
By asking such questions, you help her understand how the process of responsibility taking led to significant payoffs.

In days gone by a person could say, "That's not my job" and get away with it. In today's world, the only ones who will survive are those who take responsibility for excellence. With these seven strategies you can get people to do exactly that.

(Lionel Wijesiri is a retired corporate director counting three decades of senior management experience. He is now an independent consultant and a freelance journalist. He may be contacted on lionwije@live.com)