---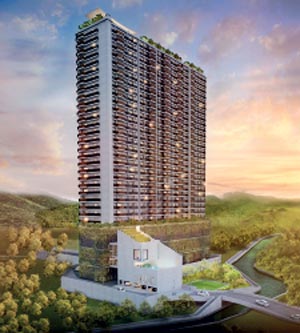 Iconic Developments Ltd, developers of the upcoming Iconic Galaxy project, announced that its unique payment plan which enables buyers to pay only 30 percent of the purchase price during construction and the remaining 70 percent on completion of the apartment will come to a close on October 31.

According to Iconic, the scheme garnered an overwhelmingly popular response from prospective home buyers as it serves to ease the upfront financial burden of their
dream home.

Commenting on success of the promotion, Iconic Developments Managing Director Rohan Parikh said: "The 30:70 payment scheme was a resounding success with over 75 units being sold during the period of the promotion.

During this time we recorded a considerable increase in the number of inquiries received regarding apartments and we believe this further demonstrates the significant demand for apartments and flexibility on payment schemes in Sri Lanka.

In that regard, we take pride in having pioneered an approach that stands as a clear win-win for both home-buyers and developers." "These type of payment schemes help home buyers build a relationship of trust with the developers; a factor which is crucial for continued growth and development in this sector. Another important benefit of this payment scheme was the absolute transparency it offered, with buyers having the assurance that the project was moving ahead as promised by the developer," he added.

Situated strategically in the suburbs of Rajagiriya, Iconic Galaxy will offer unparalleled experiences to their customers featuring meticulously designed and thoughtfully planned modern, chic amenities including landscaped gardens, a large clubhouse facility and a gym, swimming pool, and children's play area.

The building also comes with 24x7 security and a convenient shopping store, in order to provide maximum value for money to buyers and investors.

Among Iconic Galaxy's other notable features are its progressive design and aesthetics, ample car parking, hazard free underground cabling, and 100 percent power backup and water supply. The property is positioned as an exclusive, self-sustained, environmentally-friendly residence for discerning customers seeking elegantly designed spaces and a relaxing ambiance to call home. The 30:70 payment offer will close on October 31.