---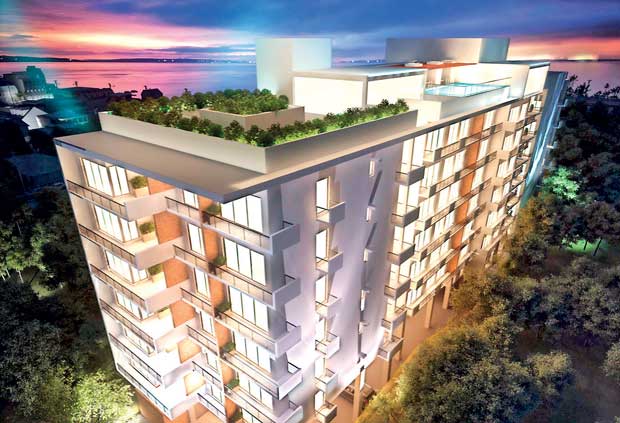 The ancient city of Kotte, the capital of King Parakramabahu VI, who unified the whole of Sri Lanka under his rule during the 15th century, has been chosen as the venue for the aptly named 'Kingdom Residencies', the latest venture by Global Housing & Real Estate Ltd (GHR). Kotte has once again risen to prominence as Sri Jayawardenepura, Kotte, the official capital of Sri Lanka and is home to the new Parliament complex.
Kotte is also boasts a number of National and Private schools, including leading international schools, the state-of-the-art Sri Jayawardenepura Hospital, many private hospitals and nursing homes, the Education Ministry as well as the Department of Education. The Open University of Sri Lanka, at Nawala, is just a short distance from Kotte. The famous Kotte Rajamaha Viharaya, as well as several Christian, Hindu and Muslim places of worship cater to the spiritual needs of the people of Kotte. The city abounds with supermarkets, sports and fitness centres, parks and all amenities of modernity,
while its central location connects it to many suburban towns surrounding the city of Colombo,
Kingdom Residencies, built by GHR, consists of 47 elegantly designed 2 to 3 bedroomed and duplex apartments with spacious living and dining areas, in addition to balconies offering scenic views of the surroundings. Each apartment comes with fitted pantries, imported lighting and fixtures and luxury sanitary fittings. 24 hour controlled security with CCTV cameras, swimming pool, fully equipped gym, rooftop terrace and clubhouse provide residents with luxurious living conditions, as well a sense of community with fellow residents. Kingdom Residencies, Kotte, is a premium apartment complex by Global Housing & Real Estate Ltd, a member of the Global Group of Companies, and counts 14 years' experience in housing and real estate. GHR had launched similar projects in Colombo & suburbs in the recent past from Battaramulla, Pelawatte, Thalawathugoda to Nugegoda, Mirihana & Rajagiriya. All these properties share the common factor of being conveniently reachable with access to all conveniences of modern-day demands.
The Company intends expanding its services to the North and South in the near future. Having their own construction team with highly qualified and experienced professionals, as well as considerable economies of scale, enables GHR to work within significantly low cost structures, which is passed on to customers by way of apartments that offer true value for money.
While enjoying significant 'Brand Name' recognition for its properties, Global Housing & Real Estate Ltd does not charge a premium for its brand, choosing instead, to offer its customers the benefit of living in a 'branded' premium apartment, without paying extra for that privilege.
Customers who invest in an apartment at Kingdom Residencies, also have the advantage of a highly personalized service, friendly staff and convenient payment schemes, in addition to professional involvement in every aspect of design and construction of their future home.