---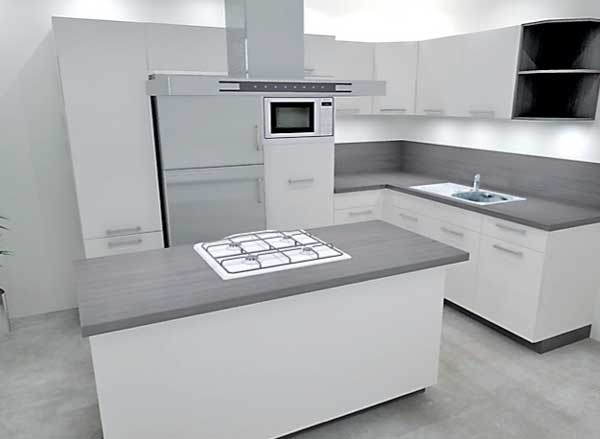 What is the concept behind Fine Furniture?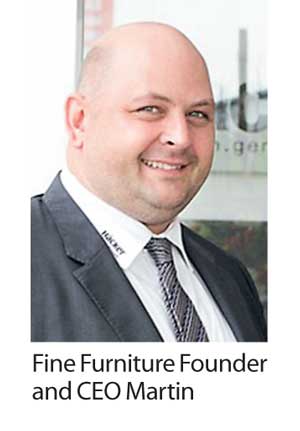 We are a full interior solutions provider for both the domestic and hospitality market. When building or renovating, the kitchen is one of the most expensive elements. Therefore, when we initially started, it was essential for us to observe the market's need for such a product. Thankfully the local market was tremendously positive.

What are the brands you'll bring to Sri Lanka?
Our flagship brand is Häcker Kitchens. To compliment them we introduced two of the leading manufacturers of kitchen appliances – Bosch and Miele. In the living and dining furniture category, we work with multiple brands, which include Koinor, Loddenkemper and Pacific Green. We also work with a brand called Eurographics, which specialises in frameless wall decorations.

You have mentioned an extensive range of brands. Where are they manufactured?
Häcker kitchens are manufactured exclusively in Germany to custom specifications. We have five in-house interior designers, who design the spaces as per the client's specification and the suggested budget allocation. Once the client has visualised the outcome of his home and has approved the renderings, these designs are sent to Germany. Our suppliers based in Germany would make the furniture as per the client's exact specification and ship it back; our local technical team installs the completed product at the client's residence as per the expectation.

What kind of market share do you hold in the luxury apartment segment?
We hold the majority stake in the kitchen sector. Some of our clients include Blue Mountain's Achilleion- 7 Star Luxury apartments, Clearpoint Residences, Destiny 1, Destiny 2, Signature Living, Colombo City Centre, to name a few. There is a strong future for us in the luxury apartment segment as Häcker Kitchens meet the requirement of the clienteles that invest in a high-quality apartment. Spending Rs.50 million to Rs.60 million on an apartment, one would expect quality and functionality from their investment. We aren't strong in the small-scale real estate projects because Häcker pricing is on the high end of the spectrum when compared to the local or Chinese suppliers of kitchen fittings, which are mainly imported into the country.
Is the product climatized?
Hacker Kitchen product range is 100 percent tropicalised for the local market. All Häcker products come with original certification, which is backed with stringent Steam Testing, which is done in certified laboratories in Germany. From the hinge to the door to the handle, everything is tested to ensure it is suitable for a tropical climate. There are two different lines, one for the European market and one for a tropical market, because there is a distinct difference.
When manufacturing products for a tropical market, the product needs to be far superior to the product for the European market, which is why there is a cost difference between the two products. A lot of other brands claim they are tropicalised and we know they are definitely not, it might look attractive and it might be cost effective when you initially install them but these products have very short durability.

The new range from Häcker Smart – can you expand on it?
Over the past three years, we have seen many people come to us with the desire to get a Häcker Kitchen but due to price constraints they are unable to get one. We would like all our potential customers to have a Häcker Kitchen without leaving with negative feelings about the pricing. Therefore, we initiated discussions with Häcker and informed them that we need to create a solution to increase our market share and also be able to deliver the top-quality kitchens not only to a very niche segment but also to other income categories in the country. To start the process we did our research on what the local market has to offer and what price points were and presented all the data we had collected to Häcker. Though we aren't a big market for them, Häcker developed a product which was very price conscious and one that was tropicalised, ensuring that standards weren't compromised. This new product, specially created for Sri Lanka, is called Häcker Smart.

It comes in 11 different kitchen designs that can be adapted to the style and layout that you want. With 16 colour options, 10 counter tops and three types of handles, allowing you to personalise it to your taste and requirement. It is a very price-conscious solution that offers a very practical kitchen solution for a lifetime.

How competitive is it against locally-produced products?
If we take into account Häcker Smart, I would say that we have become very competitive with products produced locally or in China, but please remember the product will always be far superior for the amount of testing done to the product. We have taken it one step further as we have worked out a special appliance package with Bosch. When you purchase a Häcker Smart kitchen, it completes your kitchen solution and guarantees you the highest quality affiliated with our products.