---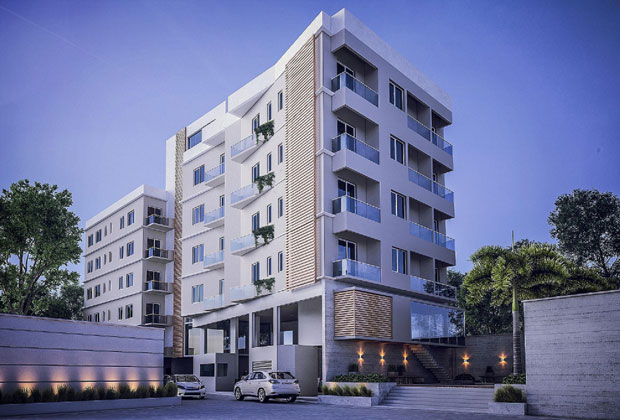 In March 2018, Colombo's skyline will have a new addition as Ekroma Realtors' Elegant 16, introduces boutique concept living to Sri Lanka.
The new-age concept apartment is set to consist of 16 2- bedroom and 3-bedroom apartments down Elvitigala Mawatha in Colombo 5.
Ekroma Realtors are a BOI approved real estate and development company with the vision to give Colombo a unique and new way of living that suits the needs of the modern dweller. Bringing luxury and modern living to the heart of Colombo, the company gives residents the ideal location and facilities to enjoy a peaceful and residential neighbourhood. The developers' key strength is the attention they pay to delivering the concept of urban living while ensuring that the residents have a place they can call home.
With Elegant 16 the developers seek to introduce the newest trend in the real estate market, the concept of boutique apartments. By definition, the word 'boutique' simply means 'a business that serves a sophisticated or specialized clientele.'
In line with this, a boutique apartment is a small and luxurious space. Though the concept of boutique hotels is fairly well known amongst Sri Lankans, the concept of boutique apartments is relatively new. With apartments ranging from 870sq. ft. to 1900 sq. ft., the dwelling spaces will feature open plan interiors to create the ideal ambiance for family life, offering convenient access to each other while being in different parts of your home. Be it for young professionals, families or anyone who needs the convenience of city, with Elegant 16 you get the whole package – detailed finishes and elegant fittings to add the icing to the cake to the cozy abodes with the natural light and ventilation offered by the balconies and windows around the building in the perfect location.
The apartment complex will be located within the residential hub off Elvitigala Mawatha, Colombo 5 to give you the ultimate experience of being nestled away from the hustle and bustle of the city while still being within the hype. Located in close proximity to Colombo's commercial center and a world of amenities from schools to hospitals, and from malls to supermarkets; all your requirements will be a minute away at Elegant 16.
Elegant 16 will be home to 16 boutique apartments with a selection of six unique floorplans. All units come with air conditioned Master Bedroom and Living Room and Bathroom with modern fittings.
The building comes complete with a swimming pool, gym, function room, rooftop with recreational and BBQ area, jogging path, kids play space and more, giving you a complete range of extras for everyone.
Combined, Elegant 16 will prove to be the epitome of luxury and class, the ideal home for residents, with a central location, while experiencing the best value for money with the highest standard and quality in luxury amenities, high-end finishes, and security.