---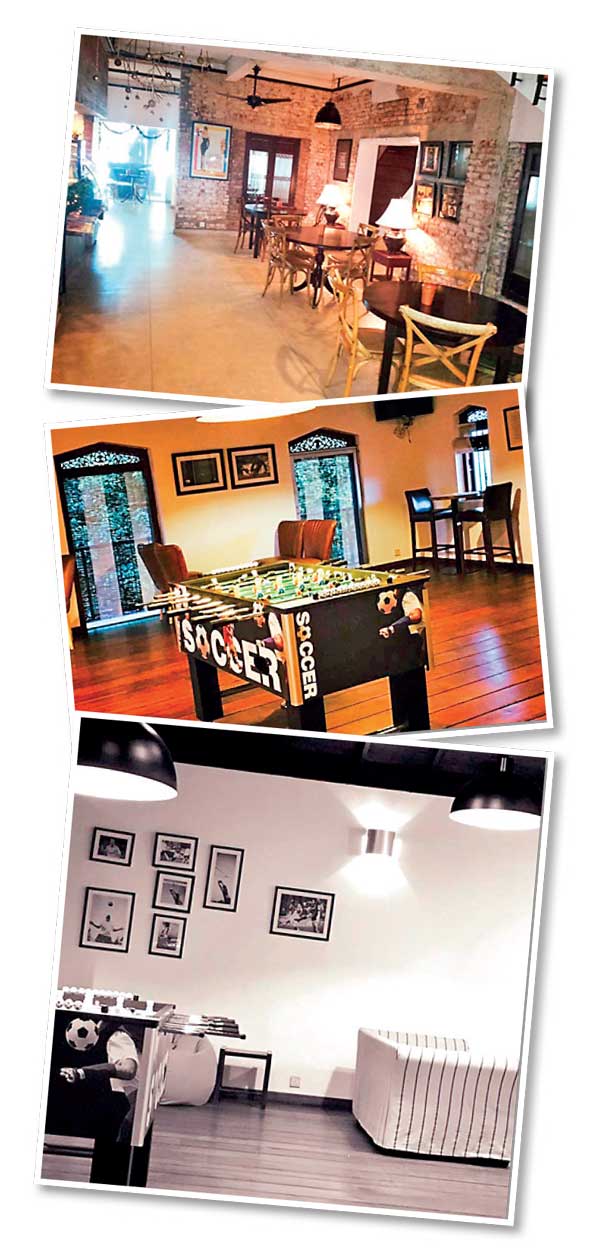 Colombo's favourite coffee house chain Barista Lavazza recently opened doors to a brand-new coffee experience at what was formerly known as the Gandhara outlet.
Café Mocha by Barista takes the signature coffee experience synonymous with the chain to another level by adding an extensive dine-in menu coupled with exceptional customer service and an ambiance unlike any other.

Café Mocha is the flagship store of the largest café chain in Sri Lanka that has a great atmosphere as the fragrance of fresh coffee spreads throughout the outlet. The café eludes a rustic look which makes it a great place to unwind. An outlet which served a great number of guests on the ground floor has now opened up space to two more floors with comfortable and extended seating for a little chit chat to small family gatherings.

This is also an ideal location for formal business meetings and workshops as the Café Mocha team takes bookings for the top floor which can easily accommodate up to 100 pax. Bookings are also taken for private meeting areas for smaller groups. Café Mocha mainly caters to a very selected clientele. The spaces can also be used for such events as art and craft exhibitions, book launches and birthday parties.

The architecture and interior décor of Café Mocha creates a place like no other, adding to the perfect coffee experience. Adorned with paintings and images of such greats as John Lennon, Che Guerra and Audrey Hepburn alongside cartoon heroes such as Tin Tin and the infamous James Bond, Café Mocha also serves to take you back in time. Adding to the aroma of freshly brewed coffee is the tangy smell of lime leaves that engulfs the outdoor seating area.

Despite this chic and upmarket atmosphere Café Mocha still manages to maintain the casual dining experience as well with a complete food menu. The new outlet offers a great deal of different cuisines such as Vietnamese Lemongrass Chicken, Thai Style Soups, Western specialties like Scones with Strawberries and Cream, Italian Pastas and Lasagna, etc. Café Mocha also continues to serve Barista's famous Pol Sambol Fried Egg and Cheese Sandwiches and the Spicy Polos and Cheese Sandwiches along with other sandwiches and wraps.

Speaking on the innovative idea to expand the outlet's offerings Barista Lavazza Head of Operations Tharanga Perera noted, "Barista Lavazza wants to give our customers a unique café experience with style at Café Mocha. Where our other outlets are more of a quick bite and beverage on the go kind of experience, Café Mocha invites our discerning customers to sit back and savour the true qualities of coffee. Our staff is also specially trained to ensure that each customer that walks in is treated with the utmost care and leaves having experienced a truly great time."

Sri Lankan coffee culture is growing on a daily basis. Café Mocha by Barista has opened its doors to serve truly Italian Coffee to serve both tourists and the locals. Coffee lovers can now taste the best coffee in town with an extended menu at a cosy location away from the bustle of the city yet conveniently located at Stratford Avenue, Colombo 6.