---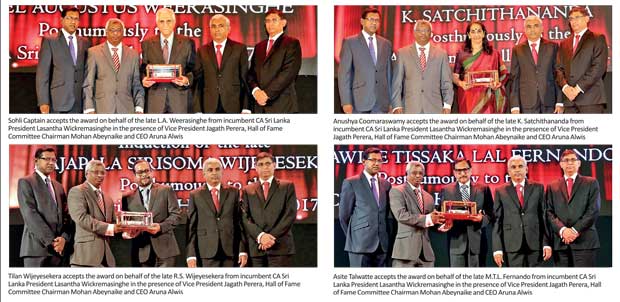 The Institute of Chartered Accountants of Sri Lanka (CA Sri Lanka) recently paid tribute to four founding members of the institute, who during their lifetime gave leadership towards developing the accounting profession, almost six decades ago.

At a ceremony held recently, the institute's founding President L.A. Weerasinghe, the institute's first elected President K. Satchithananda and founding council members R.S. Wijeyesekera and M.T.L. Fernando were posthumously inducting to the CA Sri Lanka Hall of Fame.

The four founding members were inducted to the Hall of Fame in recognition of their outstanding contribution and for giving the leadership in developing the profession and the institute, during the first decade since the institute was founded in 1959.