---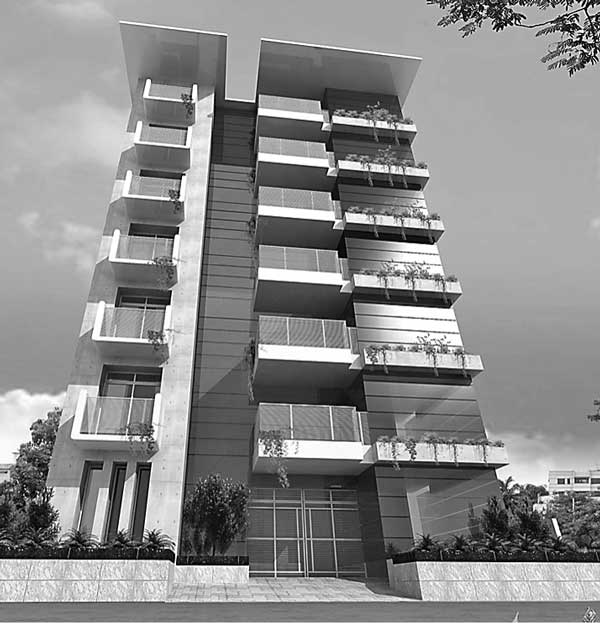 During the past few years, the changing lifestyles of modern-day Sri Lankans have brought about an increased demand for condominium properties. Buying an apartment from a condominium is now being preferred over the traditional concept of buying or building houses.

Unlike buying or building a house, buying an apartment is hassle free, less time consuming and easier on your bank balance with a wide range of payment plans and options. Condominium properties are usually situated in the hearts of the cities amidst easy access to amenities such as schools, malls and entertainment. Better security and low maintenance costs have also made this a very good substitute for owning a house. This concept of owning a property in a complex has also helped in reducing the adverse impact of scarcity of lands in the highly populated cities of Sri Lanka.

In the recent past, with the ending of the 30-year old civil war, Sri Lanka has seen an increase in the influx of tourists, foreign investors and expatriates, thus increasing the number of potential customers for apartments. The advent of apartments into the real estate scene of Sri Lanka also allows investors to capitalize on the community who prefer to rent out properties for shorter durations instead of purchasing them. The market value for property increases over time, hence it is fair to say that an investment in a modern real estate solution such as an apartment will not go unrewarded.
Today there are numerous companies in Sri Lanka that provide real estate services, but a young company that stands out of the rest is Blue Orchid Residencies, which is head office in Boralesgamuwa, Nugegoda. This company is co-owned by Lalith Ranjan Amarasekara and his beloved daughter, Dr. A. Diana Amarasekara.

Lalith, who is a former student of Ananda College, Colombo, is a veteran in the real estate industry and is also well versed with years of experience and expertise in diverse business ventures other than real estate. A less known fact about him is that he holds a degree in French Language from Paris 7 University. He has been awarded a character certificate from former Vice Chancellor of University of Sri Jayewardenepura.
Dr. Diana on the other hand, who is a former student of Ladies' College, Colombo 7, is a Doctor of Medicine passed out from the University of Liverpool, UK. She boasts an MBBS degree and a BSc (Hons) degree in Biochemistry. Although involved in a field of work different to her studies, she brings creativity and great entrepreneurship
to the table.

She has also been actively involved in the recent flood relief operations as a voluntary doctor. Father and daughter, as owners of the company, endeavor to cater their customer with state-of-the-art real estate solutions that encompass comfort, luxury, convenience and affordability in their perfect blend.
Under the patronage of the father and daughter the company is currently working on two major projects: a condominium property in Nugegoda and a five-star hotel project in Nilaveli, Trincomalee. The expected completion for both of these projects is the year 2017.

The condominium property project is an apartment complex that consists of 48 luxury apartments in Boralesgamuwa, Nugegoda. This project has a capital investment of Rs.500 million. The complex has easy access to main cities such as Maharagama, Nugegoda and Dehiwala and the Southern Express Way. The prices of apartments begin at Rs.11.5 million. Once completed, the complex will be home to the following facilities and more: 24-hour security and CCTV surveillance, swimming pool, car parking spaces for residents and visitors, roof top club house with a capacity to host 100 persons at once, kids' play area and gymnasium, two elevators, refuse
rooms for garbage.

The features of the apartments are: two or three bedroom apartments, fully air conditioned, kitchen with pantry, hot water supply and telephone and Satellite TV connections.
The five-star hotel project called Nilaveli Blue Oceanic Resort, which has a capital investment of over Rs.1 billion, is located at Nilaveli, Trincomalee. The hotel comprises 61 rooms and covers an area of 16 acres of land facing the Nilaveli beach front.

Once completed, the hotel will be home to the following amenities and more: Presidential Suite, six Royal Suites, 10 Junior Suites, 44 Deluxe Rooms; beach activities: jet ski riding; boat riding; canoeing; boat trips; off shore activities: hose riding; bird watching; cycling and exclusive service: floating restaurant.
Pre-sales have already commenced for both projects and several bookings have already been made.