---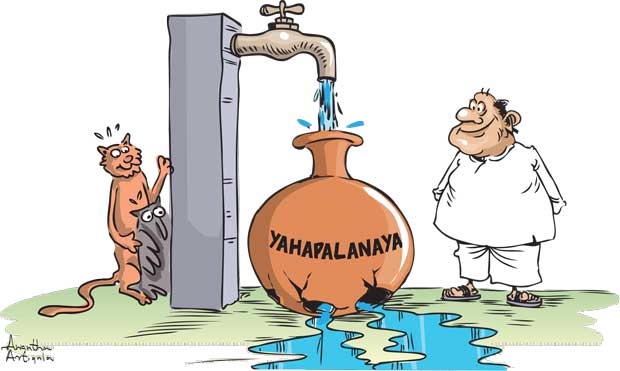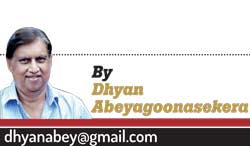 Berty from 68 Watte, a slum, was the owner of a battered three-wheeler he hired hoping to make ends meet, but couldn't. The jalopy certainly looked ready to receive its last rites; but Berty was too broke to give it a chance to live a bit longer through an overhaul. He was not alone; many others living in poverty wanted the government to provide, provide and continue to provide. But, that wish never came true and Berty needed regular stints of unburdening in the company of fellow sufferers at a bar. He was old school; no kudu or special smokes for him.


Current happenings
On such a quick-fix errand to the Wallside Restaurant and Bar one evening, Berty was greeted by Baba, a fellow three-wheeler man, who was presiding over a glass of something that cheered. He was in the company of another phut-phuter, Wilfred. "What are you guys talking about?' asked Berty after his pals drew a chair for him.

"What else but politics and the beggars in it, machan. They have been clever in making us look damn fools while turning the country's politics into a farce," responded Baba with a laugh.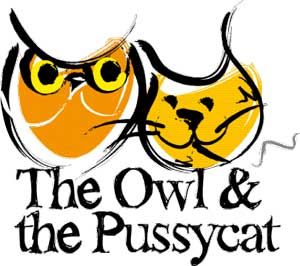 "I thought those days were over and done with," said Bert.

"Not yet: all talk is now is about the funny developments taking place in our new national government," said Babu signaling for a refill of his favourite thirst quencher. "Considering some angles I don't think the Maithree-Ranil yahapalana thing that raked in our votes will work; it's slipping noticeably off line."
"Machan, that's no surprise; politics and politicos have been our bad karma for years. We can't expect good karma to appear just like that. But, don't you think this Ranil-Maithree effort is the best bet we will ever get?" asked Wilfred.

"Ah, yes," said Baba, " Maithree's dummy in the presidential sprint was the coup of the century; and it provided roots for a national government. But, there are some questions over the pledges made under its yahapalana formula and what's happening now. I don't know about you guys, but I am not sure they'll be kept…"

The chatter did not stop with Baba's candid statement of the current set-up. Aided by a regular supply of cheap booze opinions of a slice of the 'common classes continued with vigour into the night.


Wallside chatter
"Meeoww, Ooty, what are your thoughts about those governors' ideas on yahapalanaya?" Tommo a pussycat employed at the Wallside Restaurant and Bar asked his pal and working partner, an owl. The two vermin controllers were hanging around the Wallside bar as they did most evenings when they found the tipplers' free exchange of views quite stimulating.

"Whooom, whooom! Our governors took a stand against all-island feudalism exercised by a family led bunch of rogues: 'Enough is enough, we want a change', they cried; and they made it happen by thrashing a crowd that thought it was the cat's whiskers." The bird was not as dull as it looked.

"Meeoowwwyep (Yep) The Green- Front talks during the pre-presidential election campaign and the general one that followed were mostly about the nasties of the former regime and their dirty pranks that knew no bounds. A new joint front guaranteed good, clean and transparent governance if they were placed in charge.

The governors at the end of their tether believed the coalition and voted for it. Their job done, they want to sample Yaha fare now-not later. That's a fair ask. But the progress in baking the cake in a low temperature oven is irritatingly slow. Not only that, governors waiting to taste Yaha cake are getting flabbergasted by the doings of the Yaha authors in setting down 'good governance' foundations. If there's no nit picking, Yaha themes are fabulous in theory but in practice its birth-givers are unimpressive in getting them to spark."


Yaha detours
"Thuhoot, I see your point, while the Yaha cake is getting delayed, the chief bakers are still in speech-making mode. They have lost sight of some election promises while making others flexible to meet 'current needs' in effecting running repairs. Of course it's a common tactic of politiccas here; promise the moon before elections and talk about getting to Mars later. After criticising the huge gang of ministers of the previous govt. the new lot has created another elephignored an agreement that no politicca who lost at the general election will be accommodated in the House through the national list. But some catchers our governors threw out have been welcomed back as Cabinet ministers if you please. Worse our governors know about their pedigrees and how they played pandu in the former yama regime. How did such rascals turn good boys overnight to sit in the Cabinet? Did a magician like Merlin of King Arthur's time make that happen? Hell, even Merlin would have refused to make that conversion.. Our governors are aghast. 'What the world is going on?"

"Meeoowww. True, true, and that's cheating. National lists are forwarded to the election boss together with candidate lists and governors' votes are based on them. Accommodating discards is just not done.'"

"I must say that the Elephant Club didn't play foul on that number, only its partners did,"
hooted Ooty.

"Purrshsh! But the Elephants have not been idle either.


In addition to out- of- the closet appointments, they have doled out minister posts like Elephant House dough-nuts to some of their fans horrifying pro-yahapalana governors whose sarcasm is now directed at the Elephant boys for not playing good cricket. In this set-up instead of a Sri Lankan utopia under a Yaha direction, governors fear that another dose of political misery is coming their way. The new lot has not only broken Yahapalana Commandments of their own making, they are slipping into the style of politics they are familiar with. You know what that means?"
"Whooom, whooom! Sure, old habits die hard, aah?"


Reversion to an undying culture
"No, they don't die; they persist. The national government comprises two major parties and a sprinkling of others," purred pussy. "My mama told me once that historically they did not get on well. And although our governors placed them in power from time to time expecting them to look to their needs, both camps did what they pleased with a 'we know what we are doing 'chorus. But they only created unholy messes beyond unraveling. A peek into the country's history will prove that. What our governors are seeing now are hints of a reversion to that culture."


"Whooom, how sad for our governors…"
"Another thing, national governments are formed when a country is facing a calamitous period as in a war, famine; huge natural disasters, virulent disease etc when lives are at stake. Today's national government was formed not to handle that sort of emergency; instead it is a combine of convenience for success under personalised agendas to gain and stay in power. I also have a feeling the Yaha vedaralas are preparing to do a split and a political gung-ho when the time according to their calendars is ripe. Don't you see, the colour separation has begun in some corners already. Our governors, awaiting a Yahaplanaya may be in for some disappointments."

"Thuhooot. It won't be the first time they were given a dead rope. Their cagey and undependable politiccas will always be politiccas manufacturing and applying balms designed to fool not to heal."