---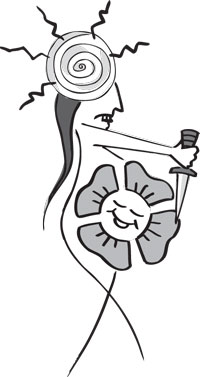 Sunday November 11 has been declared as the Day of the Unborn Child. Behind this theme are some horrifying figures.

Though abortion in Sri Lanka is still illegal, investigations have revealed that at last 700 abortions take place daily. That means more than 20,000 a month and a terrifying 250,000 a year. It is a massacre of the innocents or the voiceless and helpless child.

Recently sections of the Government have proposed legislation to legalise abortion in a limited way. We need to take a lesson from the United States where in 1973 abortion was legalised by the Supreme Court, but it was allowed only within the first two months of pregnancy. Gradually the period was extended and now abortions are known to be done even seven months after conception. Thus about 1.5 million abortions take place in the US every year, and a documentary film now being screened in Sri Lanka shows how a child of six to seven months is smashed or chopped up in the womb after the water bag is broken and how pieces of the child's body are pulled out of the woman's foetus.

While taking a tough stand against abortion, issues such as social stigma also need to be considered. For instance when an underage child is raped and becomes pregnant, the rapist often gets away, while the innocent girl suffers the additional pain of being cast out or marginalised by her family, neighborhood and society. She cannot even show her face, let alone go to school, and often such innocent girls have no option but to end up as sex workers or commit suicide.

In such and related instances – some cases where teenage girls have been raped by drunken fathers -- there are movements such as Mother Theresa's Sisters who look after and protect such girls till the child is born, and after that they look after the child. Mother Theresa's Sisters tell such victims – "Don't abort the child, give the child to us to be looked after." They care for the child until some good foster parents are found while the young mother can go out and begin a new life. Such movements are working in Sri Lanka also, and those who want to abort a child need to contact these movements before they kill an innocent baby.

The rape of underage girls or incest apart, this whole cycle of vice or the horror of abortion is ridiculously unfair to say the least. Two mature people through an error of judgement or otherwise, indulge in illicit sex, but the victim is the innocent, unborn child. They decide to kill the child with the help of a mafia of racketeers, tragically including doctors.

As Bob Dylan might sing in that immortal anti-war song, "How many ears must people have until they can hear an unborn child cry? How many deaths will it take till they know that too many innocent children have been killed? The answer is blowing in the wind".

---
Add comment

Comments will be edited (grammar, spelling and slang) and authorized at the discretion of Daily Mirror online. The website also has the right not to publish selected comments.

---
---
---