---

Voting is a democratic right of every citizen. However, many of us have only a vague idea of polling and counting procedures.

How these votes get counted for the final result, what makes a vote invalid and whether there is a proper coordination at every counting centre is also unknown.

Therefore the Daily Mirror spoke to a few election monitoring bodies such as People's Action For Free and Fair Elections (PAFFREL), Campaign for Free and Fair Elections (CAFFE), Transparency International Sri Lanka and the Elections Secretariat to find out the counting procedures and what representatives of these election monitoring bodies were supposed to do.



Over 11,200 agents will be on duty: Rohana Hettiarachchi (PAFFREL)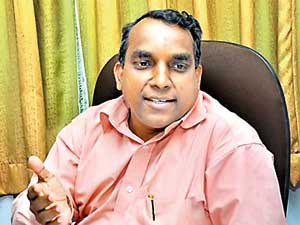 PAFFREL Executive Director Rohana Hettiarachchi said that 11,200 of PAFFREL men would work as stationary observers from 7.00 a.m.-4.00 p.m. today.
"We have trained our people with regard to counting. They fall under a couple of categories: mobile, stationary, counting, long term observers and coordinators. Over 13,000 representatives of PAFFREL have started observations during the pre-elections period and on the day of the elections 11,200 of them will work as stationary observers from 7.00 a.m.-4.00 p.m. They will mainly cover what happens within every polling centre and along with them we have also appointed mobile observers also.

"Also there will be 335 mobile teams appointed at Divisional Secretariat level, while there will be another one long-term observer who had started work already after the elections were declared. We have 13,000 local observers and 35 foreign observers from the Asian Network for Free Elections (ANFREL), Thailand. They are a well experienced group of South Asians and were deployed on December 31.

"We will also be monitoring post elections matters and if there were any complains at district level we will handle them legally by referring those issues to the lawyers, who are working with us. If anybody wants to lodge a complaint they can call us on 0112514441 or 0112514442 and our fax number is 0112514443."



Introduced additional procedures this time:
U. Amaradasa

Additional Elections Commissioner U. Amaradasa said that additional procedures had been introduced to minimise errors.

"We have informed all political parties that the normal ballot papers will be received by 6.00 p.m. and postal ballot papers by 4.30 p.m. During Phase 1 of the counting procedure, when all ballot boxes are sent to the counting centre, the officials of the counting centre will open any reports on violence and will submit them to the Returning Officer.

"In the case of any violence or other matter, the coordinator and the Police officer of the respective polling station should write them down and submit it to the Returning Officer.

"In addition, the regional Assistant Returning Officer's (ARO) report will be opened. At the same time the officials, staff and the Police officers at the counting centre can report any disruption during the time of polling and thereafter the Elections Commissioner has the power to confiscate the centre, disregard those ballot boxes and count votes only from polling centres that had had no violence," Amaradasa said.

"Each representative can appoint an agent and we have advised them to come to the counting centre by 3.00 p.m. and check for any matters. Before counting starts these agents can also check if the sealed boxes are in place. There is something called a Ballot Paper Account and a copy of it is given to all agents. The agents can then check whether this same copy is with the Chief Counting Officer (CCO). Thereafter the ballot boxes are kept in order and the table is divided into five sets, each representing one Divisional Secretariat. Why we have divided the table into five sets is because only five agents can be present at one counting centre at a time.

"Each ballot box would have a sticker inside pasted by these agents. After the voting is complete and before counting starts, these agents can re-check if those stickers are intact.

"Also there are numbers for each ballot box and these agents can also check whether these numbers too are the same. Then we count the ballot papers in stacks of 50 each and get the total count.

"Then there is something called 'attachment PRE 28' which indicates the number of ballot papers present and a letter is given to the CCO. If his count is also same then the ballot papers are put into a trough.

"One additional procedure that we have introduced this time is that although both counts are the same we will count three times over. After the counting is done, all ballot papers will be put in the trough.

During Sub Phase 1 the Ballot paper Selection Committee will start counting the ballot papers of the respective candidates in the trough. Since there are 19 candidates this time we will have 19 ballot boxes, while 2 boxes will be for invalid ballot papers.

"If a ballot paper has more than one tick or the name of a candidate is rewritten or if the voter has scribbled on the ballot paper with any other indications those ballot papers will be considered as invalid.

During Sub Phase II, from the candidate who has won the highest number of votes to the lowest, we will carry out the second counting procedure. Here, there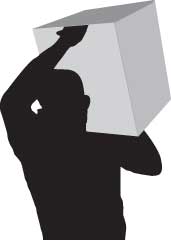 will be five sections namely sorting, counting, checking, rechecking and random checking.

"Ballot papers of each candidate will be rechecked and will be bundled into 50 stacks each. Afterwards the Assistant Counting Officer will randomly check the papers and will again bundle them into stacks of 50 papers. These stacks will again be randomly checked by the CCO and 10 bundles of each will be made. Therefore, 500 papers will be put in one box at a time.

"At this time if the agents feel that counting was not fair or if they have doubts on the counting procedure they can ask for a recount. They can make this request twice. On the other hand the CCO can also count as much as he wants if he thought that there was a issue with the counting procedure. If there is a difference below 100% between the two candidates who have got the most number of votes then the CCO will have to recount.

"During the final calculations, each candidate's vote, plus the invalid number of votes, should be equal to the total. This total is the number of votes that were counted before the official counting for each candidate commenced along with the invalid votes.

"Thereafter the results will be signed by the CCO and will then be taken to the Returning Officer. Along with the ballot papers we also hand out five carbonised papers. One is given to the Government Agent and out of the remaining four, two are given to the agents of candidates with the highest number of votes. These agents are given an office at the polling station where they can add the votes again.

"When all results are sent from the counting centres we have a result for the polling region and another result for the district postal vote. Afterwards there is another result for every electoral division. Then we send an email and a fax to the Elections Commissioner with the final result and here all results should be equal to the district result. If the results are equal, we then release them to the media and the news department," Amaradasa said.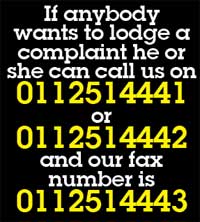 37 observers in seven districts: S. Rannuge

Transparency International has appointed 37 observers in seven districts.

"Our main concern is to report on the use of public resources but this is an additional task that has been given to us by the Elections Commissioner this time," Executive Director of Transparency International Sri Lanka S. Rannuge said.

"We are doing these observations for the first time."


---
Add comment

Comments will be edited (grammar, spelling and slang) and authorized at the discretion of Daily Mirror online. The website also has the right not to publish selected comments.

---