---


Mitigating landslide
We are more interested in sharing the knowledge where both countries could learn from each other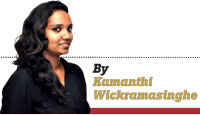 A natural disaster is quite a spontaneous event. Although it may come with many signs of danger, people often tend to be excited at the time of such an event and do not respond promptly. With a horrible history of a tsunami which washed away innumerable innocent lives, it is always important to be prepared at all times. The Japan International Cooperation Agency (JICA) Technical Cooperation for Landslide Mitigation Project (TCLMP) was commenced in October 2014 in collaboration with the National Building Research Organization (NBRO) to study the landslides that have occurred and also identify the landslide prone areas in the island and educate people on how to avoid them. Speaking to the Dailymirror , two experts and a volunteer involved in the survey spoke about the different ways that landslides could be mitigated and their experience working here in Sri Lanka.

Landslides are spontaneous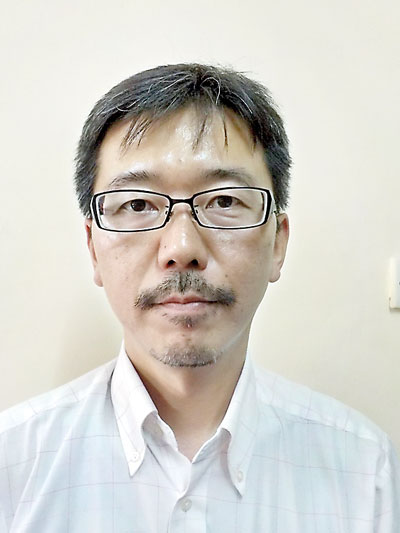 Kenichi Handa, JICA TCLMP Team, Chief Advisor of the project spoke about the importance of early warning systems. He shared the following with
Dailymirror

What is the objective behind this project?

It is always a known fact that there is no mechanism to identify a landslide and reduce the threat to human lives. Therefore we are trying to help them through different schemes of assistance. There are two ways of identifying the dangers of landslides; early warning and counter measuring. As means of counter measuring there can be many techniques which could be followed but early warning is quite important. In Sri Lanka, most people do not know the early signs because these disasters are spontaneous. For example, prior to a landslide, there is some noise but people hardly identify it as a sign of danger. During the heavy rain, these landslide-prone areas become vulnerable places.





How is it progressing?

Initially we ought to identify the danger. Therefore we have to analyse the cause of the landslide. In order to do this, we need sufficient data but in reality there is not so much data on landslides. One year ago, we did an aerial survey and checked each part of these vulnerable areas in view to get an overall picture. When a landslide occurs, it is important to collect data and also observe the risk of a secondary disaster from occurring. Therefore we did a report on the Koslanda landslide which was an aerial, field survey and an After Action Review. This secondary data is very important because it would help throw caution of the second landslide. What we, as the Japanese, like to ask Sri Lankans is to not repeat the same mistake. Therefore you always need to record, check the situation of the disaster and move away immediately.




What are the places you have visited so far?

We visited many places, including Nuwara Eliya, Badulla, Matale, Kandy etc.


Safety comes first at all times
Yoshinori Kawamura, Acting Team Leader, Senior Geologist and Professional Engineer explained the importance of counter measuring and the different techniques that could be used; the following are his views:

Why did you choose Sri Lanka?


Sri Lanka has similar topography and similar geological conditions to those in Japan. Landslides occur due to many probable causes, including fragile rocks, weathering and other discontinuities.




What counter measuring techniques do you recommend?

When looking at the classification of landslides, there are three types mainly; landslide (narrower definition), slope failure and rock fall. So far we have identified 16 sites in the Central highlands. Investigating underground water is difficult to take effective measures to avoid landslides. We can follow techniques such as Horizontal Drainage Drilling where you drain well and make a deep underground well. Thereafter drain out all the underground water from it. Also the use of steel pipes and ground anchors, crib work and rock bolt are also advised.




Once these equipment are installed, how can you ensure that they will be properly maintained in order to receive data as and when required?

Well, this project is quite unique. In addition to installing all these equipment, we are more interested in sharing the knowledge. Therefore this is a platform where both countries could learn from each other. As in Japan, safety comes first at all times. In order to avoid risks, people need to be taught how to handle technology.




What are the latest developments of the project?

Recently we did some investigations in the Southern Expressway and identified many uncertainties in the underground. Yet, the section which collapsed was not part of the JICA project although it was reported as such in certain print media.