---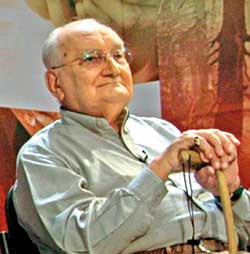 " I've rarely been able to get one of my (learned) colleagues to step into a paddy field with me and plough behind a buffalo. Yet that's where you BEGIN the process of development, by doing it yourself.
- Ray Wijewardene

With a vision and a missio
Henry Ford once said "If I had asked people what they wanted, they would have said faster horses." People do not know what they really want till it is presented to them and it is for the visionary to come up with inventions capable of moving civilisation ahead. The Ray Wijewardene Charitable Trust was established in January 2011 to promote the vision and ideas of the late Dr. Ray Wijewardene, an illustrious Sri Lankan engineer, inventor and specialist in tropical farming and renewable energy. This Trust recognises innovators and provides them with assistance to create cutting edge products and processes.
By Sarasi Paranamanna and Dianne Silva




Along the rough and long road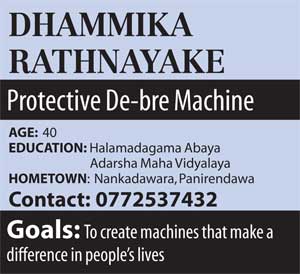 Overcoming many challenges, R.M.Dhammika Sujith Rathnayaka has come a long way as an inventor and a nominee for the Ray award and said such initiatives were vital for the survival of inventors.

He said he had decided to venture into this invention as many people were injured by coir machines.
"The coir machine I made is a de fibre machine which is protective. It minimizes injuries in the de fibre process. Many have had to amputate their fingers while working on these machines and I wanted to do something to minimise these injuries. This machine will be highly marketable because a similar project by the Coconut Development Authority with an investment of Rs.16 million was not successful. However, I have successfully installed 12 machines so far" he said.

He said his coir machine needed only 4 skilled workers where as less efficient machines needed 12 workers. Although Dhammika had learnt his basics as a mechanic from technical institutes he had been his own mentor and said he could get the basic idea about the functioning of any machine in about two or three hours. However he had developed this process after years of rough experiences. He also said that the financing aspect in inventions was the most difficult task where little or no assistance is provided to inventors.

"I started with the finances I had, but soon I had to take loans and had to repay by selling the vehicles and machines in my workshop. It is sad that the inventors in our country are not given due recognition. But if we can run or sing there are many sponsors. However, we are now recognised by programmes like the Ray Award," he said.
Dhammika has been acclaimed locally and internationally, having received the Presidential Award in 2007 and 2008, the World Intellectual Property Organisation Award in 2009, INNOMECH Award in 2009 and the Rajatha Sammanaya in 2009.


" It is sad that the inventors in our country are not given due recognition "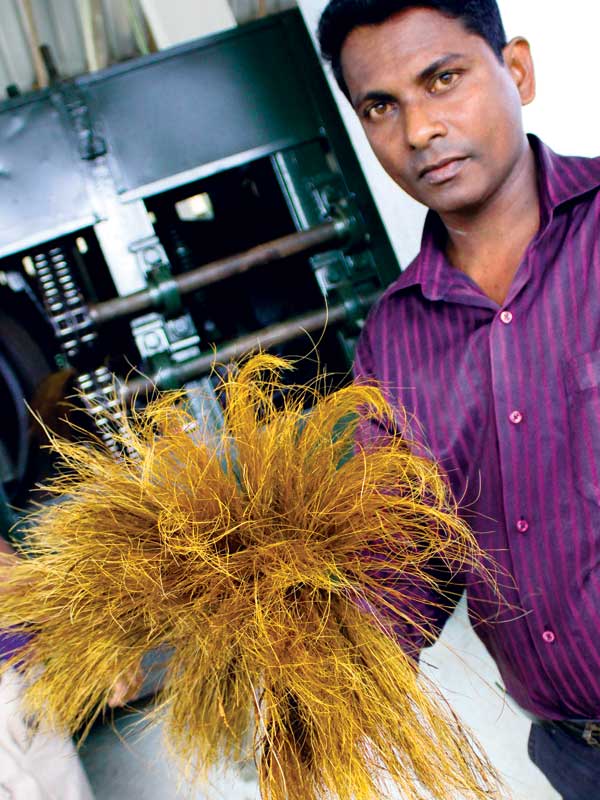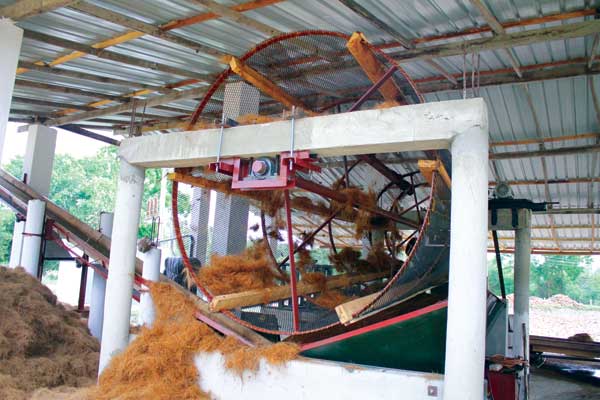 "Lightening" the deadly force of nature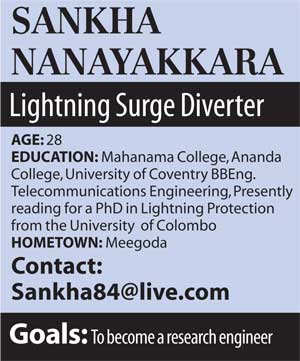 Lightning is a concern for many homeowners and businessmen and protection from this deadly force of nature is imperative. A young inventor from Meegoda had this desire to protect his father's business from bolts of thunder and came up with his invention to avoid lightning related disasters.

"I came up with this invention because my father who owned an ice-cream factory about half a mile from our home used to run to the factory as soon as rain and lightning started, to switch off the electrical equipment. Due to the nature of the production at the factory it was difficult to switch off the equipment and the freezers. This is what got me interested in finding a solution to this problem," he said.

He created a device consisting of three units, that could automatically sense lightning and safeguard equipment by isolation from the power lines. The sensor unit detects the radio emissions of lightning known as "spherics", monitoring lightning within as well as between clouds and predicting lightning well before the charge build-up is high enough for a ground stroke. Thereafter depending on the wave pattern and other aspects, the logic unit will calculate the threat and decide whether to activate the switching unit. This will isolate the load from the mains supply during the danger period and revert once it is over.

To increase protection, the device features two isolation switches. A conventional surge diverter of 100kA is connected to the circuit in between the two isolating switches and another of 20kA is connected to the load side of the second gap. As the average discharge current in the region is around 30-35kA2 and the maximum observed is around 55kA, this arrangement should provide sufficient safety to the load.
As a young boy Mr. Nanayakkara had always been interested in electronics and said that his interest in pursuing an academic career in the field sparked during his Ordinary Level Exam. He credits his father, a meteorologist, for giving him the necessary backing and knowledge to pursue his dream.
"My father knows a lot about lightning and its effects and he helped me, with my earlier research," he said.

At present Mr. Nanayakkara is reading for his PhD in lightning protection from the University of Colombo and hopes to perfect his invention. "I want to produce a faultless product, because at present there is a tendency to recognise man made radio waves as lightning and this issue needs to be cleared," he said.
He said, if innovation was to thrive in Sri Lanka, businesses need to focus more on Research and Development instead of short term profits.
" I want to produce a faultless product, because at present there is a tendency to recognise man made radio waves as lightning and this issue needs to be cleared "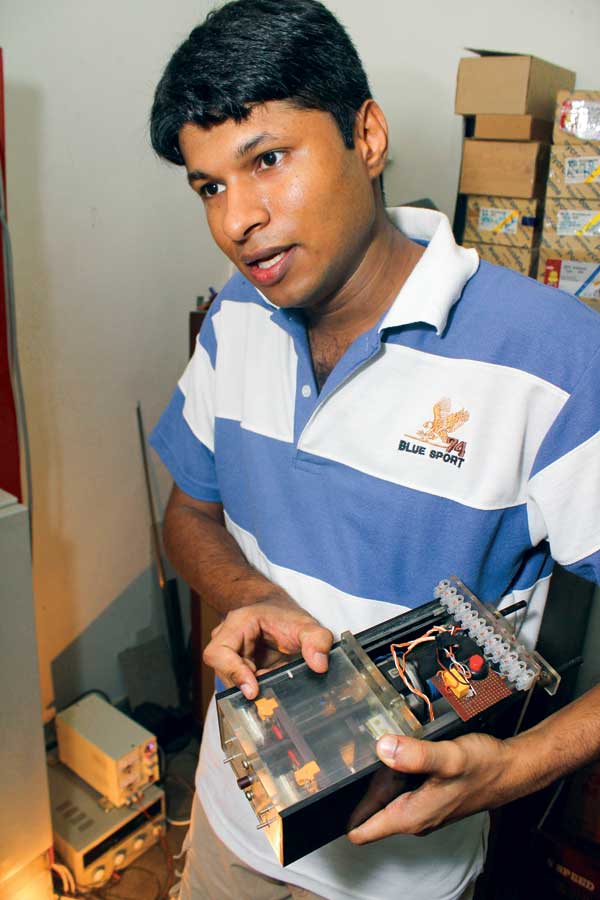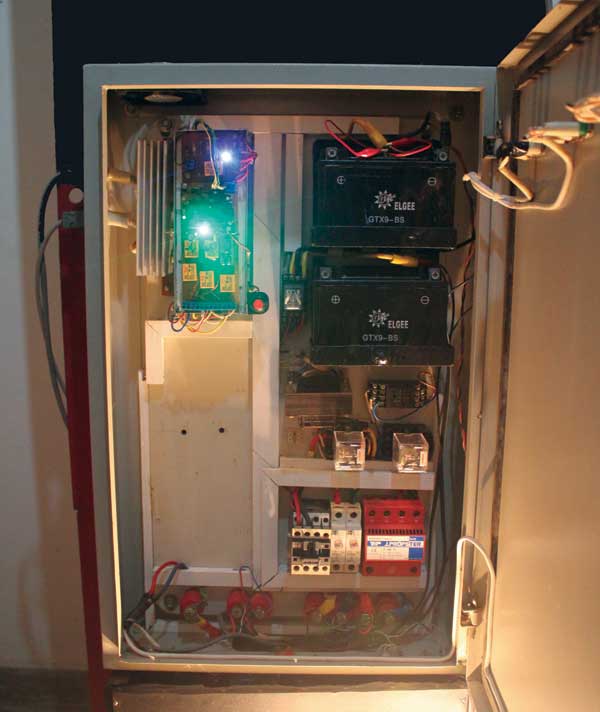 Making ripples without waves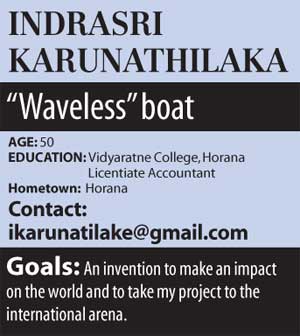 His 'waveless' boat earned him the 2012 Ray Award and his dream of another design to pay tribute to Dr. Ray Wijewardene.

The 2012 Ray award in memory of Dr. Ray Wijewardene is a lifetime award for innovation, bagged by Indrasri Karunathilaka .
" This is a huge encouragement for me and other inventors in Sri Lanka. My next plan is to invent something with the dendro power (generation of electricity through biomass) as a tribute to Dr. Ray who is considered the father of dendro power," he said.

Mr. Karunathilaka, a product of the Devamulla Junior School and the Horana Vidyarathna College has won many awards including the Presidential award for the best design in 2007 and brought honour to Sri Lanka when he won the International Silver prize at the Seoul International Invention Fair in 2009.
However he said that Commercialisation in Sri Lanka has made it difficult for inventors, who find it difficult to finance their projects as even now, state banks are not keen to provide loans to inventors.

The invention that won him the Ray Award had also been financed by his own funds.
At the request of President Mahinda Rajapaksa, Mr. Karunathilaka has attempted to start a boat service in Nagadeepa but due to lack of finances the project is still pending.

"Even though we contribute to the national economy the state banks are not keen about assisting inventors. They ask for security, but not all inventors are well to do people It would be of help to inventors if the government could provide grants like other countries." he said.
He said water based transport was an alternate transport method in most countries and his invention was well received by countries like Venice, Thailand and Bangladesh, who had offered to purchase his product.

His invention is a boat made of steel and aluminium that does not generate waves, is eco friendly as it does not contribute to river bank erosion and can be recycled. He had used anodic protection to reduce corrosion of the boat.
"Most boats are made of fiberglass which is difficult to destroy and cannot be recycled. It is a burden to the environment and contributes to the spread of dengue. My invention is environmental friendly," he said.

Karunathilake said his life itself had been an 'experiment' because according to his parents' wishes he had studied to be a doctor, fell short of marks to get into a medical faculty and had taken to accountancy. He says he never regrets his decision to change from a senior audit manager to be an inventor.
"I was never a child who could keep my toys for long and used to break them more than I played with them because I was curious to put them back together.

I was once injured while conducting an experiment" he reminisced.
He had been the first Sri Lankan to attempt driving a car using LP Gas and in the early 1980s he had attempted to create a car which runs with LP gas using a home gas cylinder and was burnt during the process.
Residing in his ancestral home in Horana, situated near the bank of the Kalu ganga he says his invention could be used to promote the tourism industry in Sri Lanka.

His next plan is to tap the export market as his waveless boat has much demand overseas.
On Sunday he completed the design for a 12 foot boat, likely to travel at 100 Km per hour and transport around 6 persons. He hopes to market this at a low price under the name of Ray Wijewardene to show his gratitude for the recognition the award has brought him.
"I was able to innovate something even better because the award got me the publicity and recognition I needed to tap into more sources of knowledge and expertise," he said.
" Even though we contribute to the national economy the state banks are not keen about assisting inventors. They ask for security, but not all inventors are well to do people "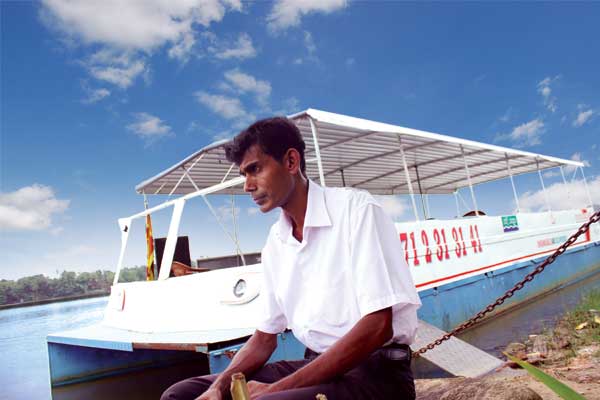 Green Invention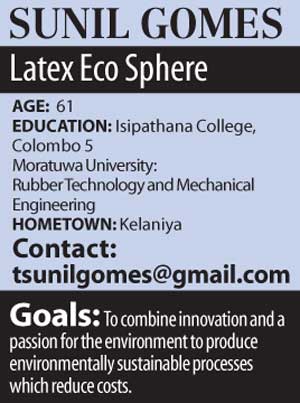 Environmental sustainability is the need of the hour and any inventor today needs to recognise the importance of protecting natural resources.

Sunil Gomes has been successful in brining together his passion for the environment and his expertise in clean, efficient and cost effective production.
He explains that while working as a consultant for the National Cleaner Production Centre he witnessed a number of minor flaws that could have been easily rectified with a little extra thought and effort. "We would visit hotels and factories and many other businesses and see that there was so much of waste in terms of raw material, energy and water. We make recommendations to ensure that these businesses are able to cut down on waste and become more profitable as well as environmentally sustainable," he said.

During many of his observational visits to rubber factories Gomes noticed that the latex collection methodology was extremely inefficient and has not changed in over 125 years. "There have been a number of advanced in the rubber manufacturing industry, from the smoked sheet to the final product, we have found so many ways to efficiently produce everyday products—however, the collection methods from the tree to the factory have not changed at all," he said.

In order to fill this void Gomes came up with an efficient and environmentally sound way of transporting latex. "In the usual process, latex undergoes at least seven transfers to different tanks and containers. This results in a large amount of latex going to waste. Labour and time is also wasted as the trucks have a waiting time during which these tanks need to be cleared and cleaned," he explained.

His invention is a spherical container for latex, made of fibreglass, it is relatively lightweight and can easily be transported. After this container is filled at the rubber estate it can be transported directly without transferring the latex to and fro at the factory. At the same time, the two-way exit system attached to the bottom of the container can be connected directly to the machines that will later process the latex.
" There have been a number of advances in rubber manufacturing. However, the collection methods have not changed in 125 years "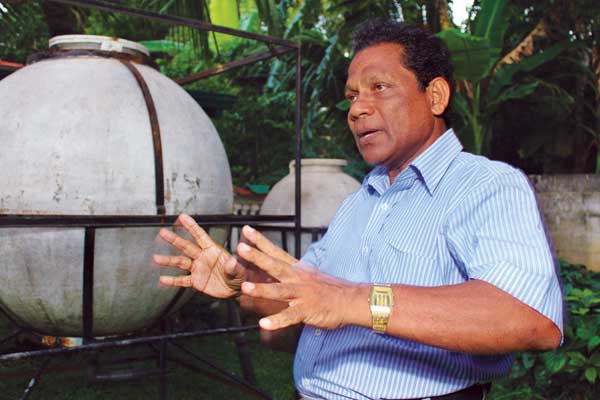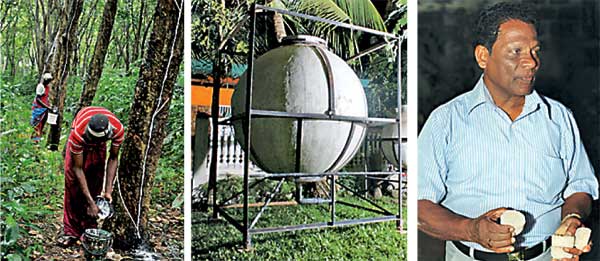 A Surgeon with a cause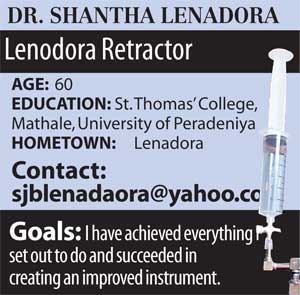 Dr. Shantha Lenadora a doctor who started out his career in the Navy as a Surgeon Lieutenant.

Dr. Lenadora, a Consultant Obstetrician and Gynaecologist has been involved in performing surgeries and realised the importance of a tissue friendly retractor.

His invention is especially useful in prolonged and extensive surgeries. As he mentioned, the conventional self retaining retractors which helps to keep the tissues off the surgical field sometimes damage and traumatise tissues and in certain instances due to the extensive nature of the operation there is also the possibility of surgical injuries.

His tissue friendly retractor utilises pneumatic pressure and acts like a shock absorber and does not damage the tissues.
He said his invention is useful in extensive surgeries due to the length and width of the retractor and pneumatic cushioning facilities.
"When the anaesthesia wears off the tissue pressure varies and when the hard surface of the normal steel retractor presses against the tissues they get damaged. But the normal disposable syringes I have used to accommodate the pneumatic pressure ensures that the tissues don't get damaged" he explained.

The retractor has been used for over a year in surgeries related to kidney transplants and gynaecologic surgeries and Dr. Lenadora said it has been a complete success. He has applied for a patent for his invention and the World Intellectual Property Organisation has said his retractor has not been designed by anyone in the world. He has received the green light to obtain the patent. His invention has also won the Best Medical Invention in 2010 and the Presidential Award for the best invention. At the International Inventions Exhibtion held in Geneva in 2011 he won a gold medal for his retractor.
"The Ray award is an opportunity for the inventors and also for the younger generation" he said.
" Despite a childhood injury he is now a surgical innovator "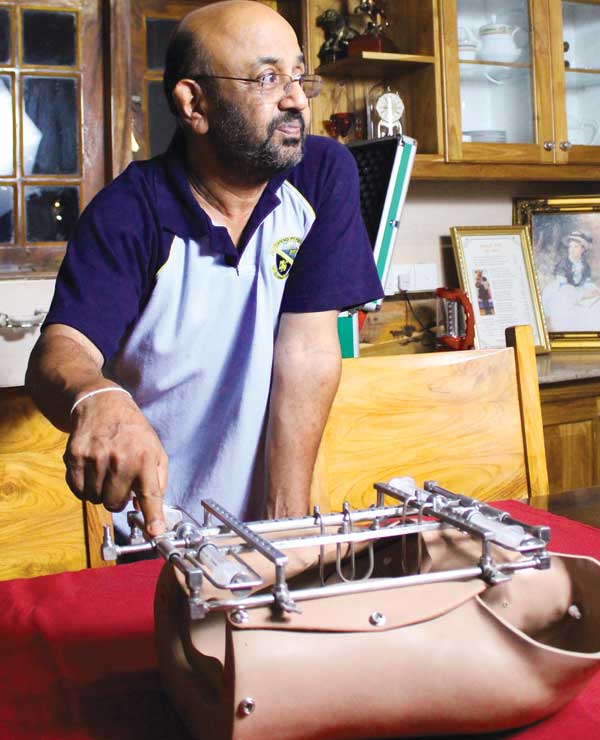 Providing an easier breath for asthmatics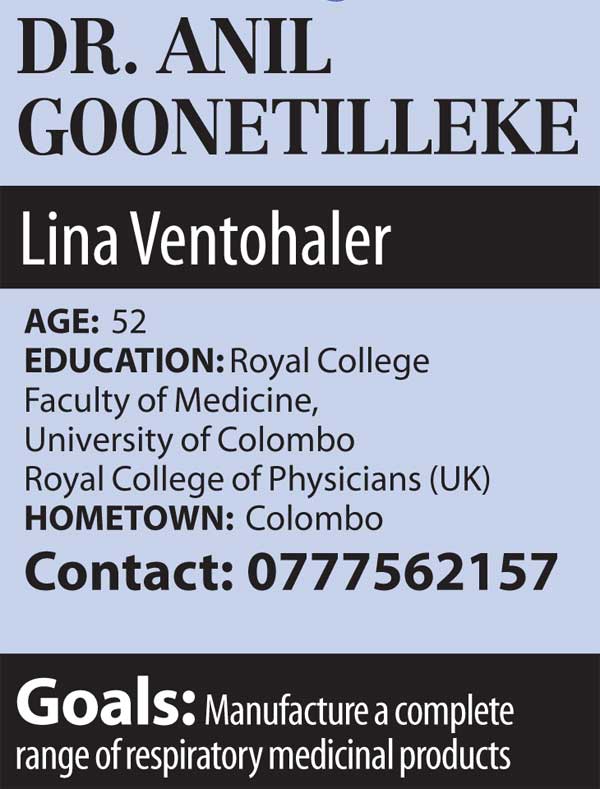 They say suffering is the birth of invention and this was certainly the case with Dr. Goonetilleke who suffered from Asthma for many years and in his adulthood came up with an improved inhaler which would better the lives of many children and adults who suffered from this repertory ailment.

His 'Ventohaler' is seen as an ordinary inhaler on the outside, however this improved device has a few key features that make it unique. The inhaler is designed in such a way that a cyclonic movement occurs within it when the patient inhales allowing for a larger deposit of medicine in the lungs. In addition the innovative mixing method of the drug is formulated in such a way that the micronized active drug particles are mixed with the larger 'carrier' particles to ensure the smooth flow of the drug from the device.

Furthermore, a special 'fine' particle is added to reduce the adhesion between the active and carrier particles allowing the active drug particles to reach the lower lung while the carrier particles stop at the throat.

Dr. Goonetilleke explains that he had three reasons for developing this inhaler; "firstly I wanted to ensure that our patients received a high quality drug that was affordable, secondly I wanted some industrial growth in this country with Research and Development, instead of just importing everything from India," he said.
However coming up with this system was no easy task and a true labour of love for the doctor. Over six years of extensive research has been spent on developing the Ventohaler and the medicinal tablets used in it. A further six years was spent in the process of mass manufacturing and commercialising these products.

Today 'Lina' Manufacturers in partnership with Akbar Pharmaceuticals (Pvt.) Ltd., manages a fully operational, state-of-the-art manufacturing plant constantly aspiring to meet the medicinal needs of the one million plus asthma patients in Sri Lanka.

He says he is thankful to his wife who has seen him through the entire process of development as well as to Mr. Aski Akbarally for his continued support. He notes that the developing medicinal drugs in Sri Lanka is no easy task as there is no proper policy and support for developers. The lack of support results in local developers being at a disadvantage, having to compete face to face with Indian pharmacologists who have far more support.
The Ventohaler (and the unique process by which it delivers medicine to the patient) has been patented in Sri Lanka and also won him the Presidential Award for Inventions in 2002 and 2008.
" I wanted to ensure that our patients received a high quality drug that was affordable "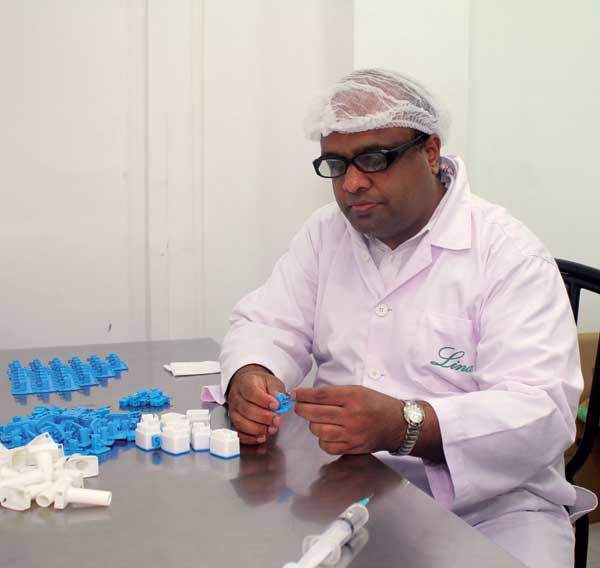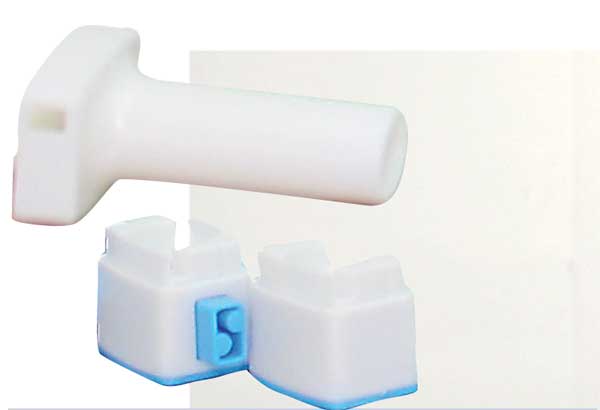 The nominees at the award ceremony held last week