---

- By Lakna Paranamanna and Sarasi Paranamanna
Female migrant workers are the lifeblood of Sri Lanka's economy. The contribution made by female expatriate workers to the country's 59 billion USD economy was a record high of 5.43 billion USD during last year. The blood, sweat and tears shed by these women in foreign lands however seem to be overlooked, as tales of horror reported from the women migrating for work increase by the day. Tales of physical and sexual assaults, mysterious deaths, being deprived of the entitled pay following months of hard work and undergoing unfair trials have turned commonplace news. With little protection and no access to lawyers or embassies and a longstanding tradition of arbitrary arrests and unfair trials, is migrating to work in the Middle East a safe option for these women? Should Sri Lanka put a complete stop to women migrating for work to the Middle Eastern region; or are options available for these women to seek 'greener pastures' while being ensured of their protection? As the International Women's Day is celebrated world over, the Daily Mirror focuses on Sri Lankan female migrant workers in the oil-rich Middle-East who play a vital role in the country's economy yet, deprived of their rights and subjected to many a harassment.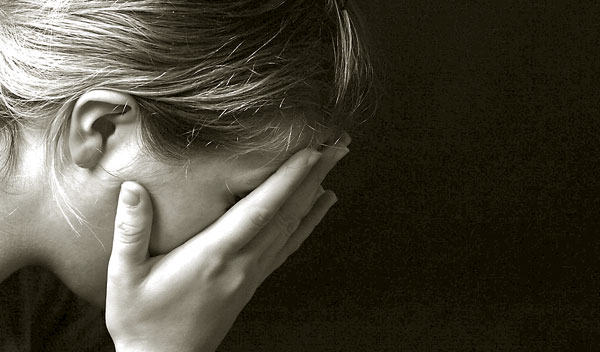 "The need for a roof over our heads was greater than the concern for the safety of my life. So even though I had heard of many horror stories about women who migrated as housemaids to the Middle East, I decided to ignore my fears," L. P. Ariyawathie says. She migrated to Saudi Arabia in 2010 with the hope of earning money to build a house that could shelter her family in place of the derelict mud shack they were cramped in. Instead she had to return to Sri Lanka within five months of migration with nails, wires and needles driven into her body.

Upon her return, the story of agony was sprawled across newspapers in bold headlines and various groups including the government volunteered to rush to her aid and look into her plight. However, almost three years later, Ariyawathie and her family still languish in poverty, her only consolation being that her dream of building a house has been at least half-way.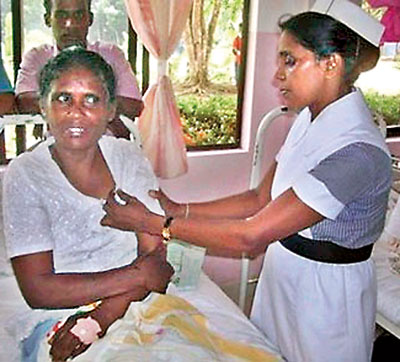 "I managed to build a house with the sum of Rs. 460,000 provided to me by the government. But there was no support lent to me for my medical treatments - we managed it on our own," Ariyawathie says.

She says she even requested her agent to send her somewhere other than Saudi Arabia but her request had been withdrawn as no other country was willing to recruit her as a domestic as she was aged 49 at the time. Her fears had started taking shape within a few weeks of arriving at the employer's household as her employer had made it a habit to drive hot nails, needles and wires into her body every time she failed to perfect her duties amidst the heavy workload she was burdened with, from morning till night.

Some 24 of the metal pieces driven into her body have been removed through a series of four surgeries at the Kamburupitiya hospital but more remnants of the torture she underwent remain. "There are four needles still remaining in my right arm and as a result, I am unable to carry out any work with my right hand because it keeps aching. The last operation was performed in 2011 and I am due to undergo another surgery to remove these," she says.

In spite of her relentless pleas for permission to return to her country, Ariyawathie says the decision was finally made not due to her requests but because of her wounds from the nails. Wires driven in were festered and oozing and she was of no use to them anymore. "When I was sent to Sri Lanka, I did not receive a single cent from my due pay as it was used to buy my ticket to Sri Lanka," Ariyawathie explains.

Her husband's deteriorating health and her own inability to work has led the family to live off the earnings of her son and son-in-law who are employed as labourers. "Managing the daily expenses is still a battle for us and it pains me deeply to realise that both my husband and I have become dependants on our children who are struggling with their own family burdens," she says with a twitch in her tone.

Damayanthi's story

Renuka Damayanthi Herath, a resident of Moragollagama, Kurunegala chose to migrate as a domestic worker to Saudi Arabia in July last year as a last resort, in the wake of economic hardships faced by her family. Although she had feared being abused and ill-treated by her employers, she had been surprised to see how nice her employers were.

But things had changed when the heads of the household started having fights. "Randuwalin passey e nona lamaintai, matai gahuwa. . . (After fighting with her husband, the lady of the house would assault her children and me)" Damayanthi says. The ill-treatment had worsened, with her being deprived of food and her workload doubling to an extent where she could no longer keep up.

About four months later, when Damayanthi started developing a pain in her stomach she had requested her employers to release her to visit a doctor. Instead, they had given her some pills and an injection upon which the stomach pain had decreased. But the side effects had alarmed Damayanthi when she had started feeling dizzy and had a bloody discharge during urination.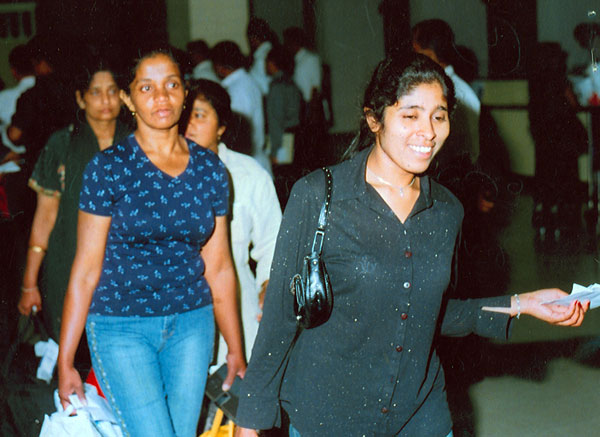 "When I informed them concerning the side effects, they called the agency in Sri Lanka and in SA. The agents of the Sri Lankan office accused me of making false complaints. They told me that I would have to stay employed in the house for another two years and to stop expecting to be mollycoddled," she says.
Damayanthi had realised the employers house was no longer safe when one day after she fainted, she had woken up in the middle of a pool of blood and two of her fingers missing.

"I screamed out in pain but the lady was not at home. The neighbours rushed and hospitalised me. When the lady finally arrived at the hospital she accused me of cutting my own fingers and released me from work.

I had to use my wages to pay for the ticket so I had to return without a single cent in my hand. I borrowed money from my relatives and several others before migrating and now I have no idea how I am going to pay it back," she says.

Stories of Ariyawathie and Damayanthi are just the tip of the iceberg of the plethora of horror stories reported daily from females who migrate to the Middle Eastern region annually. In spite of the continuous complaints of abuse undergone by these women physically, emotionally and even sexually at the hands of their employers, women still continue to migrate for work with little guarantee of their protection and wellbeing in these unknown lands.

Irrelevant of the measures that seem to have been implemented so far, female migrant workers continue to tell their tales of woe and yet, women continue to migrate because of unbearable economic hardships. These workers embrace their worst nightmares while pursuing their dreams for just a minimum wage of 260 USD.
In spite of the vital contribution they make to drive the local economy and the risk they face while doing so, the majority of the society too continue to shun them, being ridiculed and looked down upon even at airports as a fraction of the society with minimal skills and poor education.

Is it not high time society gave them the deserved respect and the government took speedy measures to ensure protection and the rights of these workers?


Govt. should ensure that women who migrate for work do so in conditions of safety - MFL

In a statement issued by the Migrant Forum Lanka (MFL) , they claim that Sri Lanka experiences a serious lack of protection mechanisms in place that has resulted in women domestic workers having to face working conditions akin to slavery including physical and sexual abuse, religious and racial discrimination, lack of freedom of movement, association and expression in host countries and social stigma and unequal economic opportunities at home.
The statement further claims, "MFL calls upon the government of Sri Lanka to effectively implement the National Labour Migration Policy of 2008 which reflects the law, spirit and essence of the Migrant Workers' Convention. On this International Women's Day, MFL urges the government of Sri Lanka, the Human Rights Commission of Sri Lanka, Sri Lankan Civil Society to work collectively and with their counterparts in host countries to ensure that Sri Lankan women who migrate for work do so in conditions of safety, respect, freedom, dignity and equity."


Stopping migrations is not the answer - ALFEA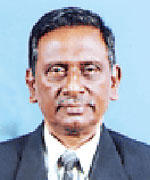 Association of Licensed Foreign Employment Agencies (ALFEA) Chairman, W. M. P. Aponso speaking to Daily Mirror says as putting a stop to migration of domestic workers would not bring positive results to the country's economy, the answer to the abuse undergone by women is to impose certain restrictions to female migrants so that they respect the contract regulations.
He goes on to state that some of the abuse incidents reported have not been proved to have been committed by the employers and claim some of them could have been purely accidental. "Most women choose to migrate to Saudi Arabia, Kuwait or UAE as the agents are paid a high commission for each domestic worker they recruit. Part of this commission is paid to the domestic worker as well. However, upon arriving most of these women complain of various illnesses or neglect their work and plead to the employers to send them back to Sri Lanka and that is when the clashes occur between the employer and the worker," Mr. Aponso says adding therefore, the women should also ensure they respect the agreements and carry out their obligations dutifully.


"Legally binding bilateral agreements, amendments to human trafficking laws and ratification of the ILO Convention for Domestic Workers are essential"

Miyuru Gunasinghe, researcher at the Law and Society Trust noted that the government should work on strengthening bilateral agreements and Memorandums of understanding (MOUs). She highlights that establishing a sound legal framework is crucial to prevent unfortunate incidents of Sri Lankans being killed, detained, harassed or denied of remuneration while on employment in foreign countries.

"Most of the MOUs entered into by Sri Lanka regarding providing workers to other countries are not legally binding. We need to ensure that these agreements are legally binding and they address the labour rights and human rights of our migrant workers so that they have some sort of security" she said.

" Most of the MOUs entered into by Sri Lanka regarding providing workers to other countries are not legally binding. "

It was also pointed out that Sri Lankan envoys should lobby for the host countries' governments to provide an arrangement where Sri Lankan migrant workers' issues could be addressed by the host country's labour laws. Through this approach Sri Lankan workers could enjoy equal rights as local employees of that host country.
"In the practical perspective better collaboration is essential among the SLBFE, Ministry of Foreign Employment Promotion and the External Affairs ministry," she said.
She also stressed on the need for the ratification of the ILO Convention Concerning Decent Work for Domestic Workers - C189.
"The Conventions specifically address the issues of migrant workers. Their issues regarding personal safety, abuse, lack of remuneration, personal health are addressed in this convention. The ratification and implementation of C189 would act as a deterrent against violation of rights in the country of origin, whilst setting the standards for 'decent work' to be negotiated with host country governments. Also the government can incorporate some of these into the binding bilateral agreements it would further strengthened the legal remedies available for migrant workers" she said.

While noting that the SLBFE provides a basic training for those who migrate as domestic workers, Gunasinghe said the training gives 'too little information in too little time'.

"Apart from educating them on Arabic, how to cook Arabic food, their customs, HIV/AIDS prevention etc, the training should also educate them on Sharia law, what to avoid and a basic understanding about the laws in the region so they would know what to expect," she added.
She also stressed on the importance of amending laws regarding human trafficking to cover offences such as enticing women to migrate for work by providing false information.

"We have often heard how women sign an employment contract here and they sign a completely different contract when they arrive in their employer's country.
The recruitment agencies provide false information about work hours, work conditions and pay rates and when these workers go to the host country they have to work in completely different conditions. Although these types of actions are directly viewed as human trafficking and these women are not coerced into migration it should be included in the Penal Code Amendment Act of 2006 to widen the definition of trafficking" she noted.She added that swift punishment for agencies that provide such false information and a screening process to monitor whether underage children are recruited should be established and effectively carried out to minimise harassments faced by migrant workers.



Zero-violence in households can't be guaranteed -SLFEB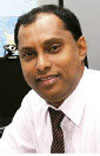 However, Sri Lanka Foreign Employment Bureau (SLFEB) claim only 3-4% of domestic workers face such abuse of the total number of close to 100,000 females who migrate as domestic workers to the Middle East. SLFEB Media Spokesman and Deputy General Manager Social Development, Mangala Randeniya also states it is next to impossible to guarantee a zero-violence household for these migrating women to be employed.

"These incidents of abuse do occur as a result of violent employers but the workers also tend to contribute to the situation at times by not heeding to the agreement they have made with the employer," he says adding, "Most women tend to want to return to Sri Lanka within two weeks of migration as they are homesick or because the local cuisine or the weather did not agree with them. After having spent close to 4000 USD to get a domestic, imagine the mindset of the employer when they refuse to respect the contract".

Mr. Randeniya states the present lack of safety measures for the migrating women stem from the manner the industry operated close to four decades ago, when the labour migration industry initiated in Sri Lanka in 1977. "Although it initiated in 1977, until 1994 there was no proper regulation of the industry. I believe the results of failing to implement proper regulations to set the industry in place continue to haunt the workers to this day."

However, he claims the SLFEB has taken several measures in order to ensure the women are ready to face the challenges of working in adherence to the culture of the Middle Eastern countries and their employers' needs. "We have made it compulsory for the women who migrate for the first time to undergo a 21 day NVQ Level III training prior to migration. We have opened up communication lines for women to complain of their grievances. If the women find it tough to remain employed in a particular household, we take immediate steps to change workplaces and 90% of the complaints lodged with us are dealt within one and half months," Randeniya added.

Mr. Randeniya also mentioned that they would also be taking measures to prevent women from migrating through Court Wakala Visa Category as it has been identified as a major contributing factor that has led to the abuse of women. "Through Court Wakala, an employer is able to directly hire a domestic without the intervention of an agent in their country. As a result, when the women migrate, there is no intermediary between the employer and the Sri Lankan agent and the lack of a communication method is risky," he pointed out.

Mr. Randeniya stated it should be understood that certain incidents are a little beyond the control of officials alone, but added that as the SLFEB they have and will be taking every measure possible to control and minimise the abuse of women migrating to the Middle East as domestic workers.