---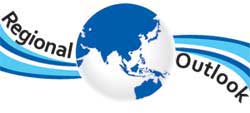 By G. Shabbir Cheema
This past weekend's national election in Pakistan marked a landmark event in the country's 66-year history. For the first time, an elected civilian government has completed a full five-year term and will hand over power to the newly elected government. Militant threats did not stop millions of Pakistanis from voting, with an unprecedented turnout of about 60 percent.

When the final tallies are in, former Prime Minister Nawaz Sharif's centre-right Pakistan Muslim League (PML-N) is expected to hold around 130 out of 272 National Assembly seats, meaning that Sharif should be able to form a stable government with support from independents.

The elections were primarily a three-way contest between Sharif's PML-N, the ruling Pakistan People's Party (PPP) and the Pakistan Tehreek-e-Insaf (PTI), led by cricket legend Imran Khan.

Sharif and his party, which is considered to be pro-business, touted their record in getting things done, including Pakistan's nuclear capability to counter India, the Metro Bus system in Lahore and a major motorway between cities.

PTI's Khan spoke to huge rallies of young and middle-class Pakistanis about a "tsunami" of grassroots support to get rid of corruption and violence. On the last day of the campaign, he addressed supporters via video link from his hospital bed after being injured in a fall from a forklift during a rally.

Although the PTI won only around 30 National Assembly seats, it was a remarkable breakthrough for the new party. The PTI will take control of the provincial government in the restive Khyber Pakhtunkhwa Province, and Khan himself is likely to become the country's opposition leader.

Young voters were a key factor in the election, with an estimated 31 percent of registered voters being younger than 30. The PTI draws most of its support from this group.

In contrast, the incumbent PPP had a dismal performance, winning only 34 seats in the Assembly compared to 107 in 2008. During its five-year rule, the party had failed to undertake economic reforms, solve the country's dire energy crisis, curb corruption, control militancy or respond to rising prices. Taliban threats against secular and left-leaning parties also hampered the ability of the PPP and several other parties to campaign.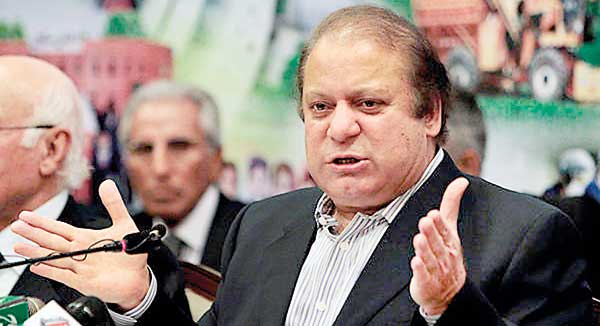 Finally, the party led by former military ruler Pervez Musharraf failed to generate voter interest. The country's High Court disqualified Musharraf from the election due to several charges filed against him, including treason for previously overthrowing the elected government.

Looking forward, Sharif's new government will face major internal and external challenges. One of the most important is his relationship with the military, including control of foreign and security policy, relations with India and public spending on armed forces.

His most urgent tasks will be to combat the rising militancy and improve the economy, both essential ingredients for stability of the nuclear-armed country.
During his previous terms as the Prime Minister, he worked closely with President Clinton to defuse tensions between India and Pakistan, and relations with the U.S. remain central to his party's foreign policy.

The Obama Administration will have to negotiate with Sharif about many contentious issues, including the U.S. drone attacks, which are hugely unpopular in Pakistan; an end game in Afghanistan that accommodates both U.S .and Pakistan security interests; and aid and trade to promote long-term economic relations between the two countries. Sharif is opposed to Pakistan's participation in the war on terror, including the drone programme, and has said he wants to negotiate with the Pakistani Taliban.

Despite allegations of vote rigging in some areas, overall the election, which President Obama welcomed as a "historic, peaceful and transparent transfer of civilian power," was a significant step toward democracy, and Sharif's electoral mandate can provide a new opportunity for both countries to forge a sustainable long-term relationship.

G. Shabbir Cheema is director of the East-West Center's Asia Pacific Governance and Democracy Initiative.

(Courtesy Euroasia Review)