---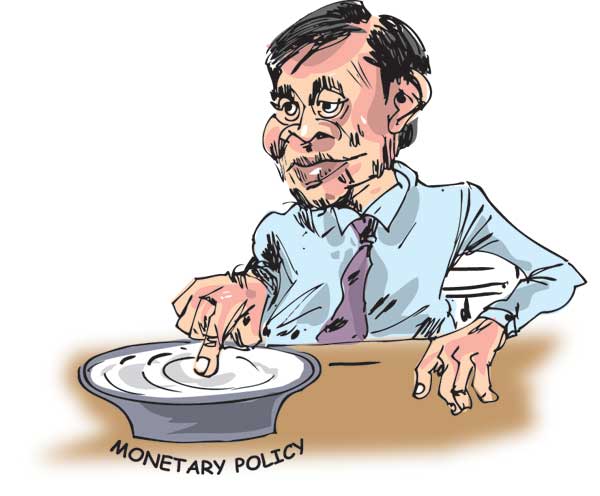 Oops the Central Bank did it again! On Tuesday they reduced the policy interest rates by 50 basis points to spur economic growth, making it the third time they made adjustments to the monetary policy since last December. The Monetary Policy review released by the Central Bank justified the action by pointing at the easing of inflation and the headway it has created to advance economic growth. The Census and Statistics Department data showed Sri Lanka's inflation easing to 6.2 per cent in September from 6.3 per cent in August.

However, the International Monetary Fund (IMF), prominent economists, international banks and several think tanks had advocated against a further easing of the monetary policy. The IMF, holding a press conference in the Central Bank premises just three weeks ahead of the policy decision urged the Central Bank to keep the policy rates at the current level in light of the macro-economic risks the country had been facing. It appeared that the inflation projections of the Central Bank had not factored in the perspective formed by the IMF about Sri Lanka's economy. Does it mean that the IMF has no confidence in the inflation figures the Central Bank is coming up with and on which they are basing their monetary stance?

Sri Lanka's recent economic history shows how the Central Bank meddled with the monetary policy as a tool to advance economic growth. However this method has proved highly ineffective in attaining sustainable economic growth as such meddling led the country's economy to overheat and finally to the verge of a Balance of Payment crisis in 2011. By then, Sri Lanka had already obtained a stand-by facility from the IMF.

As economists point out, it is always imprudent to chase after over-ambitious growth targets by manipulating the monetary policy disregarding economic fundamentals. According to some economists all signs are there for the country's economy to get overheated again since most of the economic fundamentals have not changed since 2011. The country's foreign debt pile has swollen and the revenue side remains unchanged relatively to expenditure. The exports income shows no material improvement. The infrastructure projects on which billions were spent had not yielded into anything material and the government expenditure is getting bigger as we are talking.

It appears that the policy makers may need to learn to listen and respect the opinions of others, specially institutions like the IMF, without undermining them by saying the infamous "we know better" for the sake of the country's future and economic health.


---
Add comment

Comments will be edited (grammar, spelling and slang) and authorized at the discretion of Daily Mirror online. The website also has the right not to publish selected comments.

---