---

s political parties move into the last lap of their campaign for the August 17 general elections, the most notable feature is that the Rule of Law is reigning while the Elections Commissioner's Department, the Police and others are acting strictly against election violence or violations of election laws.
The outspoken and widely respected Elections Commissioner Mahinda Deshapriya over the weekend took strict action against errant State officials who he said were not cooperating with him in the efforts to conduct a free and fair election – so that the people could exercise their sovereignty without fear.
Last week, two additional secretaries of the Ministry of Skills Development and Vocational Training were transferred for providing jobs in institutions under the ministry, in violation of election laws. Last Thursday similar action was also taken by President Maithripala Sirisena, who is not on party political platforms but has strongly expressed his wish that the good governance mandate given to him and the parties in the New Democratic Front should continue. On the advice of the Elections Commissioner, President Sirisena removed Posts Ministry Secretary Abdul Majeed on complaints that he allowed vehicles and office equipment such as faxes and telephones to be used for political work of a ruling party candidate. Last Friday, a Colombo prisons superintendent was transferred on complaints that he allowed remand prisoners, some of them linked to underworld groups, to use mobile phones to influence voters to support certain candidates who probably have links to the underworld. The Prisons Department says that tighter security is now being imposed to ensure that there is no more jailhouse politics.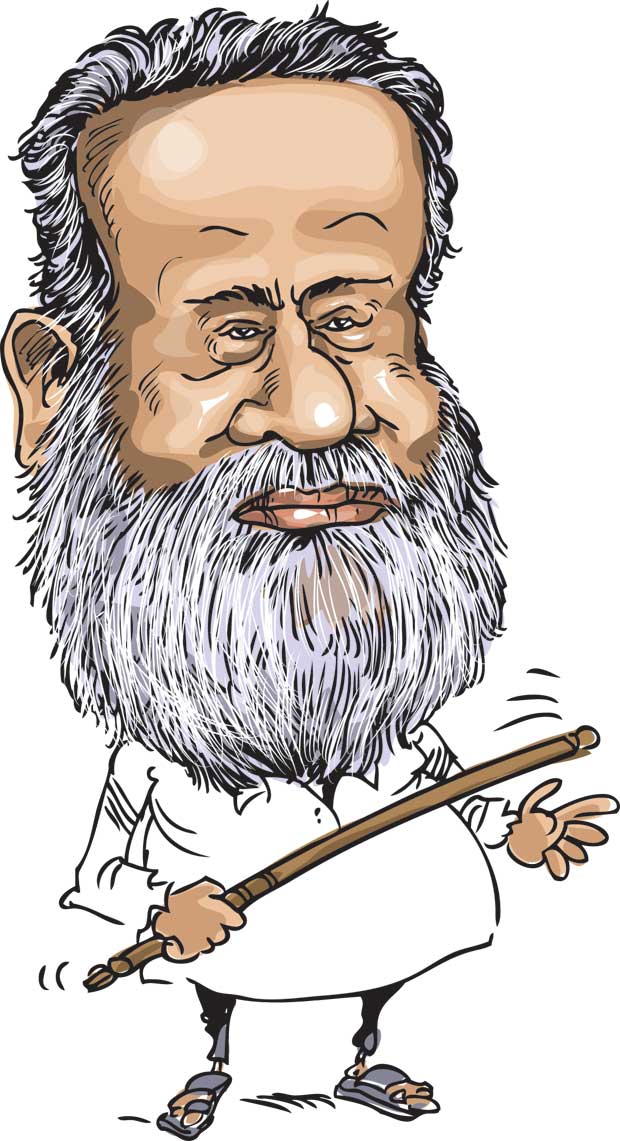 This came after one of the main election monitoring groups Campaign for Free and Fair Elections (CaFFE), disclosed last week it had information that underworld gangs were working for certain candidates mainly in the Colombo, Gampaha, Hambantota and Kandy districts. On July 31 two supporters of Finance Minister Ravi Karunanayake were killed at Kotahena when underworld gangsters opened fire at them. There are allegations and counter allegations about who did what and to whom but we hope a full investigation will be conducted and legal action taken, maybe not this week but after
the elections.
Last week, the Elections Commissioner took another unprecedented step. He placed newspaper advertisements warning public servants that they would face tough action if they indulged in party political activities in contravention of election laws. There are widespread allegations with substantial evidence that during the campaign for the January 8 presidential election, the former President and his party indulgedin the worst ever abuse of the public service, property and resources estimated at a staggering rupees 250 billion.



While the Elections Commissioner is wisely using the extra powers given to him under the 19th Amendment which was passed by Parliament in April this year, the Army's new Commander Crishanthe De Silva has also made a move, which deserves a national salute, in the aftermath of allegations that the former Government had politicised the military. The Commander on Saturday issued orders banning army personnel from getting involved in any form of election campaigning. The directive applies to all ranks including those in the volunteer force. The Commander warned that those violating the order would face disciplinary action. The order came following reports that some army personnel were involved in campaigns of certain candidates with some of them working in political offices.
More than at any other election, campaigns by civic action movements and virtually daily multi-party debates on television channels are making the voters aware that they need to choose well and choose wisely beyond traditional party colours or interests. The previous Parliament was seen by most people and analysts as largely a den of robbers, especially in the then ruling part ranks. Most people and analysts hope that candidates elected this time will be men and women of honesty and integrity, candidates who work with accountability and transparency in a spirit of sincerity and sacrificial service to the people. After that, we hope the new Government will take practical steps to change the system which itself is corrupt to such an extent that even sincere people after being elected are suffocated or infected by the epidemic of corruption and fraud. That must be changed and now is the hour for Sri Lanka.