---
It's not quite fifty days since Maithripala Sirisena became President, but we are closing in on the half-way mark of the 100-Day Programme. It is a good time as any to assess the situation.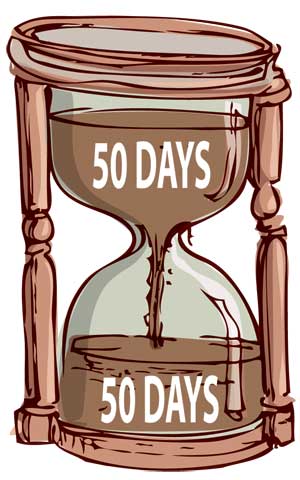 What was pledged was a national government. The UPFA still has the parliamentary majority by quite a margin but remains unrepresented in the decision-making process. In this context it is a good sign that the coalition's major partner, the SLFP (of which Maithripala Sirisena is now the leader), has decided to make the idea of a 'national government' more meaningful. However, whether this will be done is left to be seen.

More important is reform. Now even this Government's staunchest critics would in their sober moments concede that 100 days does not give sufficient time to carry out reforms. There's a lot of garbage left behind by the previous regime and it has to be cleaned up even as ministers and officials engage in blueprinting the reform agenda. Fortunately, though, much of the spadework has already been done. The Dinesh Gunawardena Committee has been working out electoral reforms for years. Media rights advocates and others including UNP stalwart Karu Jayasuriya have likewise worked on several interpretations of a Right to Information Bill.

It is heartening that both President Maithripala Sirisena and Prime Minister Ranil Wickremesinghe have reiterated that everything promised will be delivered within 100 days. It is unlikely that anyone would rap their knuckles if they are unable to stick to the schedule on the listed items. What is not heartening however is the fact that the new Government seems to be fascinated more with a hora-police game than with reform; strange considering the limited time they have to get important things done.

To be sure, it is important to catch crooks. It is even more important to catch the big crooks. We've seen enough of this business of catching sprats and letting the sharks go. The show must go on, that's politics of course, but the people who voted for Maithripala Sirisena probably believed things would be different this time. It is less important to catch some two-bit crooks, forgery artists and drug peddlers than creating systems that make crookedness, thieving, forgery and drug trafficking really, really, really hard.

This is why the stress should be on reform in the next half of the 100-Day Programme. The country deserves electoral reform before elections. The country also deserves the Right to Information to be part of the fundamental rights section of the Constitution and to bring private entities and NGOs in addition to State institutions under this umbrella; in short all bodies that directly or indirectly receive State funds or money from foreign governments or multi-national agencies.
We are hearing the right noises, but right noises we've heard for many years, from many politicians and political parties. The people can do with less noise and more action. This government has everything it needs to get the above done. Failure to do it will mean that it was never serious about reform. Let that not be said of Maithripala Sirisena or Ranil Wickremesinghe. We have had close to 50 days of grey. Let some true colour emerge in the next 50 odd days. grey.