---
International Human Rights Day- December 10

By Jayashika Padmasiri

The Legal Aid Commission of Sri Lanka recently added that according to a United Nations (UN) report which was recently released 25% of women in the world are subjected to abuse while 65% of women were abused inside their own homes. In addition according to a research conducted by the Sri Lanka Legal Aid Commission 43% of women who travel on public transport are sexually abused too. This report takes our mind back to a statement issued by the former Police Spokesman of Sri Lanka SSP AjithRohana a few months ago, where he stated that during the past few months more than 900 sexual abuse cases have been reported, and out of which, at least 700 incidents are reported to be related to sexual abuse cases of girls. Girls who were sexually abused before becoming women: their play clothes got soaked in blood when their toy-dolls fell into a pool of horror, in a dark hour which stole their childhoods away from them. Shockingly most of these incidents include gang rape and the marketing (sales) of young girls for sexual activities. Meanwhile it is also revealed that according to official records five rape cases per day are reported in Sri Lanka. These are just numbers to most people living in our society, but unfortunately, they are cold, hard facts and a bitter memory, to those who have to live with that reality of a nightmare which tore their lives apart.
During a workshop conducted by Women's Education and Research Centre (WERC) recently for journalists on Post Rape Care Media Reporting where the discussion highlighted on how the media should report about rape and sexual violence against women and children, one of the facilitators of the programme publicly said that he was homosexually abused when he was in school and further added that it was a common incident in most schools in Sri Lanka. Which was more shocking (or tragic)? I wondered as I sat there: the first statement which indicates a personal yet a crucial problem a little boy was forced to face during his school days, or the second statement which indicates a social issue that takes place in most schools in Sri Lanka secretly in a hushed, hushed manner; either with or without the knowledge of the teachers and principals but certainly an issue which is hidden under the carpet and unrevealed from the eyes of the society.

" It is sad how criminals are set free under 'suspended sentences': rapists and other sexual offenders can roam freely in the society without any sense of guilt or remorse burdening them; while the innocent victims they harmed are left to live the horrifying nightmare during daytime and night, filled with traumatizing memories "

This made me remember an article that I never wrote. About a year ago, when I was working as a journalist for another newspaper I received some information about a middle-aged, male school principal who was sexually abusing the male students in his school. This principal was married and a father of two children. The teachers of the school who gave us the information had secretly recorded and videoed students opening up and narrating everything they know about the principal, while also mentioning various incidents where the principal had tried to approach his students and sexually abuse them. As common in any story, even in this story some teachers were on the side of the alleged principal (even when they knew the true nature of the principal) while some were against him. However, no-matter how much the teachers of this school knew about what was really happening inside their school, and regardless of how much they were against it, none of the teachers volunteered to give evidence except for one teacher, with whom I went to the National Child Protection Authority (NCPA) where we complained about the situation. However the reply of the NCPA was that they would investigate on it and requested me not to write any article on the incident as it would jeopardize their investigations. However this was not the only reason why I didn't write that article, as since none of the teachers and students were willing to talk on record, I was not in a position to write the article at all. Nevertheless the last thing I heard about the principal was that he was transferred to a faraway school by the Education Ministry who were fully aware and informed about the track record of this person.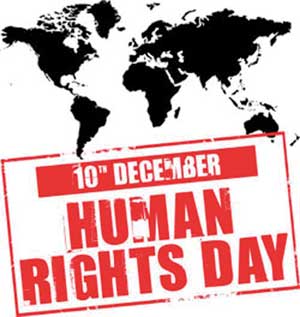 In a book published by the Lawyers for Human Rights and Development (LHRD), in February 2012 titled Justice-Suspended?: A Study on Suspended sentences for Sexual Offenders the crime statistics related to sexual offences collected by the Sri Lankan Police Department from 1995-2011 were published. According to this report the total number of complaints of sexual offences against children received by the police in the year 1995 are 229 and in the year 2011, 2664. The total number of sexual offences against women received by the police in the year 1997 is 414 and in the year 2011 the number is 1439.

Suspended sentences regarding sexual offences are a very common phenomenon in Sri Lanka today. According to the study LHRD in the years 2009 and 2010, 129 sexual violence cases were disposed. Out of the 129 sexual violence cases 114 cases were in which the accused have been released with suspended jail sentences. […]on an analysis of the information gathered from the 114 sexual abuse cases in which the accused were released with suspended sentences, it was found that the accused were indicted for different types of sexual offences. Among these there were 60 cases of rape of girls under 16, 15 cases of rape of adult women, 28 cases of grave sexual abuse, 4 cases of sexual harassment and one case of sexual exploitation of children" quotes the LHRD.

It is sad how criminals are set free under 'suspended sentences': rapists and other sexual offenders can roam freely in the society without any sense of guilt or remorse burdening them; while the innocent victims they harmed are left to live the horrifying nightmare during daytime and night, filled with traumatizing memories. No matter how much we try, no one can understand the dark fears, horrors and memories that eternally linger in the minds of surviving-victims of rape and sexual offences other than another such victim. The releasing of the rapists under suspended sentences also makes the victim-survivors, and the general public lose faith in the legal system while erosion of public confidence in the justice administration might also occur apart from making rape and other sexual violence offences, trivial offences in the eyes of the public. So under such circumstances, it is inevitable and very probable for the crimes related to sexual abuse of women and children to increase, while the reluctance on the part of the victim-survivors to report sexual crimes will also increase just as the crime rate. Meanwhile, another common occurrence related to sexual offences are that the accused and their counsels take advantage of the situation and hurriedly conclude the cases by pleading guilty for the crime and offering compensation: the criminals can easily get away with money, while leaving the lives of those victims they harmed scared forever.

All of these points are existing fissures in the current rule of law that fails to bring and to implement justice in the society. Yet what most of us forget to see is that, these existing laws that are too weak to implement justice, and the criminals who roam freely are not only a nightmare for victim-survivors of sexual offences, but a nightmare to each and every one of us living in this society.