---
Intereview with Malhotra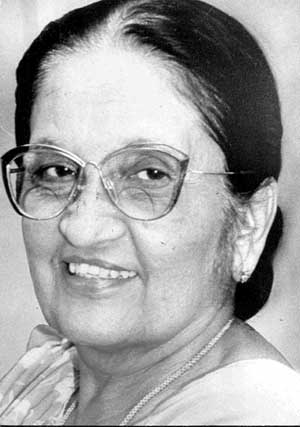 Salma Yusuf's interview with Rashpal Malhotra was most interesting - I should first congratulate her on the 'in depth' questions she posed to Shri Malhotra. The interview was somewhat provocative and enlightening. The relationship between our two countries is indeed a blood relationship and one like no other.
The relationship which is over two thousand years old has had its ups and downs particularly since our two countries received independence. In the period immediately following independence our leaders entered into a Defence Agreement with Britain, perhaps consequent to writings of persons such as Pannikar who wanted Ceylon as we were then known, and Burma to form a part of Greater India. But after 1956 we adopted Non Alignment as our foreign policy and fell in line with India.

Our relations with India improved tremendously during the Bandaranaike eras; credit should particularly go to Mrs. Sirimavo Bandaranaike - it was she who put us on the world map in many ways not just by becoming the world's first woman Prime Minister but she also presided over and played an important role to bring the Indo - China conflict to an end. She also presided over the Non Aligned Summit in 1976; it was during her period as Prime Minister that India withdrew her claim to the island of Katchchativu and also agreed to take back over half a million so-called stateless persons of Indian origin.

That close relationship ended with the election of Mr. J.R. Jayewardene - his of opening the economy and tilting towards the west to obtain Capital for industrialisation and to have access to their markets, was misread by India for this was during the Cold War - India interpreted the tilt to the West as a threat to her security and exploited the latent ethnic problem in our country to openly arm and train Tamil youth and let loose a militancy to destabilize the country. Relations were never as bad as during this period.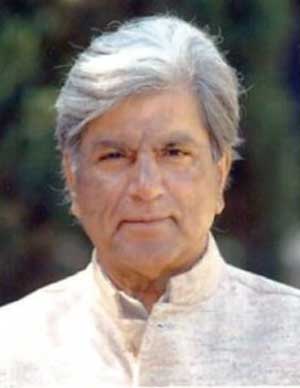 With the Tamil issue taking centre stage in our relations with India, her policy towards us was almost entirely influenced by the Tamil Nadu factor. Tamil Nadu incidentally sends some thirty nine members to the Lok Sabha.

Our relations which took a dive during the Presidencies of Jayewardene and Premadasa were restored to an acceptable level by President Kumaratunge and to an extent by Ranil Wickremesinghe. The present government too has placed great importance to the matter of safeguarding and consolidating the relationship, and much good work appears to have been done by Defence Secretary Gotabaya Rajapaksa, Minister Basil Rajapaksa and Secretary Lalith Weeratunga ably supported by Sri Lanka's High Commissioner in New Delhi Prasad Kariyawasam; but much more work remains to be done not only at government-to-government level but also to enmesh our economies and to plug into India's growth process.

Shri Malhotra has referred to the power of information for government and foreign policy and stated that the power of information cannot be exaggerated.
We must get that all important commodity 'Information' about our country across to the peoples of these states and this is where our representatives at these stations MUST cultivate the closest of relations with the media.

K. Godage.

---
Add comment

Comments will be edited (grammar, spelling and slang) and authorized at the discretion of Daily Mirror online. The website also has the right not to publish selected comments.

---