---
Independent Commonwealth Observer Group indicates report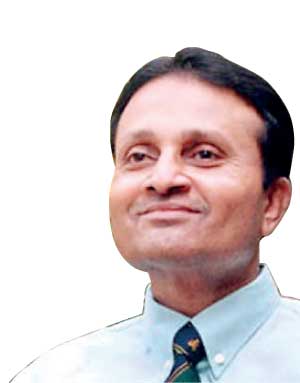 An independent Commonwealth observer group was invited by the Office of the Commissioner of Elections of Sri Lanka to observe the country's parliamentary elections on 17 August 2015.

The nine-member observer team, selected by Commonwealth Secretary-General, Kamalesh Sharma, was led by former President of Malta H. E. Dr. George Abel

One of Dr Abela's key findings was that the disparity of campaign financing impacts significantly on a democratic political system. This issue had been highlighted by several election monitors of his team.

Dr. Abela issued certain statements as part of the observer group's preliminary report at a press conference held in Colombo on 19th August following the conclusion of their mission here.

Two crucial statements made by Dr. Abela were:

(i).There are currently no regulations on campaign spending or campaign financing.
(ii). Print and electronic media are heavily relied on for campaign messaging. This puts candidates with more limited financial resources at a disadvantage.

In an interview with Dailymirror , Dr. Ajith C. S. Perera, an independent candidate who failed to secure a seat in the Parliament at the recent General Election, shared his views about his experience contesting for the first time.





Dr. Ajith Perera, you were a first-time contestant at a parliamentary elections in Sri Lanka?


Yes I was, on behalf of the largest minority of citizens – nearly 20% of the population who for different reasons were experiencing restrictions in abilities to move, grasp, see and hear.

Others nor I who stood on a similar platform, had previous experience in contesting an election. Every one of us who contested also had some restricted abilities.





What were your first impressions about the need and importance of money in contesting elections?


We realised the need for funds and financial support. Since we were unexpectedly thrust at the very last minute into this election, we had just 30 days to attend to all matters. We had the first 'M', Merit, in abundance – education, honesty and integrity, subject knowledge, senior administrative experiences etc., together with commitment.But we all failed at the second 'M', the money hurdle.





What were your experiences in getting the electronic media to take your messages to the voters?


Almost all radio and television stations indicated that airtime could be allocated only to those who had placed 'paid advertisements' with them. The millions of rupees thus needed were beyond our individual means.We were also not able to get the election commissioner to direct these electronic media institutions to afford us equal opportunities.





Were there any other instances when you felt you were disadvantaged due to the money factor?


We realised that contestants from mainstream political parties, including those who got a national list opportunity,needed to support political parties financially. In the Colombo and Gampaha Districts where we contested, money was far more forceful and vote pulling than merit.





Do you agree with the observations made by this Election Monitoring Panel concerning financial disparity amongst candidates?


We recognised that almost at all important stages of the campaign we were marginalised mainly by campaign finance disparity. Hence the experience we had as first time contestants bear out the observations made by Dr. Abela's team.





Dr Abela has made some recommendations as remedial measures. What suggestions would you like to add to them?


The re-elected Prime Minister Wickremasinghe, in his message to the nation emphasised on the building of a new Sri Lanka and that he will deliver on the promise of equality,social justice and democracy. We are now in an era of promise-keeping and not just promise-making. Setting limitations on election campaign [ funds] has become as important as campaign financing disparities among candidates as it tends to be a major hindrance to democracy.
We believe the new Sirisena - Wickremasinghe Yahapalanaya will take serious note of these remarks of Dr. Abela and implement effective remedies in the 20th Amendment.





Finally, although seniors in politics in Sri Lanka are yet to follow suit, have you thought of declaring a detailed breakdown of your election campaign expenditure you have incurred?


Although I am not a financial expert, I have declared a detailed breakdown of my election campaign expenditure. The main expenditure in my campaign for our two independent groups that contested from Colombo and Gampaha was for organising a media conference at the Galadari Hotel.

Total expense of Rs. 71,175, was borne personally by me, and paid for with my limited personal savings.