---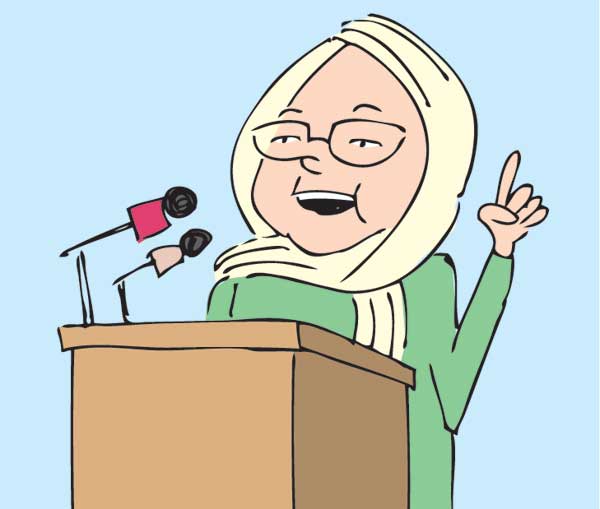 Delivering the keynote address of the Commonwealth People's Forum yesterday, medical professional and founder of MERCY Malaysia, Dr Jemilah Mahmood
offered a comprehensive overview of the challenges ahead for civil society, admirably detailing a framework that could inform and empower the deliberations during the rest of the confab.

Most importantly, she stressed the complexities of today's world and processes therein and advised civil society actors to go beyond rebuilding and repairing flawed structures and instead come up with strategies that develop synergies, facilitate continued and relentless conversations with both friend and perceived enemy, with patience and a willingness to negotiate, negotiate and re-negotiate on behalf of ordinary people.

Informed, engaging and inspiring as her remarks were, Dr Mahmood for reasons best known to her did in her unpacking of 'complexity' desisted from naming
the primary agency of complexity creation. Apart from a cursory dropping of the term 'globalization' the only other reference came by way of a call for the recognition of the need to engage the private sector.

She opined that the private sector is becoming aware of the business logic of 'equitable community development' and has embraced notions such as 'shared value creation'. The disjuncture between the dominant business paradigm and notions of equality and democracy was not discussed by her. She merely stated the case for engagement.

The political economy relevant to endemic poverty and sustained inequalities, not to mention issues such as war and climate change need to be 'embraced and engaged with', she correctly pointed out.

She also referred to the 3F's, finance, fuel and food; if the Forum seriously delved into these three, the complexities would become visible and really challenge the delegates in terms of engagement that yields benefits to relevant constituencies.

Since 'civil society' is the entity central to the Forum, it was natural that Dr Mahmood dwelled at length on it. The lady was polite but politely alerted the Forum to something that those who wear the civil society badge rarely acknowledge: 'the need to become reliable and trusted coordinates'.

While it is true that governments in general shun 'civil society actors' pointing out that they are not accountable to anyone but donors, and not representative of anyone but themselves, many civil society actors have done little to make the opposite case.

In Sri Lanka, for example, there is a huge credibility gap and this has little to do with wary politicians tarnishing the image of the NGO community. When civil society actors are nothing more than professional agitators or agents of outside forces operating to destabilise, using convenient slogans to camouflage political agenda, it is easy for governments to dismiss them as irrelevant or call them spoilers. It is also difficult for 'civil society' to 'embrace and engage' in the way Dr Mahmood envisaged.

Dr Mahmood, in her opening remarks, beautifully set up the delegates for meaningful discussion. It has to be seen as a challenge that the delegates cannot shy away from, if they are indeed serious about their respective vision and mission statements, shall we say?