---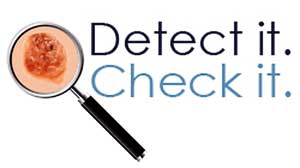 Some decades ago the phrase or cliché 'spreading like cancer' was used largely figuratively, but today in the world it has become literal. It is a leading cause of death and a global crisis. We need to give much more attention to this in the afterglow or aftermath of World Cancer Day which we marked on February 4.
According to the International Agency for Research for Cancer in 2012, the worldwide number of cancer patients rose to an estimated 14 million new cases a year--a figure expected to rise to 22 million annually within the next two decades. Over the same period, cancer deaths are predicted to rise from an estimated 8.2 million annually to 13 million.

In per capita terms, the highest incidence of cancer in the world is in Denmark, where among 100,000 people, 338 are diagnosed with cancer. France has the second highest cases of cancer, followed by Australia, Belgium and Norway. The top 10 countries with the highest incidence of cancer are in Europe or North America.

Medical research shows that apart from genetics, certain lifestyle choices either increase or decrease the occurrence of cancer. According to World Health Organisation about 30% of cancer deaths are due to the five leading behavioural and dietary risks-- high body mass index, low fruit and vegetable intake, lack of physical activity, tobacco use and alcohol use. Tobacco use is the most dangerous risk factor for cancer, causing 22% of global cancer deaths and 71% of global lung cancer deaths.
The WHO says about 1.16 trillion dollars are spent globally on cancer treatment every year and this can be reduced to half with better prevention methods. According to the World Cancer Report 2014, the global battle against cancer will not be won with treatment alone. Effective preventive measures are urgently needed to ward off cancer epidemic.

In Sri Lanka, the Health Ministry says more than 20,000 new cancer patients were diagnosed last year. A ministry official said most patients did not seek treatment as they were not aware that they had cancer and sought treatment too late. The number of new cancer patients in 2011 was 15,000 and the staggering increase to 20,000 shows the need for effective and immediate preventive action through education and empowerment of the people. As in other countries, in Sri Lanka also the main causes of cancer can be traced to bad eating habits such as consuming too much animal fat and too little vegetables and fruit, obesity, sedentary lifestyles and consumption of alcohol and tobacco. Breast cancer can be caused by eating too much fatty food and not breastfeeding. Tobacco products cause most of the oral and respiratory cancers.

The Health Ministry says it spent around Rs 1,500 million last year to provide medicine for cancer patients. How much is spent in the private health sector is not known but one recent case gives an indication of the figure. While the people need to change their diet and lifestyles by eating more vegetables and fruit and by doing daily exercises to reduce the risk of cancer the Government needs to impose legal restrictions against some products to discourage their use.

Tobacco is already highly taxed and regulated. Similarly alcohol, beverages, junk food and processed food should be taxed to discourage their high consumption. Better health care, improved lifestyle choices and effective legislation and implementation, can go a long way in preventing a cancer epidemic.