---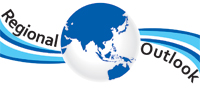 Just when the Pakistani army was preparing to finally undertake a military operation to crush the intransigent Haqqani network in North Waziristan, it has again come under another brazen attack.

The Minhas air base in Kamra—located in Attock in northern Punjab— came under attack by nine heavily armed assailants during the early hours of Thursday morning.
And just like every major offensive by militants on Pakistan's security establishment, this too appeared elaborately planned. The militant were equipped with rocket-propelled grenades and automatic weapons; six of them even wore suicide vests. The surprise attack, which precipitated a counteroffensive by the security forces, lasted several hours and claimed the lives of one soldier and nine militants.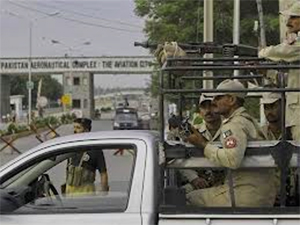 This is very disturbing news, especially because the Kamra base is one of the country's largest airforce bases; 30 fighter jets, including new JF-17 planes are in the middle of being assembled there. And for ordinary Pakistanis, the attack evokes a sense of déjà vu— the 2011 attack by militants on the PNS Mehran air base in Karachi lasted year that left 18 security personnel dead and destroyed two aircrafts was eerily similar.

This latest strike by militants has sparked doubts about the capability and cohesiveness of the military, just as it gears up to hunt down militant enclaves in its restive tribal belt. As was the case in the PNS Mehran attack, there are strong reasons to believe that insiders were involved in the sophisticated assault on the Kamra base. This does not only validate long-standing concerns about the burgeoning pro-militant forces in the armed forces, it also highlights the vulnerability of the latter.

As Pakistan continues to reel from terrorism at the turn of its 65th birthday, its people are looking for some respite from political turbulence. But after the US announced that it will channel $1.18 billion as part of the Coalition Support Fund to Pakistan, there's been increased pressure on the army to take stronger action against militants. But the Kamra base attack is a terrifying sign that the khakhis might not be able to tackle the blowback triggered by the forthcoming offensive against North Waziristan's tenacious militants. There present situation poses a grand dilemma for the army, but one it must resolve soon.
Khaleej Times