---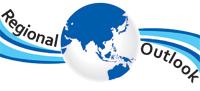 Libya is in a midst of a momentous power transition. The interim National Transitional Council, by handing over power to the newly elected constituent assembly, will institutionalise genuine representation in the strife-torn country.

It is, indeed, a unique example of a peaceful transition of power in a country that was ravaged by civil war during the Arab Spring. While Tunis experiences unrest and the military's influence lingers in Egypt, Libya has set a precedent by upholding the voice of the people.

While the NTC backed and funded by international forces — had a tough time trying to oust the well-entrenched dictator Muammar Gaddafi, it has nonetheless moved on to ensure a peaceful transition in a violence prone, tribal society. This is a welcome development, and gives the host of political parties, which never had a chance under Gaddafi, a chance to participate in the country's polity.

However, it is very important that the new political dispensation is pluralistic in nature, and that the North African country ensures a national consensus in its political system. These tasks will obviously not be easy. Already, there are difficult issues that the new government and parliament have to look into. These primarily entail the restoration of law and order and disarmament of militias that have established their fiefdoms all over the country.




Moreover, there are political prisoners who deserve to be treated in a just manner, so that the norm for fair play is cemented in the nascent democratic system. The most prominent issue would be one of addressing the captivity of Saif Al Islam Gaddafi, who still remains imprisoned by a little-known militia. His request to be tried at The Hague, where the world can hear his side of the story, is a lawful one.

Last but not the least, the new legislature would also have to devolve a new social contract that moves beyond nepotism and bias that favoured certain tribes in the past. But even though these Herculean tasks are still pending for Libya, the country can look forward to some good news. The 200-member constituent assembly's task of drafting a new constitution and holding the first-ever parliamentary elections will certainly recast the image of Libya as a modern and enlightened nation.
Khaleej Times