---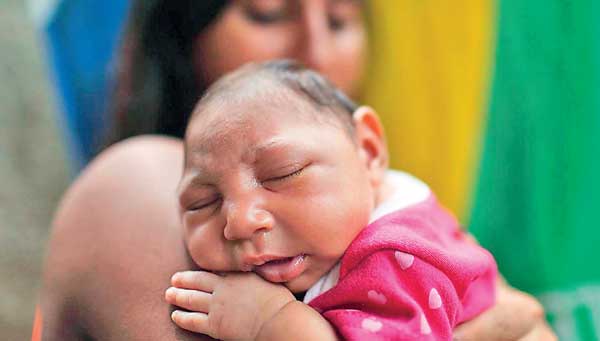 The outbreak of the Zika virus in early 2015 in South America caught health officials off guard. The virus spread rapidly to surrounding countries and now South Asia is under threat. The World Health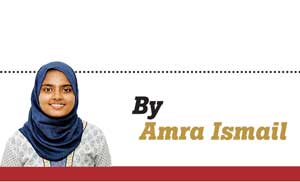 Organisation (WHO) has sent warnings across the globe to detect and treat the disease, and to prevent local transmissions. On Tuesday, the Philippines reported six new cases of Zika virus transmissions. Within a week, Singapore reported 258 Zika cases, including its first. There have been reports of Zika in Malaysia, Thailand, Vietnam, Indonesia, Thailand, Bangladesh and the Maldives. Taking into account the current global situation where cases have also been
reported from other countries in Asia, Africa, the Americas and the Pacific, the WHO has declared Zika a Public Health Emergency of International Concern. The virus is unnoticed in 70-80% of the cases, and only 1 in every 5 cases of Zika infections result in Zika fever which is mild. The real threat has been posed on expectant women that certain countries have advised them to not travel to infected countries and women not to conceive. The mounting number of cases in areas previously unaffected and the fact that there is still so much of research needed in relation to consequences and treatment are serious concerns.
Dr. Paba Palihawadana, the Chief Epidemiologist and Director of the Epidemiological Unit, said Sri Lanka was under threat because neighbouring countries have reported cases of
Zika transmission.

"At the moment, there has not been a single case of Zika reported. But that doesn't mean that Sri Lanka could not be affected as Zika has been reported in Singapore and other neighbouring countries," she said. "Zika virus is transmitted by Aedes mosquitoes. There is a potential threat in Sri Lanka as the vector mosquito responsible for Zika virus transmission is the Aedes species mosquito which also transmits Dengue and Chikungunya. The vector mosquito is abundantly present in South East Asia, including Sri Lanka," the WHO experts said. Elaborating further, the Daily Mirror was told that if the virus was not present, the specific mosquito alone could not spread the malady. Mosquitoes become infected when they feed on a person who is already infected with the virus. Epidemiology Unit sources state that since Dengue fever shows similar symptoms to the Zika virus, necessary tests have to be taken to diagnose the disease.

When asked if State hospitals were prepared to handle Zika cases, Dr. Palihawadana replied in the affirmative. "The hospitals are ready. If someone shows symptoms, we can test them at the MRI. We will have to do mosquito control work of course just like in cases of Dengue," she said.
"You don't have to hospitalize the patient because they can be treated at the OPD. When the first case is reported, we will have to follow it up to determine if there were any others inflicted with it. Further, we will have to get the history of the patient - whether he/she had travelled to a Zika prevalent country," she added.

"It's better if pregnant mothers keep away from travelling to Zika-affected countries," she said, adding that a circular had been sent by the ministry advising expectant mothers to either postpone or delay their visit to Zika-affected countries, or to consult a medical practitioner immediately after the arrival for evaluation of
the condition.

"If someone travels to Zika-affected countries and on return develops fever and/or other symptoms, then he or she should inform us forthwith," she added.



Transmission
Zika is spread through the bite of an infected Aedes species mosquito. WHO sources state that sexual transmission of the virus has also been observed in several countries, although more evidence is needed to clarify the theory. Nevertheless, the WHO recommends that the sexual partners of pregnant women, either living in or returning from areas where local transmission of Zika virus occur, should practise safer sex (including using condoms) or abstain from sexual practices throughout the pregnancy. This would reduce the risk of sexual transmission and thereby moderate the possibility of pregnancy-related complications of the Zika
virus infection.

Symptoms and complications
The Zika virus is mainly either asymptomatic or develops mild fever known as the Zika fever or the Zika virus disease. According to WHO experts, symptoms include mild fever, skin rashes, joint pains and conjunctivitis which usually last 2-7 days. Meanwhile, Epidemiology Unit sources state that severe infections of the virus that require hospitalization are not common and deaths are rare.
The WHO notes that there are two complications that have risen due to the virus. 'Microcephaly' is a rare neonatal malformation where the size of the head is much smaller compared to that of other babies of the same age and sex.

"This could lead to development of convulsions and cause physical and learning disabilities as they grow older. There is no specific treatment for this condition. Some children with Microcephaly can be normal," the WHO experts said.

It should be noted that there have been cases of Zika-infected pregnant mothers who have produced normal babies without any defect. According to the WHO, there is 'scientific consensus' to believe that the Zika virus causes Microcephaly and the Guillain-Barré Syndrome (GBS). More research to confirm the theories are underway while possible links to other neurological diseases are being investigated.
"Guillain-Barré Syndrome (GBS) is a complication found in adults. Symptoms usually last a few weeks and most individuals recover without long-term, severe neurological complications. Hospitalization is required and some may need intensive care. Complete recovery can occur even from the more severe cases of GBS," the WHO said.

Surveillance activities

The WHO source also said that as part of Microcephaly surveillance,Provincial and Regional Directors of Health Services, hospital directors, medical superintendents and heads of private hospitals have been instructed via a government circular to notify such neonates with Microcephaly either by post, phone, fax or email, to both the Director of Family Health Bureau (FHB) and Regional Directors of Health Services of the mothers residence area within 48 hours. This has been in practice since February 8.

On September 14 this year, the Health Ministry sent a circular with revised guidelines to all hospital directors and medical administrators of Teaching, General and Base Hospitals in the country, to all Provincial Directors of Health Services, Regional Directors of Health Services, Regional Epidemiologists and Medical Officers of Health (MOH). According to the WHO, these guidelines enable rapid diagnosis and treatment of possible infected individuals and thereby reduce potential secondary sources of infection.

The WHO said Surveillance for Acute Flaccid Paralysis (AFP) has been recommended in order to detect all possible cases with Guillain-Barré Syndrome. AFP is the rapid onset of weakness, including weakness of the muscles of respiration and swallowing. This condition becomes severe within several days to weeks. "In Sri Lanka, surveillance of AFP has been continuing for a long time as a polio eradication strategy," the WHO said. "An Airport Health Post has been established to promote passive reporting of fever, joint pain, rash or conjunctivitis to the Airport Health Post by educating travellers returning to the country," the WHO said.

Addressing a recent media briefing, Dr. Palitha Mahipala said the special health unit at the BIA was equipped with the necessary drugs and health officials to examine passengers showing the slightest hint of an infection. At the moment, there are no bans on travelling to Asian countries which have reported cases of Zika, although travel restriction warnings have been issued to those travelling to countries with the Zika virus infection. Referring to diagnostic facilities, the WHO said laboratory testing of the virus by Real-Time Polymerase Chain Reaction (RT-PCR) method was available at the Medical Research Institute.

Treatment

"Thus far, there is no proven vaccine against Zika. The infection requires symptomatic treatment such as physical rest, adequate fluid intake to prevent dehydration and taking paracetamol to relieve fever and pain. Non-steroidal anti-inflammatory drugs (NSAIDs) are not recommended," the WHO said.

Referring to measures to be taken if an infection was suspected, the WHO said, "If an infection is suspected, seek treatment promptly. Cooperate with healthcare and local governmental authorities and adhere to advice given."
When asked about how the public should react when the first case was reported, the WHO said people should not panic as mild infections develop in the majority of those infected. However, to prevent an infection, the WHO recommends people to take precautions to prevent being stung by mosquitoes.
"Wear light-coloured clothes which cover the body as much as possible. Apply mosquito repellents," the WHO said. Pregnant women should protect themselves primarily to avoid complications in the new born. Other recommended precautions include detection and destruction of mosquito breeding sites in the community to destroy mosquito larvae. The WHO points out that this precaution should not be initiated once the first case was reported, as present elimination of sites can also reduce Dengue transmission. "This can be done by emptying, cleaning, covering and destroying containers that can hold water, such as buckets, flower pots, roof gutters or tyres. This should not be carried out as a one-time-only intervention, but an on-going, daily or weekly exercise with the participation of the community (similar to prevention of Dengue as the mosquito is the same). Getting rid of mosquitoes through spraying or fogging by the local authorities is not sufficient to combat Zika," the WHO said.