---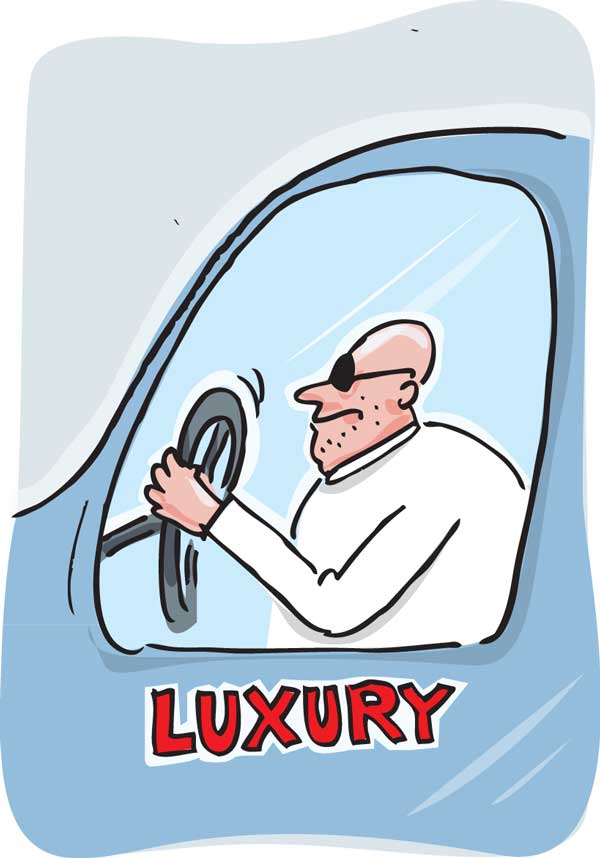 In the aftermath of two disasters which have left hundreds of thousands of people homeless and without means of livelihood, it is essential for political leaders to avoid wasteful expenditure, luxuries or extravagance.

We are happy that President Maithripala Sirisena specially has committed himself to a simple and humble lifestyle as seen during his recent visit to Japan. Unlike leaders of the previous regime he flew on normal commercial airlines and saved millions of rupees in public money. Prime Minister Ranil Wickremesinghe also lives in a similar way, but unfortunately we cannot say that about other ministers, parliamentarians and provincial or local council members.

For instance the government yesterday sought parliamentary approval for a massive supplementary estimate of Rs.1.1 billion to buy super luxury vehicles for various cabinet and state ministers.

The estimate includes Rs.70 million for a vehicle for Regional Development Minister, Rs.70 million for Justice Minister, Rs.70 million for two cars for Skills Development and Vocational Training Minister, Rs.98 million for two cars for Home Affairs Minister and a car for Deputy Minister, Rs.91 million for two cars for Telecommunications and Digital Infrastructure Minister and his Deputy, Rs.70 million for Petroleum Resources Development Minister and Deputy Minister, Rs.35 million for a car for Town Planning and Water Supply Minister, Rs.35 million for a car for Special Projects Minister , Rs.35 million for a car for Irrigation and Water Resources Management Minister, Rs.35 million for a car for Power and Energy Minister, Rs.35 million for a car for Upcountry New Villages, Infrastructure and Community Development Minister, Rs.56 million each to purchase cars for Megapolis and Western Province Development Deputy Minister and Tourism and Christian Affairs Deputy Minister, Rs.28 million for a car for Foreign Employment Deputy Minister, Rs.27.5 million for a car for Public Administration and Management Deputy Minister and Rs.28 million for a car for Housing and Construction Deputy Minister.

In addition Rs.327 million has been sought for the payment of lease and advances for the buildings to House the Regional Development Ministry.

If this is the Alpechchathawaya which was one of the main promises of Yahapalanaya for which more than 62 million people voted in the silent revolution on January 8 last year, then we say and most people would agree it is shameful and disgraceful. Maintaining these vehicles will cost the people hundreds of millions more in the years to come. Even at this late stage we urge the President and the Prime Minister to reconsider this wasteful expenditure at a time when millions of people are suffering to earn a living. The government needs to give priority to the resettlement of people who were affected in the floods or landslides last month and in the devastating explosions last Sunday at the Kosgama army camp.

Civic society leaders who played a big role in helping the new national government to come to office are complaining that there appears to be some politically-influenced go-slow in the investigation or prosecution of VIPs who allegedly plundered hundreds of millions of dollars during the previous regime. The civic action leaders say they believe there is some party political motive in this and there is reason to believe such motives are behind the wheeler deals for the allocation of super luxury vehicles for politicians while for other people the vehicle prices have been sent soaring with some 400 vehicles reported to be lying uncleared at Port.