---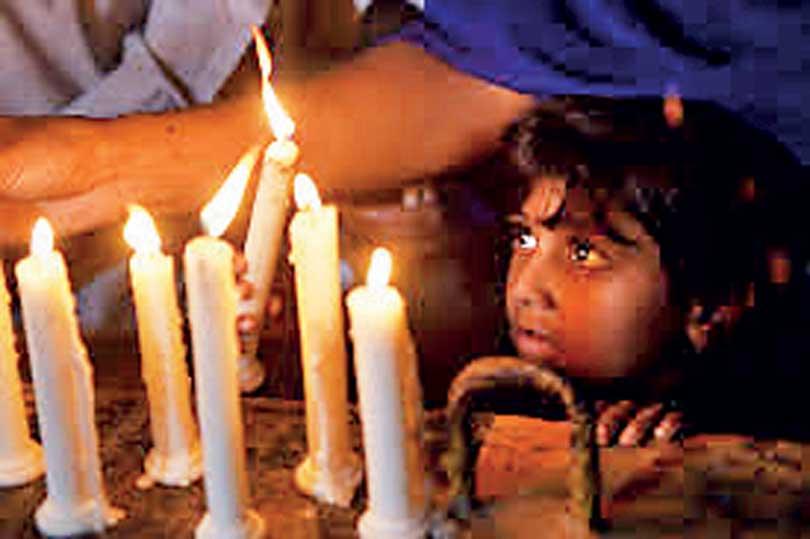 We wonder if even God can help our country now. Our island home was a beautiful paradise and its inhabitants were God-fearing. That was, in the time of the benevolent, respected leaders who TRULY LOVED this country and its people. They fought long and hard to gain independence and maintained the TRUE SPIRIT OF THAT INDEPENDENCE they fought so hard to gain. When did our beautiful island paradise turn into the MONSTROSITY IT IS TODAY? In 1947, the Ceylon Independence Act saw the light of day and the first election in the history of our island elected D.S. SENANAYAKE as the FIRST PRIME MINISTER – CEYLON GAINED ITS FREEDOM! Those were the halcyon days of our country when ministers were respected. In fact, THEY WERE GIVEN THE RESPECT THEY SO RIGHTLY DESERVED!
Unity in diversity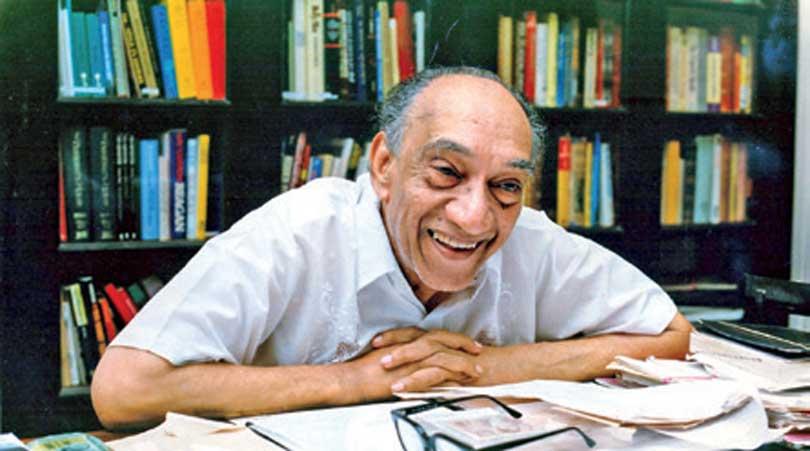 More importantly, the people of this country respected each other; neither caste, creed nor religion divided them. Is it any wonder then that the country was known as 'PARADISE'? In 1972, the new Republican Constitution came into being and Lanka was renamed SRI LANKA! BUT IT WAS IN 1978 WHEN THE POWERFUL EXECUTIVE PRESIDENCY WAS CREATED AND JRJ BECAME THE ALL-POWERFUL EXECUTIVE PRESIDENT THAT THE DEATH KNELL OF OUR COUNTRY AND ITS FREEDOM SOUNDED!
Easter Sunday terror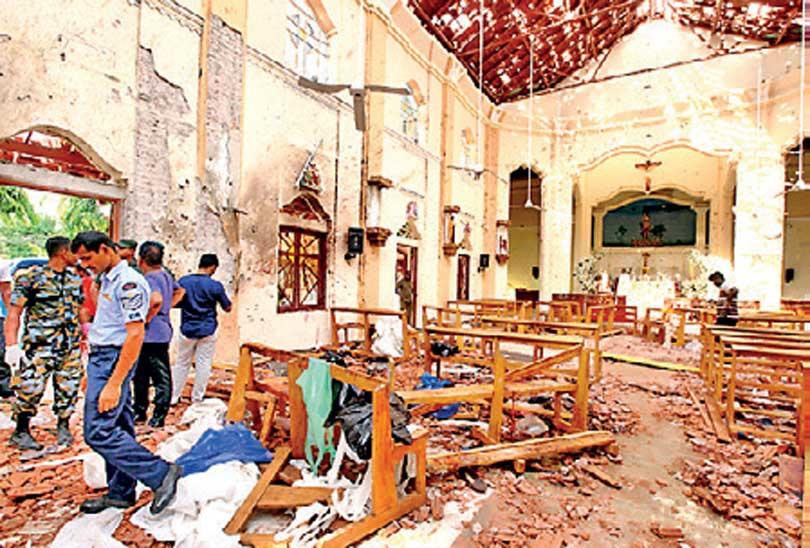 That was when CORRUPTION started; when the fight for power WAS RELENTLESS! 1983 SAW THE COUNTRY SPLINTERED, TORN APART WITH THE EELAM WAR! That despicable war, while claiming the lives of countless citizens and ministers alike, also caused division, separation and most of all hatred among our people! Mercifully, that war was brought to an end by the very able Sarath Fonseka and all Sri Lankans had the consolation of living in peace and harmony till BLACK EASTER SUNDAY THIS YEAR WHEN DEATH DESCENDED SIMULTANEOUSLY IN SIX PLACES KILLING HUNDREDS, WOUNDING HUNDREDS AND LEAVING CARNAGE AND DESTRUCTION EVERYWHERE! THE FEAR PSYCHOSIS THAT ENSUED STILL LINGERS IN THE HEARTS AND MINDS OF PEOPLE! CHURCHES ARE CLOSED, SCHOOLS ARE CLOSED, HOTELS STAND VACANT, SHOPS, BOUTIQUES AND EVEN SMALL VENDORS ARE WITHOUT BUSINESS! THERE IS APATHY, DISINTEREST AND A TANGIBLE FEAR THAT PERVADES AND HAS SETTLED LIKE A PALL OVER EVERYTHING AND EVERYONE!
Future looks bleak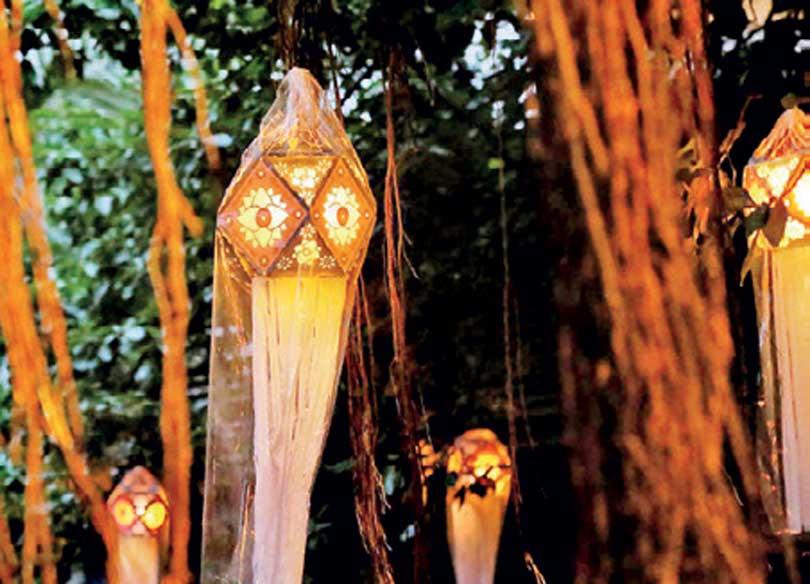 So, what does the future hold? It is indeed BLEAK, very bleak, no business anywhere, no religion, no education, no tourism, no business, no one is buying; there is a marked hesitancy, a reluctance to celebrate anything, to go anywhere, do anything joyous! Even the forthcoming Vesak for this predominantly Buddhist country is not going to be the joyful festival it usually is – with pandals, lanterns, dansals and the beautiful feeling of camaraderie it brings! More importantly, when the hotels, boutiques and other places are compelled to close, HOW MANY HUNDREDS ARE GOING TO BE JOBLESS AND IS THE GOVERNMENT PREPARED TO MEET SUCH A CONTINGENCY? INSTEAD OF LOOKING SQUARELY AT WHAT THE LOSS OF JOBS WOULD MEAN TO THE COUNTRY, THEY ARE LOOKING FOR RS. 190 MILLION TO BRING IN TWO BULLETPROOF VEHICLES FOR THE PRESIDENT AND THE NEWLY-APPOINTED DEFENCE SECRETARY! WHAT ARE THEY SO AFRAID OF? THEY PROCLAIM FROM THE ROOFTOPS THAT THE COUNTRY IS SAFE – WHY THE NEED FOR BULLETPROOF CARS AND INCREASE OF BODYGUARDS THEN? SELF, SELF, SELF, WHO CARES WHO DIES, AS LONG AS WE ARE SAFE; ALL THAT MATTERS IS ME, ME, ME AND MY SAFETY!

Government's contribution to Easter terror victims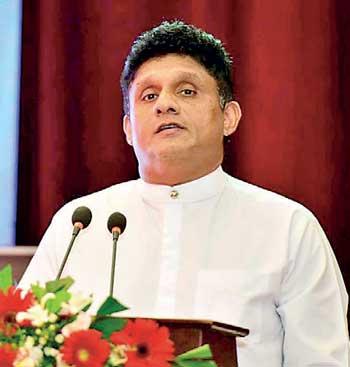 We are not constrained but NEED to ask what the government or any of the parliamentarians do for the families of the victims; for the survivors, some of whom may have lost their breadwinners; for the orphaned children; what did they do towards alleviating their suffering and ensuring they have some means of survival till they can come to terms with the shock of what they suffered, if such a thing is possible and they can crawl back on the road to basic survival again? WHAT DID THEY DO? APART FROM USING THE FORCES TO CLEAN UP THE CHURCHES THAT WERE BLASTED, WHAT MONETARY ASSISTANCE DID THE GOVERNMENT CONTRIBUTE? WE HAVE ONLY SEEN MINISTER SAJITH PREMADASA ACTIVELY INVOLVED! IN ALL FAIRNESS, WE HAVE ALSO SEEN MUSLIMS GIVING CASH DONATIONS TO CARDINAL MALCOLM RANJITH FOR THE SURVIVORS AND FAMILIES OF THE VICTIMS! THIS WHOLE GOD FORSAKEN LOT OF POLITICAL IMBECILES SHOULD HAVE RESIGNED WITHOUT LOOKING FOR BULLETPROOF CARS, BECAUSE THOSE BULLETPROOF CARS ARE CERTAINLY NOT GOING TO ENSURE ROUND THE CLOCK SAFETY FOR YOU HYPOCRITES! ONLY A CLEAN AND CLEAR CONSCIENCE CAN AND WILL!
Cardinal deserves Nobel Peace Prize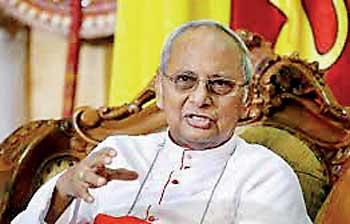 Cardinal Malcolm Ranjith is indeed most deserving of the Nobel Peace Prize; had it not been for his timely intervention in appealing for peace and exhorting Catholics not to retaliate but to forgive as Christ did, there would have been bloodshed! The Cardinal did not just appeal for clothing and other necessary utilities for the families of the victims; he personally visited them and also both churches that were blasted to determine the extent of the damage. On every occasion, he kept appealing for peace and calm and forgiveness. He never let his flock forget the all important component of forgiveness!
Not a single minister apologised to citizens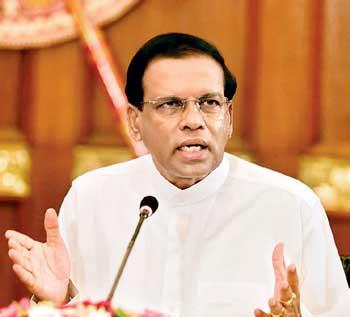 The Easter Sunday carnage has proved a haven for scam monsters like Mahendran, Jaliya Wickramasuriya, Udayangana and others of the same ilk who have been placed on the backburner, perhaps even conveniently – who knows? While it is not safe for our children to attend school, these monsters are having a ball, without the tentacles of the law curling around them and bringing them to justice. Just as he did before Easter Sunday, the President has conveniently taken off again leaving the country to face whatever it has to! Not a single minister has had the moral courage to come forward and apologise to the people of this country, to resign in the indescribable tragedy of what happened to the people. These are the mongrels who will shamelessly dare to ask for our vote! I found a splendid definition of 'STUPID' - IT SAYS "KNOWING THE TRUTH, SEEING THE TRUTH BUT STILL BELIEVING THE LIES." THIS 'STUPID' GOVERNMENT KNEW WHAT WAS GOING TO HAPPEN, LET IT HAPPEN AND NOW BELIEVE their OWN LIES; THAT they DIDN'T KNOW IT WAS GOING TO HAPPEN! THE WORST IS THAT IT THINKS PEOPLE ARE AS FOOLISH AS IT IS!