---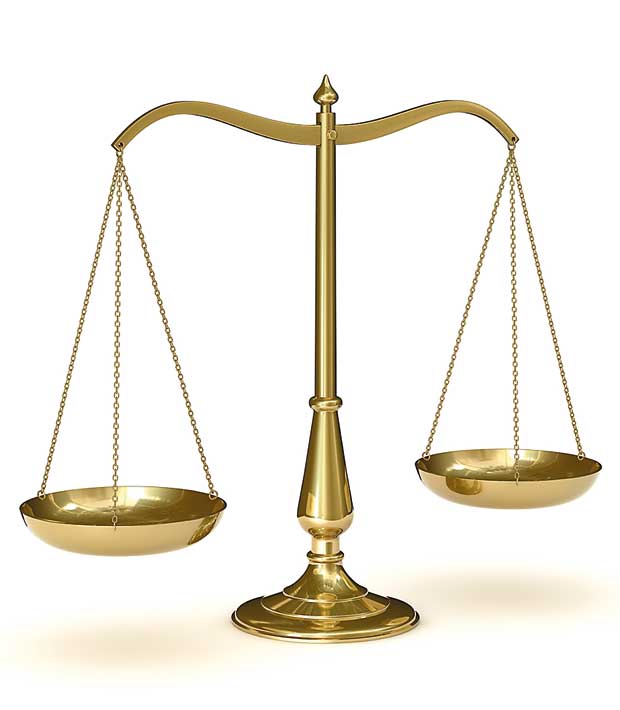 Though the Assistance to and Protection of Victims of Crime and Witnesses Act, No. 4 of 2015 was implemented last year, its performance has been limited. The Act aims to give effect to international standards through which rights of victims of crime and witnesses will be protected. The rights guaranteed by the Act include the rights to be treated with equality, fairness, privacy, to receive prompt and fair redress and to be protected from harm etc. However Activists point out that though it is legally operationalized, victims and witnesses did not appeal to it for protection due to the lack of awareness and faith in the system. They have also raised concern about its independence and accessibility which have barred people from reaping the benefits of the Act. Speaking to Daily Mirror the former Commissioner of the Human Rights Commission, Dr. Prathiba Mahanamahewa said that there was a backlog of morethan 900 000 cases pending before all courts in Sri Lanka, stressing that there were many witnesses and victims whose rights needed to be protected.

ACCESSIBILITY
Dr.Mahanamahewa noted that the protection mechanism should be accessible to everyone in the country. He pointed out that since the office was situated in Colombo people from other parts of the country did not have access.
"How many people in North and East, and the Southern part of Sri Lanka are aware of this law? If you go to a land case or a criminal case at the grassroots level, you realize that people are not aware. The main issue is that the head office is in Colombo. But there are people coming from Mullaitivu and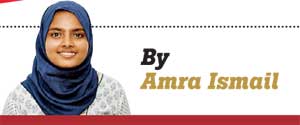 Kilinochchi to courts," he said.
He added that therefore a central office was insufficient, and akin to power devolution there should be a committee in every district. "There are 485 to 488 police stations in Sri Lanka. At least there should be a unit set up in each police station. Every District Court in Sri Lanka has a free legal aid commission which could support it," he said.
When asked as to why the introduction of the Act was essential when these rights could be protected through various provisions in the Constitution either directly or indirectly,Dr.Mahanamahewa noted that obtaining redress from the Constitution was time consuming. "The constitution has provided the basic fundamental rights. The 1985 Declaration of Basic Principles of Justice for Victims of Crime and Abuse of Power states that you cannot inconvenience victims. The International Covenant on Civil and Political Rights (ICCPR) also requires easy access.If it is a constitutional right there is a long procedure to follow and there is no monitoring mechanism. If it is a fundamental rights violation you can go to the Supreme Court, but you can't access remedies immediately. If the body established by the Act is an independent body, you can call the hotline immediately. So there is accessibility," he said.

NOT A PEOPLE FRIENDLY LEGISLATION
A National Authority for Victim and Witness Protection was set up to protect the rights of victims and witnesses, to inquire into complaints of any infringements and to provide assistance including compensation to victims etc. "The office did not have much financial resources. The first chairman resigned. There was another chairman appointed. There is a committee and an advisory committee, and they take policy decisions. But this is still not a people friendly legislation. It has not gone to the grassroots level," charged Dr.Mahanamahewa.

INDEPENDENCE
The Act provides for the board of management of the authority to comprise experts in criminology, the criminal justice system, human rights, medicine, and seven other ex-officio members who are representatives of the Ministry of Justice, Police Department, Ministry of Women's Affairs, nominees of the Inspector General of Police(IGP) and the Attorney General. Further there are provisions to establish a Division for Assisting and Protecting Victims of Crime and Witnesses under the police. This was set up in November last year.
When asked about how a case involving a police officer as an accused would be dealt with Dr.Mahanamahewasaid, "When the accused becomes a policeman the police can't do anything. To be frank in most cases the accused persons are policemen. The victims and witnesses are innocent public. Therefore the board should be independent of them," he remarked.
Dr.Mahanamahewa charged that appointing even a retired DIG was ineffective as they could be biased. "This legislation comes under the Ministry of Justice. Ministers' friends are appointed. Even retired senior DIGs can be biased. Police is in charge of investigation, but they can indirectly harass. Do you think justice can be delivered in this manner?" he quizzed adding that retired High Court judges and Magistrates could be appointed instead.

THE NEED FOR THE LEGISLATION
This Act was a response to the call by the United Nations and various human rights organizations to introduce legislation to protect the rights of victims and witnesses, who were hesitant to give evidence before a court of law due to fear of reprisals. The Bill was introduced to Parliament in line with the recommendation of the Lessons Learnt and Reconciliation Commission(LLRC).
"For a longtime victims and witnesses were not looked after. If you take any land, rape or criminal case, witnesses are afraid to give evidence. When you give evidence in a Court of Law, practically speaking,the police and the judges cannot protect everyone. Therefore there must be a mechanism. At least their rights should be recognized," said Dr.Mahanamahewa.
He emphasized that in his career as a lawyer in most instances when magistrates called for witnesses no one appeared, because of the fear of becoming victims afterwards. "A witness' testimony is extremely important when imposing the penalty," he stressed.

RECOMMENDATIONS
Suggesting proposals to make the Act more effective he said that there should be a database to examine who threatened witnesses and victims "We need to have a database of the numbers of witnesses and victims, and see from whom the threat is coming. It could be from members of the underworld, drug dealers and rapists. Courts can assist in this as they have the information," he said.
He said that in countries like Australia there was an effective protection mechanism as there was a 24 hour hotline which directed the caller to the required institution. However, he pointed out that in Sri Lanka technology was still at its infancy and that there was no such connection between the Attorney Generals Department, Police Department and the three forces. "We have to set up the technology infrastructure needed," he stressed.
"The identity of those who ask information about a missing person should not be revealed. So you can set up an email system or a digital system," he pointed out emphasizing how the objectives of the RTI Act and the OMP Act could be met with the Victims and Witnesses Protection Act.
"The Act provides for the policy framework, to set up institutions. But setting up institutions is not enough. This has to be communicated to the public. The general public is afraid because they don't believe in the state sector. This is why it should be like an independent commission. Then there will be a build up of trust as well," he said highlighting the lack of its awareness in the society.
"If any person (be a victim or a witness) is given protection, it has to come under police. If policemen are perpetrators how are we going to set it up?" he argued suggesting that at least civil defence forces should take part.
When asked if the Act should be amended to facilitate his recommendations he said that there should be changes made to the mechanisms and appointments. He asserted that the Government was not genuinely interested in implementing the Act, as they needed to protect certain perpetrators. "They bring this up to please the UN Human Rights Council and to get advantages such as the GSP+," he said.
He further pointed out that there were several recommendations proposed in the international arena which Sri Lanka was yet to consider. "The body responsible for formulating the protection programme should be clearly defined. The bodies responsible to implement this programme, and the qualification of the members of the protection division should be defined as well. The international community has also recommended making the protection division independent and autonomous," he said.

THE SOUTH AFRICAN MODEL
Dr. Mahanamahewa charged that to date no witnesses and victims have been protected by the Act. "The Act contains the provisions, but in reality there are practical and administrative issues. You have to get the South African model and train people according to it. They had a Truth and Reconciliation Commission and people who came and gave evidence were pardoned. So they were protected. Why can't we go for an open system like this?"