---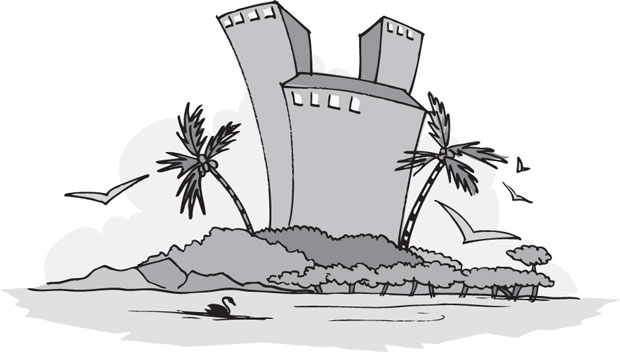 Yesterday was World Wetlands Day and Sri Lanka, as we celebrate Independence, needs to give priority to this issue with this year's theme being Wetlands for a Sustainable Urban Future.

World Wetlands Day is celebrated every year on February 2 - marking the date of the adoption of the Convention on Wetlands in 1971, in the Iranian City of Ramsar on the shores of the Caspian Sea.
Since 1997, the Ramsar Secretariat has provided outreach materials to help raise public awareness about the importance and value of wetlands.

The Secretariat says wetlands need to be seen as prized land, not as wasteland. Half of humanity, about 4 billion people, live in urban areas today.

By 2050 that proportion will reach 66% as people move to cities in search of jobs and a vibrant social life. Cities account for around 80% of global economic output. As cities expand and demand for land increases, the tendency is to encroach on wetlands. They are degraded, filled in and built upon, yet, when left intact or restored, urban wetlands make cities liveable, the Secretariat says.

Wetlands act as giant sponges that absorb flood waters. Rivers, ponds, lakes and marshes soak up and store heavy rainfall. In coastal cities, salt marshes and mangroves work as a buffer against storm surges. It is also known that groundwater aquifers – a body of permeable rock, which can contain or transmit groundwater- rainwater and rivers, are the source of almost all drinking water. Wetlands filter the water that seeps into aquifers, helping to replenish this important water source. Protecting rivers and limiting harmful run-off also help safeguard the water supply.

According to research done by the Secretariat, the silt-rich soil and abundant plants in wetlands, function as water filters, which absorb some harmful toxins, agricultural pesticides and industrial waste.

Urban wetlands also help treat sewage from households. Wetlands also improve air quality. They radiate moist air thanks to their high water levels and lush plant life. This naturally cools the air in the local surroundings- a relief both in tropical cities and in extremely dry climates.

When preserved as green spaces in cities, wetlands offer residents a space for recreation and access to the diversity of plant and animal life. Studies confirm that interacting with nature reduces stress and improves our health.

Experts say many types of fish spawn and breed in wetlands, making them popular fishing grounds. Wetlands provide reeds and grasses for weaving, medicinal plants and fruits-all valuable goods for local residents. Wetlands also attract tourism, another important source of jobs.

In Sri Lanka, especially people who are not eco–friendly and are not so concerned about the catastrophe of global warming or climate change, do not even know what urban wetlands are.
They are land areas that are flooded with water, either seasonally or permanently. Urban wetlands are found in and around cities or their suburbs. They include rivers and their floodplains, lakes, swamps and coastal variants such as salt marshes, mangroves and coral reefs. Many of us also may not have known that the first cities sprung up in the wetland floodplains of the Tigris and Euphrates Rivers. On these fertile plains, early settlers could practise agriculture, access water and transport their goods.
In Sri Lanka and most other countries, urban planners and decision-makers face a practical dilemma: How to meet the increasing demand for land in cities, while still preserving the natural environment. Urban wetlands play a vital role in making cities safe, resilient and sustainable-the aims of Sustainable Development Goals (SDG 11).

Wetlands averted hundreds of millions of property damage following severe hurricanes and damaging floods that hit the Caribbean, the US, Bangladesh and Nepal last year. Now, most cities – and we hope Colombo and other Sri Lankan cities also – have recognised the vital role of urban wetlands.