---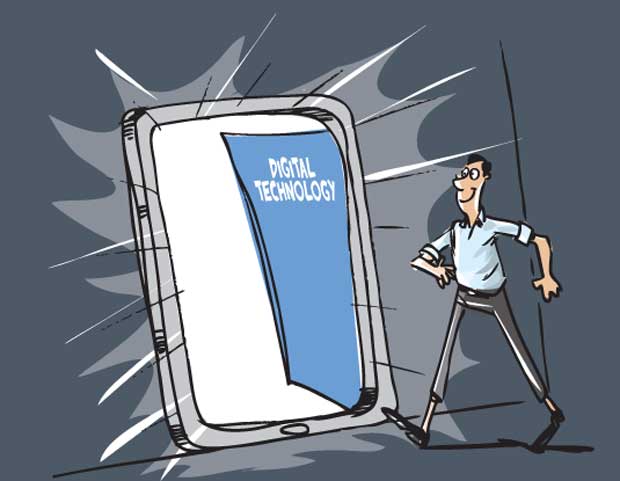 The National Youth Convention last week and the Sri Lanka Freedom Party's Youth Conference on Sunday, April 2 are good signs that the National Government is moving in the direction of the digital technology era and wishes to produce smart youth for the future.
Similar to smart phones and smart technology, we need smart youth who will be creative, innovative, enterprising and committed to the principles of hard and honest work. In addition to these talents, they need to be educated and enlightened to go beyond selfishness, self–centredness, greed or other vices and work for the common good with goodwill. To reach this vision and goals they also need to be committed to bring about inter-racial and inter-religious unity in diversity through dialogue and connectivity.
At both youth conventions the emphasis was on two vital areas -education and employment. Thankfully the National Government has finalised plans for structural and attitudinal changes in these two areas, but much will depend on how well and wisely these plans are implemented. According to Prime Minister Ranil Wickremesinghe and Education Minister Akila Viraj Kariyawasam, the education process is to undergo a revolutionary transformation with the emphasis being on producing good citizens who would be able to do good jobs without only passing examinations or getting certificates.

As a first step the highly competitive and perhaps even highly over-rated Grade V scholarship examination is likely to be scrapped. Most analysts believe this examination has more faults and failings than plus marks.
A competitive society's false values, pushes most parents to send their children for tuition class after tuition class. To a large extent this tuition business has also become a racket with some teachers not completing the syllabus in the classroom and thus forcing the children to come for tuition sometimes till nightfall. As a result most children lose their playtime and other values of childhood, causing health and attitudinal problems later in life.
The Government says that as an alternative to the Grade V scholarship scramble to go to a better school, it has a long-term plan to improve some 10,000 schools, so that most parents would realise that the nearest school is the best school.
Here again there may be problems relating to commitment and implementation. Even last week a village school roof collapsed, injuring more than 20 children. Therefore we hope the Ministers and MPs, Local Council Members and officials will co-operate fully in this mission for a smart generation.

Regarding employment, the Government says it wants to provide productive and well-paid jobs to youth mainly in rural areas. Being able to do a skilled job in their home areas would be a major incentive for rural youth. It will save time, money and resources, while giving them more time to be with their families. Here again we hope the implementation process will be taken beyond party politics so that the youth would be encouraged to work with commitment for the country and not for personal or party gain.
The youth need to be made aware that this country, blessed with so many natural resources, has given so much to them, and now they need to give something back to the country. The youth need to be encouraged to often speak to their conscience and 'ask not what your country has done for you but what you have done for your country.'
If some 10,000 schools are upgraded in the next two or three years and creative smart jobs are given to at least half a million youth, mainly in the rural areas, then Sri Lanka will be well on its way towards achieving most of our sustainable development goals. With a new constitution also, we hope it will be a new chapter for a happy and healthy Sri Lanka.