---
Recent arrests in the country: what do you think?
The Yahapalanaya government came to power with a promise to apprehend those involved in corruption, thuggery and murder. But later a public outcry developed when no one was arrested or charged with any offences for a considerable period. Now that a series of arrests had been made in the name of Yahapalanaya what do citizen
have to say? Following are the comments which were sent to us by our readers on
www..lk and facebook.com/or online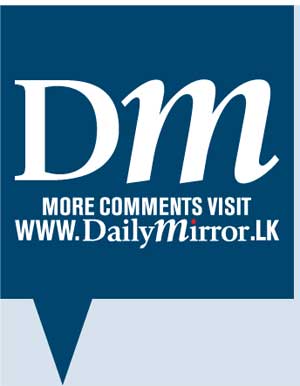 Hari -; law should be equal to all citizens

Sewandi- Recent arrests are I BELIEVE GOOD FOR THE COUNTRY.

Vin - arresting to suspects with evidence is correct and good

Prem - I appreciate government move to arrest those who is suspected for any kind of crime .

TRUE MAN - ARRESTING IS NOT DONE WITHOUT ANY INVESTIGATIONS OR INQUIRES SO ITS LEGAL . ITS GOT LATE BECAUSE OF THOROUGH INQUIRES. AT LAST THE VOTERS ARE GLAD TO FIND OUT THEIR WISH GOT MATERIALISED.

Zaffreen - It is a good move towards reconciliation and long live the present government

Wewala - I am struggling to understand, Political Revenge or punishment for crimes. Most defeated candidates and accused of corruption are in the cabinet.

common people - Arrest for any offence is LEGAL, FAIR,

Ranil Wijeyesekera - Money is used for party politics now. The favored go on scholarship. These incidents must be stopped happening at present first.

Law - Favoured also get help in examination halls

Premalal - And tried to get into the national cricket team.

Lokka - Arrest is an act of the executive. Detention, on the other hand, is a judicial act. If the arrest was illegal the judiciary must intervene to protect the rights of the aggrieved party. Also, arrest and detention only mean that there is a reasonable suspicion against the arrested person. Whether the person is guilty of an offense needs to be proved beyond reasonable doubt in a court of law on the basis of credible evidence. Until this is done the suspected must be presumed to be innocent.

Azath - Culprit should be punished if proven with whatever the existing law irrespective of his or her alienation to any color, cast, race or party. arrests and detension are precursors, if illegal should be challanged in the court of law. I think so far arrests appear to be in line with reasonable doubt.

Perin - LAW IS BLIND AND SHOULD BE APPLIED TO ALL IRRESPECTIVE OF CONNECTIONS.

Yhapatha - Justice should not only be done but appear to be done.In this case it appears to be done.Well done Yahapalanaya

Mason - They all will be released, and never be punished. This is just to hoodwink the people.

Siraj Cader - Justice should be meted out to those guilty. No preferential treatment to be given to anyone., Irrespective of who they were and what they were, really it does not matter as they together have committed crime. No ordinary citizen will be pardoned set free if found guilty of the same charge. Hence they should be given the punishment they deserve. NO ONE is above the law.

Paths - Those arested for bribery

jolly bird - RECENT ARREST WILL DEFINITELY REVEAL THE DARK SIDE OF THE PREVIOUS REGIME. IT WILL ALSO SEND SHOCK WAVES TO THE NATION .THANKS TO YAHAPALANA

usoof - it is merely deterrent . Good for future

Perumal - The Buddhist monks wearing saffron robes are held in the highest respect by all Sri Lankan's, because it is believed that they follow the noble path to Nibbana and advise the laymen to conduct their affairs according to Buddhist tenets. But however, some monks misuse and abuse the respect given to them because of their saffron robes. If the leaders in the Buddhist Order are unable to discipline them , then they should be disciplined according to the law of the country.

Gobba - Arrest and Jail. No Bail, No Prison Hospital No Special Rules and Privileges.

Gobba - Investigate the special treatment that is said to have been meted out to Gnanasara in the Prison hospital with above of 100 people visiting him each day including the Prison Commissioner General! Is this what the Yahapalanaya calls Law and Order?

Joe rajah - There should be public execution for crime commuted poorest of the poor

arsg1945 - No wrong doer should be spared, They have to suffer the consequences, for their acts and law has to take its own path without any influence , Justice has to prevail in this country, we need to help to restore it to the right place

Katie - A very Good step - finally the corrupt are brought to book through the PROPER CHANNELS. Many more to come, citizens should be patient because the law cannot be taken over by citizens instead let the authorities go through proper investigation as done until now. Finally something good is coming out of all the investigations. Many more even in the present government will be exposed, so dear citizens have patience because all those guilty of corruption, fraud, money laundering, murder etc will be brought to book.

Sajjad - It is really good to see something better than what we saw in Mahinda Chintana. But the saddest part is that, nowadays these legal actions are widened and fingered only among major crimes. In my point of view, both major and minor are very important. Why not a pack of minor is equal to a major? I dont see any changes in little activities I see in my day to day life all my way from Mahinda Chinthana to Yahapalanaya today. As a loving citizen of mother Srilanka, all what I want is to give each and every individual a liitle fear before involving in any illegal activities. Sharing one from my list, I still see thugs who takes laws into their own hands uttering the brown uniforms are theirs. Correction of these types of rascals are very important to uplift the status of our country. Who is going to do this? And when? Or is it a rule to carry this shame from one to another government?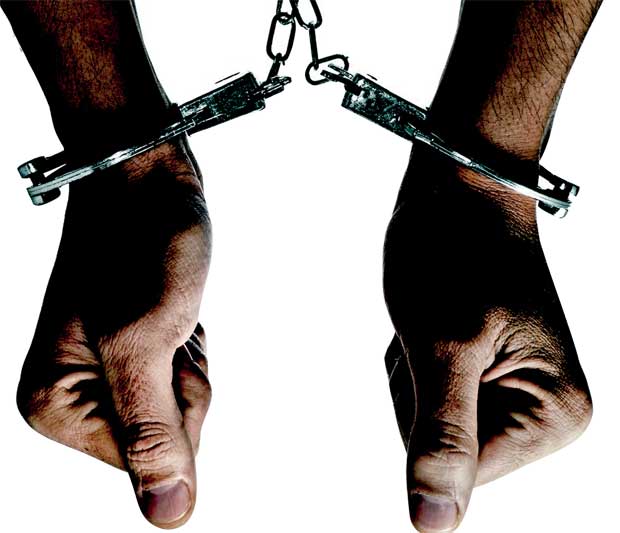 Gulkreet Raj - They are keeping their promises. How come thieves and wrong doers are outside? When you don't arrest them people blame this government for lying.... When they arrest they say it's political revenge. Political revenge is arresting the war hero the day after the election and jailing him [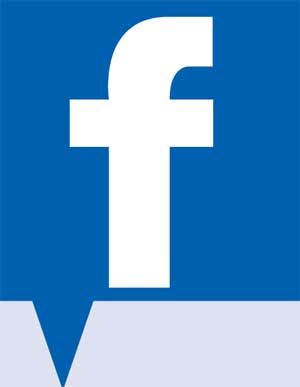 a war hero] wearing shorts and holding an aluminum plate.

Farlin Farook - You need the freedom to publish this post and I hope Yahapalana has given enough freedom to our nation to speak up. And it's pretty nice to see the corruption getting corrected. The rate of bribery has fallen; the haters are gonna hate but this is something everyone needs to agree with.

Chris Kumaranatunge - Unjust and unfair to say the least; change takes time; maybe even a couple of terms.We may have reasons to bring a regime down but when we succeed we need to forget the past and start afresh because these cases are not the only ones in our history of independence. People elect governments not to satisfy a section of the population or a minority. Their performance should be flexible and well balanced and their path flawless if their effort is to see light in this life. Yahapalanaya isn't eternal and can never be achieved by one or two acts. We should be mindful that nothing is permanent; so expect change.

Chaminda Rajapaksa - We simply cannot develop if crimes go unpunished. We have to re-establish the rule of law after the previous regime's destruction of judicial independence and corruption. However it has to be done with utmost neutrality and without political bias. The current regime cannot do so as it relies on the support of many from the previous regime. The recent arrests stink of political vendetta and bias. If you can't do it right then don't do it at all.

Oswin Pieris - For a while after independence, we had people of repute representing the masses in Parliament. Sadly, as time went by the character of people being sent to Parliament saw a strong decline. Corruption, thuggery, self interest took pride of place. The services were corrupt and had to play second fiddle to corrupt leaders. Enough is enough. It is time to eradicate corruption from politics in Sri Lanka. Let the guilty be hounded, prosecuted and jailed leaving clean politicians in power. Whether in power or outside it, they must be investigated and prosecuted. A just and free society for Sri Lanka is what all citizens need.

Pri Cooray - Great Work Yahaplanaya. You need to bring all the culprits to justice. However justice should be for everyone. Not only the previous regime's corruption and wrong doings; current wrong doings too should be investigated by the FCID.

Adheesha Dharmakeerthi - How about arresting ARJUN MAHENDRAN and then talking? Cause promise makers themselves are the filthiest. BUT, the government is all silent about them. Arresting is only a tool used to TAKE REVENGE on the previous government..

Prasanna Kumaresan - What is there to say in this? The rule of law must be upheld at all times. We are not a barbaric state where we can commit a crime and go free. It is true that Sri Lanka was a barbaric state until January 2015, but things have changed since then. The PM's initiative to setup the FCID has been a blessing in disguise and it has acted as a catalyst to the transformation of law and order that was bound to happen when a barbaric regime is overthrown. The opinion of a few corrupt politicos of the previous government (maybe ably supported by a few corrupt ministers in the current government) on this change has been bitter. But that doesn't mean it is the mass public opinion. The FCID should continue and the PM and Pesident must increase its powers.

Adventure club Jamaica - The corrupt have to be punished. It does not matter who they are. I think Yahapalanaya is right in arresting those corrupt. But not only to arrest them but see that they go to jail too. China punish them by shooting in public; I think we need to bring those laws ...

Mohamed Muheez - The Yahapalanaya govt. promised the public to arrest all wrongdoers when they came into the power. This took some time, but the delay was to collect evidence against the criminals. Already a series of arrests have been made and some more are to come. The people who are standing against these arrests are really illogical, because when a government makes a decision to arrest a criminal they would never ever do it without evidence.
Thank you.