---


s it safe for our children to watch films? Are they unfairly exposed to commercial influences under the guise of creativity and entertainment?
The answer to both questions, unfortunately, would be a very big yes. It is a well-known and well documented issue everywhere in the world that children are unfairly and unreasonably exposed to promotional material while their parents are deceived to believe that no harm is done. Let alone no harm, most parents would not even think of the possibility of being exposed itself, as the technology used to do this is so subtle and advanced.
The impact of watching TV and other electronic media itself causes concern due to the mere amount of time wasted. Add to that the "brainwashing" which takes place as a result and you have a doubly disastrous situation. I read that there is a recent discussion going on this topic and thought of adding few remarks to it. Below I wish to talk in brief about the concept of product-placement in relation to alcohol and tobacco, the current evidence and the criticism as well as the industry influence in manipulation of the same. Recommendations and the guidelines are issued by institutions and authorities of public health in some countries.
With the introduction of the new laws and regulations governing alcohol and tobacco advertisements,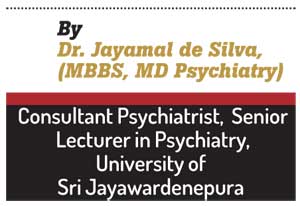 the presence of non-advertised-promotion of these have increased everywhere in the world. One of the most frequently used techniques by the marketers of such products is what we call 'product placement'.
Product placement is the manoeuvre by which a product is introduced to the consumers and potential markets by placing in films, tele-drama, stage drama, novels, radio broadcasts and even news items. The use of product placement is considered a very powerful method of marketing.
The closest history to product placement that I can recall is soap operas and now it is based on a sound marketing theory.
Initially meant to introduce soap and detergent products to their viewers and listeners who were predominantly female at the time (bbc.com/news/magazine-17820571). With the realisation of power of product placement (now product integration), a whole range of consumables appeared in telecasted and broadcasted media. For example, fast foods and tobacco are commonly depicted in favourable light in most television productions. In case of 'soap operas', marketing literature informs us that the 'consumption imagery' is a powerful phenomenon, which is used in non advertised promoting of any product. ("Product placement in the US and New Zealand television soap operas: An exp' by Simon J. Pervan and Brett AS Martin," n.d).

It has to be the same with alcohol and tobacco as well.
World Health Organisation (WHO) and the public health authorities around the world have recognised the extremely unhealthy environment created by the mass media when it comes to children and issued guidelines and set rules and regulations in order to minimise the impact. This had to be done as there was growing body of evidence of damage to health in the younger generations. A clearly undisputed example is fast food and obesity which is linked to watching TV which carries a heavy load of promotional material. As a result, WHO called for a ban on tobacco and alcohol advertising in mass media and most governments enacted it. We are fortunate to have such laws enacted via the National Authority on Tobacco and Alcohol act. ("WHO | Ban tobacco advertising to protect young people," n.d.).
Similar laws are available throughout the world and one example is stated below. The state government of Victoria, Australia has clearly stated its position with regard to exposure of underage children to alcohol promotional material. This had to be carried out as it was obvious that the self-imposed regulations by the alcohol industry were either too lenient or never kept. Hence the authorities themselves were compelled to formulate rules and regulations in order to protect the children from undue influences of the industry. Mind you, this is a country which boats tourism depended on the Wine industry as well.
"Or show how one can get away with a nasty act like bullying a woman if one is under the influence of alcohol or at least pretend to be so. The whole world of pretense built into and promoted in alcohol culture could be brought to light with much profit to the society by paying a little attention to details. "

In Victoria, according to principle 12 of the guidelines on advertising, it is a punishable offence to encourage underage drinking. Hence the principle and the example is as given below.
"The advertising or promotion of liquor must not encourage underage drinking; Using characters, imagery, designs, motifs, interactive games, merchandise or media that are likely to appeal to minors." (http://www.vcglr.vic.gov.au/home/liquor/standard+licence+obligations/responsible+ alcohol+advertising+and+promotions/) This includes the depiction of alcohol scenes in films, cartoons and comics, I suppose.
Ads have effects; otherwise the industry will not spend billions of dollars and rupees on that. There is scientific evidence to prove that. Drinking goes up with ads as well as smoking. Initiations increase. Attitudes change towards drinking or smoking. And the children take up drinking and smoking at a younger age when they are exposed to these ads. It is pathetic.
The evidence should be weighed against the culture and the context in which it is produced. Most will try to compare the increase of drinking in the short term or to compare the number of adults who drink in scenes compared to the proportion of general public. In the West where most evidence is produced, the average man consumes alcohol, as ninety percent of men and women in these countries do; Whereas it is the other-way round in Sri Lanka.
The impact of media portrayal would be exponentially damaging to our culture and society as we lack intrinsic controls which are there in some other cultures. The effect of celebrities drinking and famous cartoon characters smoking were found to be effective in promoting alcohol and tobacco among the young. The effect of the presence of alcohol and tobacco scenes in mass media would negate the possibility of effective control in an experimental setting making it difficult to draw conclusions from most controlled studies. If you want to show alcohol in films, well show the actual effects. Address the domestic violence which takes place in relation to alcohol, not because alcohol changes our mental state, but as the community attaches impunity to such acts when carried out under the influence of alcohol and pretended memory loss. The shame factor is also taken away.
Or show how one can get away with a nasty act like bullying a woman if one is under the influence of alcohol or at least pretending to be so. The whole world of pretence built into and promoted in alcohol culture could be brought to light with much profit to society by paying a little attention to details.
There is enough and more scientific evidence out there to guide us when deciding on what is harmful or not. And there are enough recommendations put out by the relevant authorities to direct us on deciding the use of media when the health of the whole future generation is at stake. Individual preferences of anyone, whoever she or he is, should not take precedence over deciding in such grave instances. It would be the responsibility of all of us, both the consumers as well as producers of entertainment and the authorities, who decide on these to keep in mind that the obligation we bear today towards holding the responsibility of protecting our children from unhealthy forces is non-negotiable.