---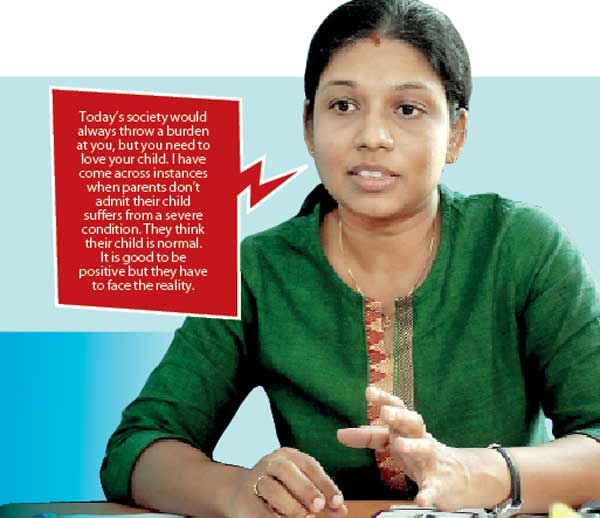 About cerebral palsy


Cerebral palsy is any one of a number of neurological disorders that appear in infancy or early childhood and permanently affect body movement and muscle coordination which don't become intense with time. It is caused by abnormalities in parts of the brain that control muscle movements. The majority of children with cerebral palsy are born with it, although it may not be detected until months or years later. The early signs of cerebral palsy usually appear before a child reaches 3 years of age.
Risk factors
Premature birth
Certain infections during pregnancy such as toxoplasmosis or rubella
Exposure to methyl mercury during pregnancy
A breech delivery
Head trauma during the first years of life
Lack of oxygen
Poor blood flow to brain
Three types of cerebral palsy are commonly identified:
Spastic cerebral palsy — causes stiffness and movement difficulties
Athetoid cerebral palsy — leads to involuntary and uncontrolled movements
Ataxic cerebral palsy — causes a problem with balance and depth perception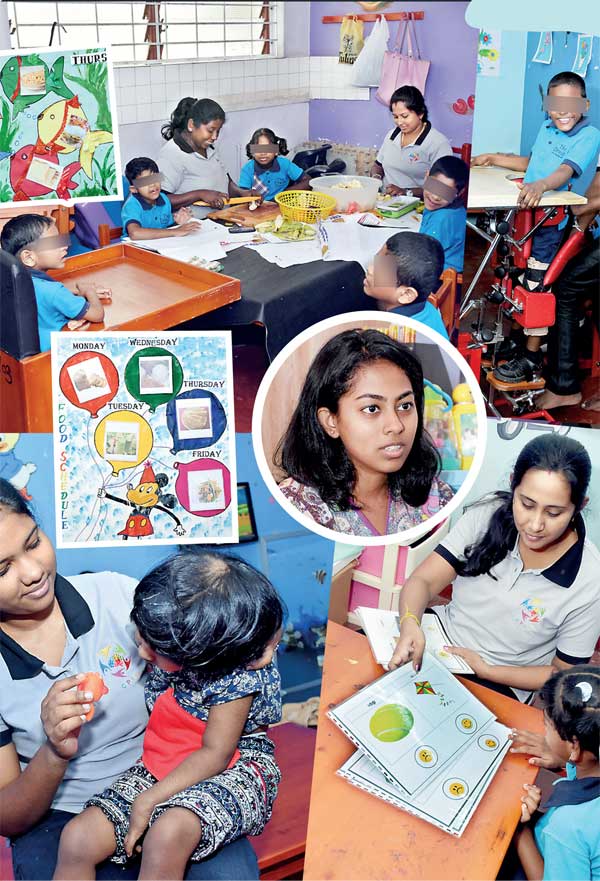 Living a good life is not a bed of roses. During the birth process, infants would have to fight certain complications to see light in this world, making it a difficult process for the parents as well.

Conditions such as Down's syndrome, autism, cerebral palsy and Attention-Deficit Hyperactive Disorder (ADHD) are well-known genetic conditions that are found in children. Cerebral palsy is a condition that would keep one confined to a wheelchair all his life amidst many other complications.

In Sri Lanka there are many children who are diagnosed with this condition. 'The Dream' Centre for children with cerebral palsy is the resource centre of Cerebral Palsy Lanka Foundation (CPLF) which started with the aim to provide special education and therapy including Physiotherapy, Speech and Occupational therapy for children with Cerebral Palsy in Sri Lanka. Speaking to the Dailymirror , Ms. Dilani Gopi, Team leader and Director-centres, shared her views on the activities conducted at the school, stigmatisation, efforts put forth by the teachers and a message to society. She shared the following with us:

Why did you want to take this initiative?
I started this on October 6, 2011, and the main reason to initiate this centre is because I too have a son with cerebral palsy. So until 4-5 years I couldn't find a proper school for him. He is a child with special needs and also he cannot walk because children with cerebral palsy are succumbed to the wheelchair. I didn't want to keep him at home any more. After seven years he went to a school with children with special needs. By then I was wondering why shouldn't I start up a school for the children with special needs. With the support of my husband, we initiated this with our own funds and gradually developed it and opened up two more centres in Moratuwa and Battaramulla which have 60 and 5 children respectively.

Is this the first of its kind in Sri Lanka?
Yes, currently we have 30 children here and many parents are finding it easy to send their child to school and pick them after work. We function from 8 .00 am to12.00 noon, and during that time they are given therapy, a good dietary schedule and are well-looked after. But again some children with cerebral palsy are enrolled to schools along with children with special needs. It doesn't matter because all children with cerebral palsy are not the same.

What activities do they get to do while at school?
They have three normal classrooms that have three different components. They have a separate classroom to train their sensory coordination. Here they get to stimulate all types of senses, do physiotherapy, attend a speech therapy class etc. We even have a dietary schedule for the week because sometimes since parents are not aware of the child's condition they would give them the same food over and over again. So for example, for Monday they have to bring cereal, Tuesday grams and so on. They have a picture time table and they have the freedom to change the subject if they wish. Therefore if the time table has maths and the child wants to do languages then he/she can change the card on the time table and do languages. In addition to that they are given regular exercises; they have time allocated to watch TV and to play. Then we have a Montessori group that works according to a normal time table. They sit and work in addition to the physiotherapy sessions. If they do only one thing then their body gets exhausted. Therefore they do different things at different times. In addition to that they have an art exhibition, a Christmas party and even a concert in order to show that they too are a part of this society and they too have the abilities like any other child.

They also require special equipment to adjust their body to walk etc. Do they get a routine schedule for these as well?
Yes, we have standing frames, tilted beds, special chairs, swings etc., that are used during different therapy sessions. They are normally trained in one for a long time till they get adjusted to that posture and then they move to the next. Their progress is always monitored.

Parents may sometimes find it difficult to give their fullest attention to children diagnosed with cerebral palsy. What message do you have to give them?
Today's society would always throw a burden at you, but you need to love your child. I have come across instances when parents don't admit their child suffers from a severe condition. They think their child is normal. It is good to be positive but they have to face the reality.

In Sri Lanka there are many children diagnosed with cerebral palsy but do not have a proper education. How do you see the lack of awareness?
There are approximately 40,000 children diagnosed with cerebral palsy. We have initiated a project named the '1000 wheelchair project' where we have identified 10 districts and will distribute wheelchairs for children diagnosed with cerebral palsy. These children need to be independent, and therefore we need to train them on using wheelchairs etc. They are missing a lot of things in life but what we always try to do is allow them to enjoy with whatever they have.

How can their condition be controlled?
Early intervention is recommended and parents should also be active in trying to find them a school and give them the necessary training. Sometimes parents don't send them to school and keep them at home. However when they are exposed to society, people find them to be different from normal people. This however stigmatises their situation even more.

What is the support rendered by the teachers and the therapists?
They are doing a wonderful job here. The progress of the children is based entirely on their efforts and dedication. Sometimes they come for their internships and the basic requirement for them is a Bachelors degree. We need trained specialised teachers to interact with them. Currently we have seven teachers, two physiotherapists and one speech therapist working with us.

What would you like to tell our society?
Society needs to give them a chance. We shouldn't make them feel different. They have a lot of difficulties and we should always be with them. They have something in them that makes them special. Therefore we have to identify their potential and train them accordingly. The condition varies with the extent of the brain damage and sometimes they will have blurred vision, mild autism and other complications. Therefore we always have to identify their abilities and talents and encourage them to do better.