---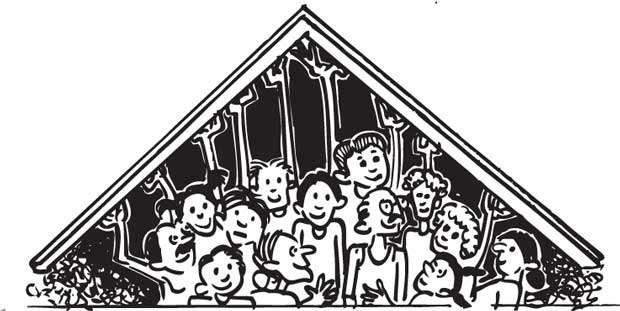 Today is the United Nations International Day of Cooperatives, and the oncoming year's theme is "sustainable societies through cooperation." In a statement, the UN says that at a time when income inequality is rising around the world, it is good to be reminded that solutions to inequality do exist. The cooperative model is foremost among these solutions, since it contains aspects of sustainable development at its core and is based on ethical values and principles.

According to the UN, the world's cooperative movements will today celebrate the event and show how, thanks to their values, principles and governance structures, cooperatives have sustainability and resilience at the core, with concern for community as the seventh of their goals. By their nature, cooperatives play a triple role -- as economic actors they create opportunities for jobs, livelihoods and income generation; as people-centred enterprises with social goals they contribute to social equity and justice; as democratic institutions, they are controlled by their members, playing a leading role in society and local communities.
The UN Department of Economic and Social Affairs (UNDESA) in a statement says, the theme "sustainable societies through cooperation" was chosen by cooperators from around the world so that local and global policymakers could learn how cooperatives contribute to more sustainable and resilient societies and work towards including cooperatives in policy processes related to sustainability issues. It says, cooperatives have sustainability in their DNA.

The 2018 IDC theme is aligned with that of the 2018 High-level Political Forum for Sustainable Development (HLPF): "Transformation towards sustainable and resilient societies." During the HLPF this month, UN member States will review progress towards achieving the following Sustainable Development Goals: Number 6 - clean water and sanitation; 7 - clean and affordable energy; 11 - sustainable cities and communities; 12 - responsible consumption and production; and 15 - life on land.

The UN says cooperatives have two centuries' experience building sustainable and resilient societies. Agricultural cooperatives work to maintain the longevity of the land where they grow crops through sustainable farming practices. Consumer cooperatives support sustainable sourcing for their products and educate consumers about responsible consumption. Housing cooperatives help ensure safe dwellings. Utility cooperatives are engaged in the transition to cleaner electricity and rural access to energy and water. Worker and social cooperatives aim to provide goods and services in an efficient, planet-friendly way while creating long-term, sustainable jobs.

In Sri Lanka, the cooperative movement was created after the 1956 social revolution and played a major role till 1977 when the globalized capital market economic system virtually swallowed up such important sectors. For 30 years from 1956, every family had a ration book which was like today's national identity card. With the ration book the families could buy rice and other essential items at affordable prices from the nearest cooperative store.

In 1990, the Canadian Cooperative Association (CCA), which promotes cooperative development around the world, was asked to participate in a cooperative thrift and credit movement called Sanasa. CCA's role was to help establish an educational campus that would further the movement's development of professional managers and leaders and provide practical skill training for its members. It was the beginning of CCA's long-term relationship with a movement that has proven to be one of the most exciting and vital in cooperative and micro-finance history. CCA felt it was important for Sanasa's activities to be documented and shared with institutions seeking a viable model of micro-finance delivery. What the team found was a cooperative movement as fresh and eager and optimistic as a child, yet wise and pragmatic as a grandmother. Although the movement faces challenges, as does any dynamic entity, the four researchers came away from that beautiful country with a renewed faith in co-operativism. They found Sanasa as a shining example of how sustainable cooperative development could help to alleviate poverty, build bridges, promote democracy and provide hope for the rural poor.

At present, the Coalition Government has launched several projects for poverty alleviation. They include Enterprise Sri Lanka, the gamperaliya and gramashakthi movements which are working towards the building of a just, peaceful and all- inclusive society. We hope the cooperative movement policy and Sanasa could also be brought in to ensure a sustainable society through cooperation and a more equitable distribution of wealth and resources.