---
The Australian Government's attempts to deport a Sri Lankan family being blocked by a court order has generated calls from sympathizers abroad to make the islanders a part of the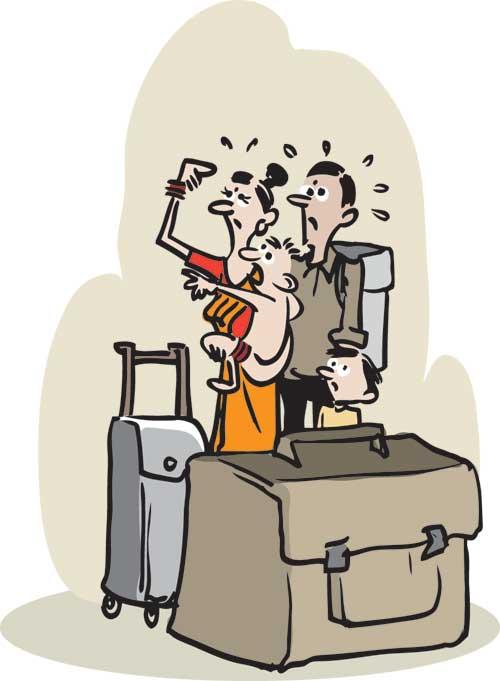 Aussie community.
The Tamil couple in the news, Nadesalingam and Priya, has Sri Lankan roots. The duo had arrived in Australia separately in 2012 and 2013 respectively seeking asylum. The issue generated excessive media attention when a move by the Australian Government was thwarted by the Federal Court which issued an injunction preventing the couple's youngest daughter from being deported. The injunction being extended thus puts a stop to the other members of the family from being deported as well.

Nadesalingam and Priya's family received encouraging support in Australia backing their cause to remain in Australia and be absorbed into the community they lived in: Biloela.
What's a little hard to digest is that the family has been forced to go through an ordeal after being taken away from the community it was part of and forced into detention. But its encouraging to know that Nadesalingam, Priya and their two children Kopika (aged 4) and Tharunicaa (aged 2) received the backing of a rare alliance of conservative commentators, opposition parties and collision back-benchers. They all urged the Australian Prime Minister to allow the family to remain in a community in which they were once a part of. The family was moved into detention last year.

What's standing in the way of the couple with Sri Lankan roots is the tough Australian Immigration Policy. The guardians of the family, Nadesalingam and Priya, haven't been shown any leniency by the Australian Premier Scott Morrison regarding the issue. In fact Morrison has affirmed that he would do the right thing at this juncture and not chase public statements, whereby chaos can be invited. Morrison encourages the Sri Lankan born couple to return to Sri Lanka with the children and make a fresh application for Australian Visa.
The little hope that the Sri Lankan parents have in remaining in Australia is carried by their youngest daughter. But the Aussie authorities maintain that the said toddler is an unauthorised maritime despite being born in Australia. This is because her parents arrived in Australia through illegal means via boat.

Illegal emigrants arriving in Australia has been recorded since 1976. Australia's mandatory detention policy applicable to illegal emigrants has been in force since 1994. However the Australian authorities can't deport emigrants from countries like Iraq and Afghanistan if the conditions there are not suitable for their return.
What's standing in good stead for Priya and Nadesalingam is that their cause is also backed by a collective formed under the name Tamil Refugee Council. It's spokesman Aran Mylvaganam was quoted in the media stating that the family is facing dangers in Sri Lanka. He had further added that 'Sri Lanka is a very dangerous place for Tamils'. Another point which allows this tormented couple to lean on is a statement, also made by Mylvaganam. He has said that it is unfair of the Australian authorities to evict Priya and Nadesalingam from Biloela after they worked there and made contributions to the local community.

Legitimate asylum seekers in Australia are sent into detention initially and then released to the community on a 3-year temporary protection visa. The voices backing Priya and Nadesalingam want the same for these two individuals. The Australian laws specify that fresh Visa applications can't be applied for while being in detention. The protesters however believe that the relevant minister can make an exception for Priya and Nadesalingam who are seeking refugee status, in a country they love to settle down.
Though Australia is very strict on its 'turn back' policy it is also aware that the United Nations condemns any move to return a refugee to a country of origin if its unsafe for the return of an emigrant.