---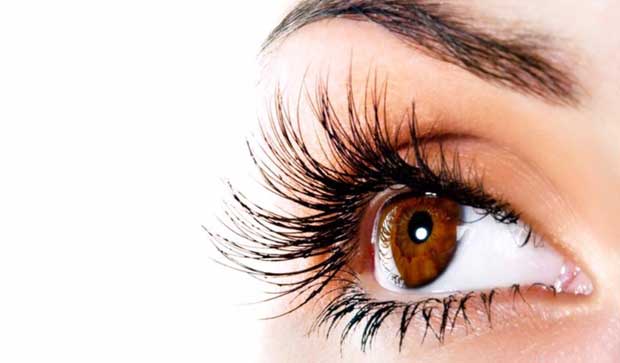 While a balanced and country-first insight is vital for the people to make the correct verdict at the February 10th Elections to Local Councils, physical eye sight is also essential for an active and healthy lifestyle and the situation relating to it appears to be in a blind corner.
According to a survey, Sri Lanka urgently needs more eye surgeons and there are questions as to who is blocking it and whether there is some sort of mafia behind it. Sri Lanka's population today is more than 21 million in 25 districts. The survey shows that more than 150000 people are blind, while another 500000 people have impaired eye sight. The survey also shows that more than 1.2 million people await a cataract operation in the next five years.

In Sri Lanka, there are about 60 eye surgeons working in the public sector and about another 20 are working in private hospitals. Most of these eye surgeons work in Colombo or suburbs. The number of eye surgeons has been increasing too slowly in recent years. We had 51 eye surgeons in the public sector in 2007 and the number increased only to 61 last year. There is an increase of only one eye surgeon a year and the authorities have been blind or blinded to this crisis.
According to World Health Organization (WHO) recommendations, the required number of eye surgeons for Sri Lanka is about 200. Some districts never had eye surgeons.

The premier Colombo Eye Hospital is always overcrowded. Patients come from distant areas of the country and the facilities provided for them are far from the enlightened situation we should see in such an important hospital. According to reports, some of these patients are being harassed by various people and sometimes even their little money is being stolen. Most patients waste their precious time and money to come to the Colombo Eye Hospital, but often they get little or no treatment at the eye clinics threre.

What is the reason for this? Why is the Health Ministry not taking action on this, though the Minister Rajitha Senarathne regularly boasts about reducing the prices of essential drugs, providing stents free of charge at public hospitals and overall about the huge allocation made for public health sector?
Why are eye surgeons not posted to distant or rural areas? The reason is the number of doctors is not adequate.
A large number of diploma-qualified eye surgeons passed out of the Post Graduate Institute of Medicine [PGIM]. Most of those doctors served in remote areas. This programme was started by the widely respected eye physician Dr. Reggie Seimon, but it was stopped.

The PGIM annually conducts examinations to select doctors to be trained as eye surgeons. It is reported that 24 were selected in 2016 and 12 last year. This year, the PGIM has selected only 13 and it is reported that the institute is planning to reduce the number of trainees.
In any events, not everyone who passes will enter the public health service. Most are likely to go to private hospitals and poor patients will continue to suffer without proper treatment at the Colombo Eye Hospital or a few other district hospitals.
Most health experts believe the main reason for this is private practice. Some eye surgeons believe the increase in the number of specialists will reduce the huge amounts they earn in private hospitals, but it is not so.

Even after seeing an eye surgeon at a public hospital, most cataract patients are forced to wait 10-12 months for their surgery. Most of these patients are elderly and it is a crime to let them go blind.
We call upon the Health Minister to act fast and reduce the prices of cataract lenses. Indeed, he has given lenses to public hospitals. But, we need eye surgeons to put these lenses into patients' eyes.
In 2016, about 80000 eye surgeries took place in public hospitals. Last year, the number came down to about 25000. We believe the reason is that wrong insights have been given to the minister by some eye specialists. So, the poor people suffer with little or no opportunity to get the surgeries done. Humanitarian eye doctors request the minister to look at this crisis in an enlightened way and take urgent steps to increase the number of eye physicians and surgeons.