---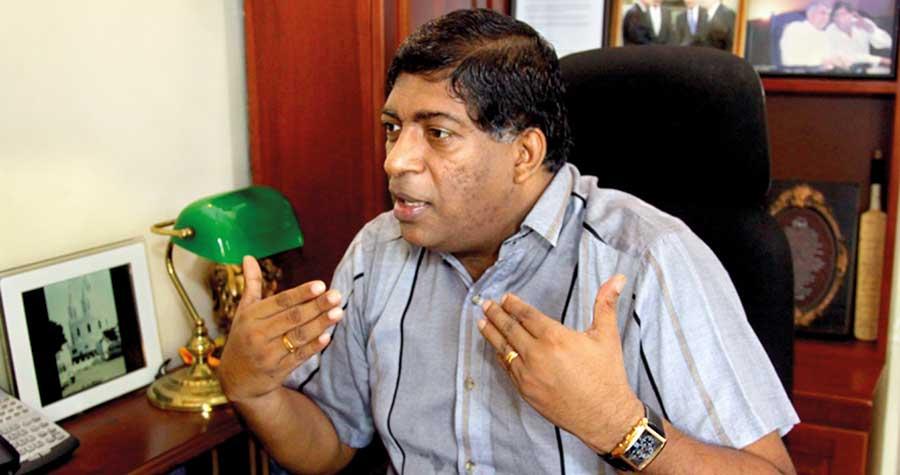 Just because a leaf or two falls off a tree, the tree does not perish
Ranil or Karu as the possible presidential candidates, would have done better
SJB is like the Pied Piper. The piper does not know where he is heading to
I am the assistant leader, the deputy leader post depends on seniority
Five or ten people misled the breakaway group
Justifies President criticizing Central Bank officials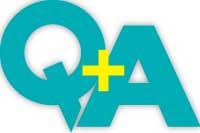 Assistant Leader of the United National Party (UNP), former Minister Ravi Karunanayake speaks to Daily Mirror regardingthe recent split in the party, the bond scam, his political ambitions and the need to reform the party. The Excerpts:
Q How do you look forward to the parliamentary elections?
We look at it positively. It is necessary to re-position the United National Party (UNP) as a people's party- actually a country-driven people's party. That is what we want to do and to ensure that Sri Lanka is great again.
Q What do you mean by re-positioning the UNP as country-driven people's party?
It was not in line with certain requirements there. It is a bit of a re-alignment that is needed. This was amplified beyond proportion. It was actually a pro-Sri Lankan approach. But, it was distorted. That mindset needs to be corrected.
Q You mentioned a pro-Sri Lankan approach. What went wrong actually?
In 72 years of independence, our country has not been led in the desirable manner which our forefathers had

expected. The country has not attained its full independence because of mishandling by all the governments. There is no coherent policy. Each government comes and basically makes a mess of it. Each government spends the first two years in power blaming the previous government. When it settles down to work, it would either get re-elected or knocked out. Only two governments have got repeatedly elected. You would have seen more collateral damage done because of the lack of policies. That has been the problem we have had. That correction factor is what is required.
Q Who was responsible for your party's defeat at the last presidential election?
It was the feud between the former President and the Prime Minister. It was sealed with the Easter Sunday bomb attack. If you compare where we were and where we are now, we are far worse today than what we were yesterday. That good was not good enough and better was expected. That should have been moved much faster.
Q After the defeat, the party had suffered due to a number of MPs who served in the last Parliament defected and formed a new party. How do you assess this phenomenon?
Well, it was a monster created by the media, and that monster is defended by that media. It is basically a storm in a teacup. You are basically creating a nonentity. When a person contested the presidential elections and lost by 1.5 million as never seen before, you attribute it to various problems. You would know where the problem was. Just because a leaf or two fall off a tree, the tree would not perish, because it has the reproduction process. By 1977, late President J.R. Jayewardene had only eight MPs, but it was transformed into 143. That is the positive spirit that we would like to take. Of course, we do have our faults. Those need to be rectified.
Q Though you compared it to a leaf or two falling off a tree, a large number of former MPs had left the party. How can you underestimate the damage?
They were piggybacking their inefficiencies through a mythical person whom, they think, could have carried them forward.
Q Who is that mythical person whom you are referring to?
He is like the Pied Piper. That piper does not know where he is heading to.
Q Now, these members have been suspended. Would they be expelled soon?
If I ask you in the most honest manner, while you being with Daily Mirror, could you write for Sunday Observer? There lies the answer. It is unethical as that. You basically use the opportunity given and completely go in a different direction.
Q Earlier, your leader Ranil Wickremesinghe mentioned that there would be a new breed of leaders by 2025. Who is the next leader or leaders in your mind?
Well, you could see that people who are impatient have basically left the party. They are moving towards a destination unknown in a mode of transport which is also unseen before. All what we could say is that the best of them remain. You would see people emerging from that. You should not be presumptuous in putting names in. You would know who the seniors are there.
Q Your party's General Secretary Akila Viraj Kariyawasam said that doors are still open for those who are willing to return. Do you subscribe to it?
All of them have been very good friends working for a long time. Though just five or ten people mislead them, we have to look at them compassionately. The architects of such annihilation of the party won't be forgiven by people, I guess. There is certainly give and take. Making mistakes is human and forgiving is divine. People would not forgive those guys who created this problem.
Q You say five or ten people misled them. Who are they?

My policy is not to demean myself to the level they did for themselves.
Q How is your campaign for the election progressing?
It was a challenge that was thrown at us. We have a list of 291 people. We have covered every district. We are moving ahead with new faces that can meet new challenges. The new team will propel us to new destinations.
Q Now, the world faces a new situation; the post- COVID-19 pandemic situation. Is the UNP going to adjust its policies to counter the new challenges?
The UNP has always been delivering economic aspects at its best. We have always been proactive. The competent team has been able to take the country to new economic destinations which the people aspired to see. We believe that we have the competence factor with us. If you look at the 2015 government handed down to us, it was an economy on bent knees. We were able to strengthen it. We had to pay roughly around Rs.1.5 billion as repayment of loans. Our revenue was Rs.1,400 million. As a result, we were able to increase the revenue, reduce unwanted costs and increase fiscal space. When we left, we had 100% revenue increase from 2015 to 2018. Revenue was only 10.5% of the GDP. We increased it to 15%. We were able to have the fiscal discipline that was expected.
Q But, your government faced severe allegations over the Central Bank treasury bond scam. Your name was also implicated. How do you respond to those?
Well, this has been a hobbyhorse. This happened in January to February 2015. In that aspect, you could see that it had been just a mudslinging exercise between former President Maithripala Sirisena and former Prime Minister Ranil Wickremesinghe. This blossomed in 2017. It went on for five years. Why didn't they move forward? Because this was nothing else, but a storm in a teacup. The only mistake made by former Central Bank Governor Arjuna Mahendran was making one million to ten billion. The Central Bank officials are the ones who had done it. It was a mudslinging exercise between the officials and the governor which spread to the outside world. If you look at the forensic audit report, why didn't they highlight it? The Central Bank was not under my purview, nor did the commercial banks. On that basis, what is there to talk about?
Q Now, former Minister Mangala Samaraweera has decided to quit parliamentary politics. There are rumours on his decision. How do you see this?
They had a party in the night and slept throughout that night. Then, they got up and saw the reality, they realised that this was not a Bollywood movie that they were watching. You may have a team, but there is no captain to lead it.
Q Samagi Jana Balawegaya (SJB) leader Sajith Premadasa said his party would capture Sirikotha after the elections. What are your comments on it?
When they could not do it while being in the party, how could they do it while staying outside it? It is like us claiming to take control of the SLPP. They talk about this type of nonsensical stuff. The UNP is aspiring to form a government. The guys who had left the main house and moved into a rented house are trying only to capture the house they were living in!
Q What are your views on the government's performance as far as the containment of COVID-19 is concerned?
The UNP gave its fullest support to the government. It was incumbent on us not to play petty politics. We did not go to court against anything. We just stood firm to eradicate the coronavirus. The government took it in spirit, and controlled it in their best possible way. That success is attributed to all of us. The President was steadfast in taking certain positions and the government was also resolute in it. It was only on the COVID-19 aspect. If you look at the economy, it is certainly out of gear.
Q What made you to say that?
You basically have a situation where revenue is not attainable, and costs are not controllable. You face a situation where people have lost their earnings owing to the economic downturn. Of course, it was there even before COVID-19 crisis. When you reduce taxes without tangible benefits, you won't gain economic benefits.
Q There is an allegation made by SJB that you act in understanding with the government. You are called 'deal makers'. How do you react to it?
I appreciate that question. Daily Mirror carried it liberally. Who submitted the Cabinet paper to get the Opposition Leader's office? Who submitted the Cabinet paper to have the vehicles to be used? Who was behind submitting the Cabinet paper to pay for their staff? Now who is the deal maker...? There were issues related to the Central Cultural Fund. There were allegations about a person who was knocked down by a vehicle. Why those were ignored? Can they go scot-free by just attacking us?
Q What are the new reforms which you are aiming to do for the UNP?
Reforming the party is to ensure that this is not a party meant for a few individuals. It is a team that is broad-based and united. We are basically able to focus on the needs of the people. We have to show the team spirit of the new team.
Q Now, the deputy leader post has fallen vacant. Who is going to replace him in the party?
Normal succession will take place. Seniority is the most important factor.
Q Will that be you...?
I don't want to be presumptuous in answering it. I am the assistant leader. The UNP is a party that gives merit to seniority. The UNP leadership will do the right thing at the right time.
Q The UNP had lost its vote base in the areas where the Sinhala Buddhists are predominant. That was obvious going by the results of the presidential polls. Do you have any plans in store to resurrect it?
You have to ask that question from those who had left this party, because they are the ones who are responsible. That is why we said he was not the suitable person. It was a defeat by 1.5 million votes. If you take out the minority votes, it will be 2.2 or 2.3 million votes. That is why we said that we should have fielded someone more adaptable and acceptable to the people.
Q You mean to say that your party would have stood a chance of winning the Presidential election, had Ranil Wickremesinghe been the presidential candidate?
I would say Karu Jayasuriya or Ranil Wickremesinghe would have won and not the one who had contested.
Q You have been critical of the Central Bank and now the President also does the same. Could you comment further on this...
I have been whacking the Central Bank for the last five years simply because we all were eager to ensure that we have single digit lending rate; that would stimulate the creation of wealth. What did these Central Bankers do? They basically waylaid the country's economic growth with their own policies. They say the credit creation would have an impact on inflation. If you reduce the interest rate, there would be inflation, they say. These are the monsters that have ruined the country. They don't come under any scrutiny. They basically pass the ball to the politicians. They get high salaries but don't realise the difficulties faced by the people with meagre earning. I am happy that President Rajapaksa basically asked them to leave if they cannot implement the government's policies.