---
We've stepped onto the customary 'road' that takes us to the places where we must go each day. Whether to office and since a few days ago our schools we've found the energies to go with the flow and return to normalcy.

But there are somethings that will trouble us. Excessive washing of hands using sanitizer is going to weaken our immune systems and cause skin irritations in the long-run, opine health experts. And another thing which troubles us more than the few pounds we gained during lockdown is the excessive electricity bills we've been presented with.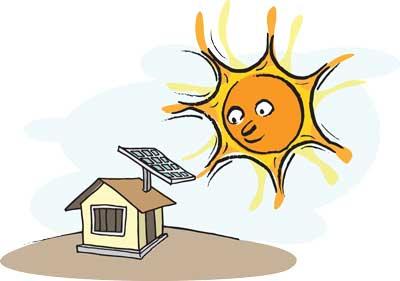 The problem is with the electricity bills for the months from March to May. Right now there have been many inquiries and complaints regarding the electricity bills for these three months. The subject minister for power and energy has promised consumers a huge relief regarding electricity bills for these three months and he has set about it by presenting a cabinet paper. The Cabinet paper has already received wide support from the hierarchy of the interim government, according to Minister Mahinda Amaraweera who presided at a press briefing held on Wednesday.

What we did during these three months when in lockdown was recall some of our old cooking recipes. We tried out dishes which were popular with our grandparents or ancestors before that and introduced members belonging to the new generation to these tasty and wholesome meals. Much of these food items, like pickles, chutneys and ice creams, can be preserved for long.

The soaring electricity bills nudge us to learn this art of preserving and storing. We as a nation have been storing water in tanks for agriculture. One of the greatest tasks of the past kings was to build tanks and ensure that the farmer had enough water to ensure an enormous harvest.

In the same manner we can store energy through sunlight. We call it 'solar energy'.

Even the government encourages householders to use solar energy.

Solar energy is harnessed directly from the sun. The technology used to store sunlight on a device is known as Photovoltaics. It is considered one of the fastest growing renewable energy technologies.

People in countries which experience harsh winters are puzzled as to why the majority of houses in a country like Sri Lanka, which enjoys sunlight throughout the 12 months of the year- are not into using solar energy?
Solar energy can be used to play a big role in the 'future electricity generation mix'.

The beauty of it is that it reduces the home electricity bill and can be used in smaller configurations for mini grids or personal use.

Sri Lankans are known for rushing to buy cars because owning a vehicle raises the profile of a worker who has just been promoted or enjoys a pay hike. But have these ambitious young workers thought of investing on solar power units at home and enjoying a supply of electricity at no cost?

The present electricity bills are astonishingly high. Hence some householders might find it hard to settle their outstanding electricity bills in full; given that some employees have suffered pay cuts and even loss of employment.

The minister has promised not to increase electricity bills in the immediate future even if there is an increase in global fuel prices. He has also promised that the power supply will not be discontinued even if consumers fail to settle electricity bills these days.

Let the lockdown period serve us in the form of a learning curve and take us back to the drawing board to remind us about how our ancestors saved for the future. If the art of saving food and water amounted to 'hard lessons leaned' the knowledge of saving sunlight to produce electricity can be obtained through one touch on your smartphone!