---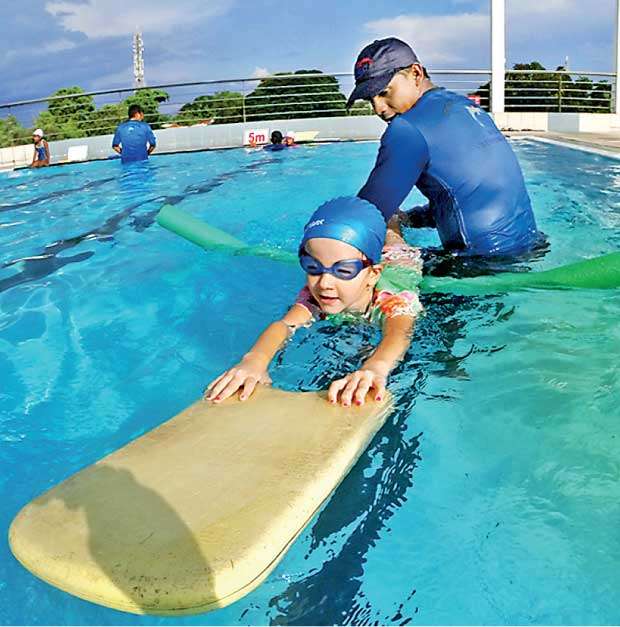 The nail biting episode of Thai caves got the whole world glued to the television sets for a week. While the rescue operation was midway, a school principal and three others here in Sri Lanka died due to drowning in Ek Gal Oya in Ampara after their boat capsized. Even otherwise we hear about drowning incidents at regular intervals either in the sea, rivers and streams or tanks occasionally with tourists too becoming victims.
An island surrounded by the mighty and unpredictable Indian Ocean and endowed with nearly 40 rivers of which 16 are more than 100 km long, and dozens of giant tanks and thousands of mini tanks, ours is one country that an outsider would claim a truly blessed land. No wonder we gave the etymological root of the English word serendipity, after being called Serendib - the island of fortune, by the Persians.
There's no doubt that our abundant water resources have been our lifeline for millennia. However it's time we also thought about the dangers they pose when we are unprepared. Sri Lanka does not have a law mandating wearing life jackets for local and foreign tourists while on boat safaris. While such regulations would save many lives it is also important that the government makes swimming a compulsory skill at least in the primary classes. The regular floods due to overflowing of rivers and tanks which have now become a perennial feature and number of deaths due to those, only go to heighten the importance of learning swimming as a life skill. Not many knew that several Sri Lankan swimmers and divers living overseas came down voluntarily to help save lives of people during the 2016 deluge. Despite their help and also of the navy some, 101 Sri Lankans lost lives in the tragedy.
True that it will take some time to equip all schools with swimming pools, but if the government is really keen on the move it's likely that private donors and companies would come forward to help, especially the out station schools. Also internationally reputed swimmers like Julian Bolling who have already groomed hundreds of seasoned swimmers, the Sri Lanka Navy diving unit and the Sri Lanka Aquatic Sports Union (SLASU) can help train swimming coaches. In fact Bolling's students were involved in rescue operations during almost all incidents of floods in the past few years.
Perhaps realizing the need for swimming training for Sri Lankan students here, the United Nations a few years back offered to launch a project to train them in swimming. However, may be owing to poor response from authorities, nothing came about afterwards.
The Thai caves adventure also reminds us of the need to increase the number of trained divers and form a group of about 100 volunteers so that they can be sent out during floods and other emergencies. It was a question asked by many, what would have happened to the hapless kids and coach if the incident took place here in Sri Lanka instead of the better equipped Thailand? It is indeed a good question to ask. At the rate we mishandle matters here-both political and otherwise - chances were that the rescue operation ended up being a disaster unless we allowed a more experienced country to handle the operation.
Rainy days it appears, have come to stay, and one hears about flooding of areas almost every month. Besides, there's no way of one preventing children and locals and foreigners venturing into rivers, tanks and the seas. Making swimming a mandatory skill for children could also make the adults realize the importance of it and the government can organize training for willing adults too, either for their own safety and also to save others when the need arises.
One hopes the government would give a serious thought to this idea.