---
Chemical weapons attack in Khan Sheikhoun
The US, two weeks ago, came out with allegations of 'potential preparations for another chemical weapons attack' by the Syrian regime that would 'likely result in mass murder of civilians,' and for which, the US said, it would have to pay a 'heavy price.' The White House did not give any details of these 'preparations' - just as in April it offered no evidence that the Syrian government was to blame, before the US carried out an illegal airstrike on a Syrian airbase from which, it alleged, the Assad regime launched a chemical weapons attack in Khan Sheikhoun.
Earlier last month the shooting down of a Syrian aircraft in Syrian airspace by a US jet led to an escalation of tensions with Russia, Syria's ally, with whom US and a coalition of forces are jointly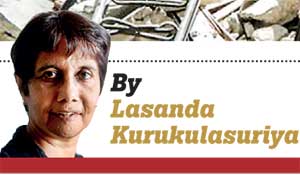 fighting IS (Islamic State). Analysts have warned that such incidents make the possibility of a regional or global war more likely.
Against the backdrop of these developments some have argued that the US's real motive is not to defeat IS but to ratchet up public support for a war to destabilize Syria and gain control over strategically-located parts of it bordering Iraq.
Adding credence to this view is the fact that new, groundbreaking investigative reporting on the April 4th poison gas incident in Khan Sheikhoun by Pulitzer-prize winning journalist Seymour Hersh, was blacked out in the US and UK media. The 'London Review of Books' which commissioned the piece declined to publish it, reports say. It eventually appeared in the German newspaper 'Die Welt,' along with the transcript of a conversation between a security advisor and an American soldier on duty at a key base in the region (reproduced in full below).
"Earlier last month the shooting down of a Syrian aircraft in Syrian airspace by a US jet led to an escalation of tensions with Russia, Syria's ally, with whom US and a coalition of forces are jointly fighting ISIS"

Reports on Syrian 'preparations' for another chemical weapons attack came hard on the heels of the publication of Hersh's story, along with a sudden media re-focus on findings of the Organisation for the Prohibition of Chemical Weapons (OPCW) on Khan Sheikhoun that were already known. But these reports completely ignored Hersh's revelations. Jonathan Cook, writing in 'Counterpunch,' argues that "No serious journalist could write up either story, according to any accepted norms of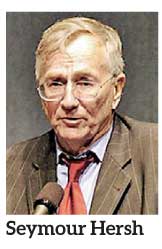 journalistic practice, and not make reference to Hersh's claims. ... Any publication that has covered either the White House-Pentagon threats or the rehashing of the OPCW report and has not mentioned Hersh's revelations is writing nothing less than propaganda in service of a western foreign policy agenda trying to bring about the illegal overthrow of the Syrian government. And so far that appears to include every single US and UK mainstream newspaper and TV station."So what were Hersh's findings that powerful western political-military establishments found so threatening? In the 'Welt Am Sonntag' article of 25.06.17 titled 'Trump's Red Line' Hersh revealed that the Syrians did plan an attack in Khan Sheikhoun (there were intercepts to prove it) targeting the site of a high level jihadist meeting, using conventional explosives. Details of the plan had been provided by the Russians days in advance to US and allied forces coordinating operations in the region. The basement of the building "was used as storage for rockets, weapons and ammunition, as well as products that could be distributed for free to the community, among them medicines and chlorine-based decontaminants for cleansing the bodies of the dead before burial. The meeting place – a regional headquarters – was on the floor above," Hersh wrote. He said the "evidence suggested that there were more than one chemical responsible for the symptoms observed" in the victims "which would not have been the case if the Syrian Air Force – as opposition activists insisted – had dropped a sarin bomb, which has no percussive or ignition power to trigger secondary explosions." According to Hersh's source - a senior adviser to the American intelligence community – President Trump ordered a retaliatory strike against Syria despite the CIA and DIA not having evidence that Syria had sarin or used it. "Did they plan to use sarin? No. But the president did not say: 'We have a problem and let's look into it.' He wanted to bomb the shit out of Syria," Hersh quoted the source as saying.
This conversation was provided to Seymour Hersh. It is between a security adviser and an active US American soldier on duty on a key operational base about the events in Khan Sheikhoun. We have made abbreviations: American soldier (AS) and Security Advisor (SA). Welt Am Sonntag is aware of the location of the deployment. For security reasons, certain details of military operations have been omitted.

(Transcript courtesy 'Welt Am Sonntag')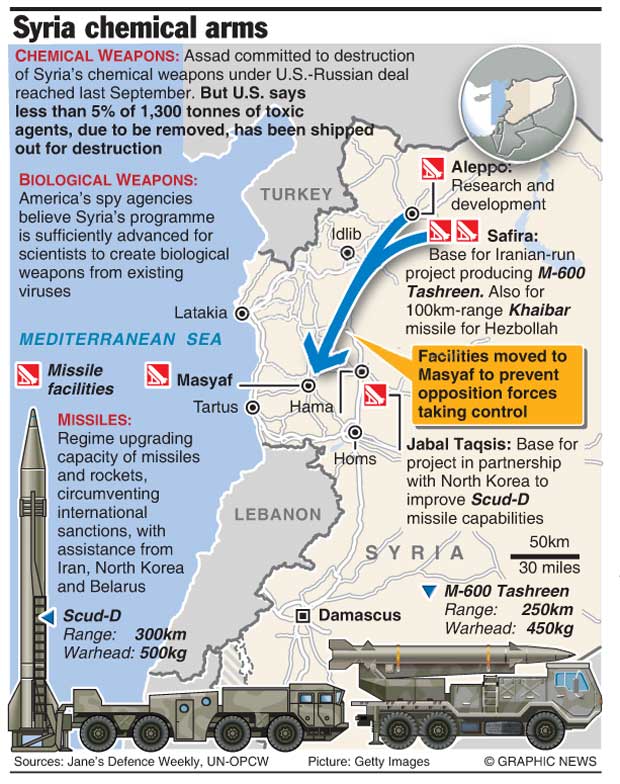 April 6, 2017
American Soldier: We got a f****n' problem
Security-Adviser: What happened? Is it the Trump ignoring the Intel and going to try to hit the Syrians? And that we're p*****g on the Russians?
AS: This is bad...Things are spooling up.
SA: You may not have seen Trump's press conference yesterday. He's bought into the media story without asking to see the Intel. We are likely to get our a***s kicked by the Russians. F*****g dangerous. Where are the godamn adults? The failure of the chain of command to tell the President the truth, whether he wants to hear it or not, will go down in history as one of our worst moments.
AS: I don't know. None of this makes any sense. We know that there was no chemical attack. The Syrians struck a weapons cache (a legitimate military target) and there was collateral damage. That's it. They did not conduct any sort of a chemical attack.
AS: And now we're shoving a s**t load of TLAMs (tomahawks) up their a**.
SA: There has been a hidden agenda all along. This is about trying to ultimately go after Iran. What the people around Trump do not understand is that the Russians are not a paper tiger and that they have more robust military capability than we do.
AS: I don't know what the Russians are going to do. They might hang back and let the Syrians defend their own borders, or they might provide some sort of tepid support, or they might blow us the f**k out of the airspace and back into Iraq. I honestly don't know what to expect right now. I feel like anything is possible. The Russian air defence system is capable of taking out our TLAMs. This is a big f*****g deal...we are still all systems go...
SA: You are so right. Russia is not going to take this lying down
SA: Who is pushing this? Is it coming from Votel (General Joseph L. Votel, Commander of United States Central Command, editor's note) ?
AS: I don't know. It's from someone big though. . . . This is a big f*****g deal.
AS: It has to be POTUS.
AS: They [the Russians] are weighing their options. Indications are they are going to be passive supporters of Syria and not engage their systems unless their own assets are threatened. In other words, the sky is f*****g blue.'

April 7, 2017
SA: What are the Russians doing or saying? Am I correct that we did little real damage to Russia or Syria?
AS: We didn't hit a damn thing, thankfully. They retrograded all their aircraft and personnel. We basically gave them a very expensive fireworks display.
AS: They knew where ships were and watched the entire strike from launch to end game.
AS: The Russians are furious. Claiming we have the real Intel and know the truth about the weapons depot strike.
AS: They are correct.
AS: I guess it really didn't matter whether we elected Clinton or Trump. F**k.
AS: No one is talking about the entire reason we're in Iraq and Syria in the first place. That mission is f****d now.
SA: Are any of your colleagues p****d or is everyone going along with it and saying this is OK
AS: It's a mad house. . . .Hell we even told the Russians an hour before impact
SA: But they clearly knew it was coming
AS: Oh of course
AS: Now Fox is saying we chose to hit the Syrian airfield because it is where the chemical attacks were launched from. Wow. Can't make this s**t up.
SA: They are. I mean, making it up
AS: It's so f****n evil!

April 8, 2017
AS: Russians are being extremely reasonable. Despite what the news is reporting they are still trying to deconflict and coordinate the air campaign.
SA: I don't think the Russians yet understand how crazy Trump is over this. And I don't think we appreciate how much damage the Russians can do to us.
AS: They're showing amazing restraint and being unbelievably calm. They seem mostly interested in de-escalating everything. They don't want to lose our support in the help with destroying ISIS.
SA: But I get the feeling they are simply trying this approach for as long as they feel it might work. If we keep pushing this current aggressive stance they're going to hit back.'