---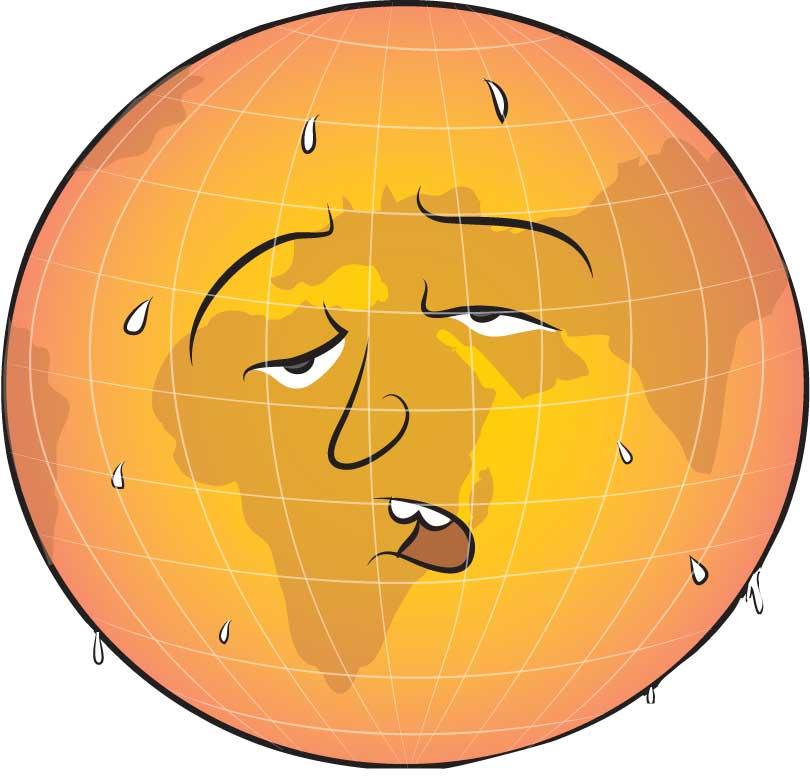 Though the United States President Donald Trump still insists that climate change is mainly a Chinese hoax while continuing with his despicable and dangerous measures that have upset the balance of power in the US, one of the world richest company owners Jeff Bezos took to Instagram to announce the launch of the Bezos Earth Fund. He's putting $10bn into climate change action, describing the crisis as the "biggest threat to our planet."
Amazon founder Jeff Bezos does not like a bad media, but we should give him more of it because it triggers him into action, an analyst said. Mr. Bezos faced a raft of negative media attention last month after it was revealed he threatened to fire Amazon staff for speaking out on the company's poor climate record. He's now launched the Bezos Earth Fund, which promises to distribute $10bn to combat the effects of global warming.
With New York's former mayor and self-made billionaire Michael Bloomberg joining the Democratic parties list of front runners for November's Presidential Election and President Trump apparently feeling shaky, it is notable that Mr. Bloomberg himself has fully committed himself to work against climate change.
According to a websites, Mr. Trump inherited a vast sum of money from his father, in part by using dodgy tax avoidance schemes. His actual performance with managing that inherited wealth, meanwhile, has been average at best. A large number of Americans don't know that, however. That's in part because he spent years cultivating a brand as a master deal maker through his books, and even more so because outside of New York City, he was primarily known through the television show The Apprentice, whose whole premise was that he was a skilled businessman.
In the latest Twitter spat between Mr. Trump and former New York City Mayor and current 2020 contender Mr. Bloomberg tried to inject this piece of information into the public discourse.
Ignoring and undermining Mr. Trump, in business and tech some of the world's most powerful figures have come together to tackle climate change. It was announced earlier that Microsoft founder had Bill Gates teamed up with Facebook creator Mark Zuckerberg, Virgin Group founder Richard Branson, Amazon CEO Jeff Bezos and Alibaba Executive Chairman Jack Ma to bring about a monumental change to climate and energy research. This team, along with other tech entrepreneurs, is here to fulfil the role that world governments should really be doing: providing research funding, analysts say.
In Sri Lanka, the temperature yesterday reached 93 degrees Faranhide (33.8 degree C) with scientists warming that we may see victims or deaths from dehydration if people do not drink more fresh water and avoid non-essential journeys between 11 am and 3.30 pm. Children and adults have been told to avoid their Cockes or Fantas or Sprites and switch to fresh drinking water because it might save their lives. Schools have also been warned about the danger in holding sports meets, cricket matches and other events in the blazing heat. Scientists say people should drink about four litres of fresh water a day although for those who do not, the process may be difficult they could gradually move towards that four litre target. Some people who have got into this habit say they drink more than a bottle of water when they wake up in the morning and this is done before their morning tea or coffee.
Our intention is to how US business magnates committing billions of dollars into battle against climate change, including the reduction and gradual stopping of the fossil fuel or coal power and switching to solar energy, wind power and other renewable clean energy projects. This will prevent selfish and wicked leaders from destroying this world. We hope that in Sri Lanka also leading business magnates will come forward to help the Rajapaksa government with billions in funding to restore the polluted Sri Lanka into the pearl of the Indian Ocean. There are many business magnates who will willingly come forward if the Rajapaksa government gives priority to the battle against the climate change. But the tragic fact is that according to 'Germanwatch' which last year published the 2019 Long-Term Climate Risk Index, Sri Lanka is ranked second in vulnerability to climate change.
What a shame.