---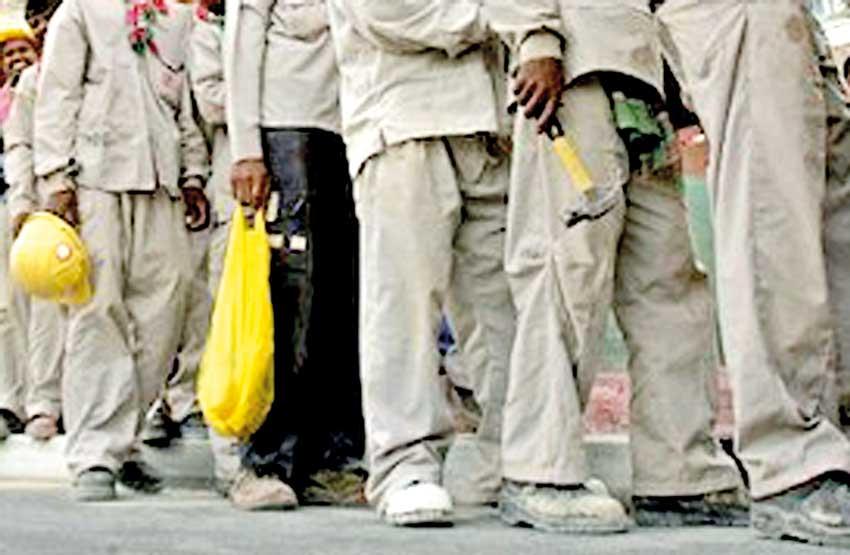 Long considered the lifeblood of Sri Lanka, their hard-earned foreign exchange has kept the coffers moving even at this most difficult period
Of the one million workers who are supposedly overseas, it is only 50,000 who are yearning for some assistance to come back home
SLBFE should send experienced officials to these countries in order to work out logistics and liaise with relevant authorities for speedy repatriation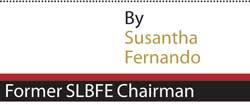 The present crisis has undoubtedly brought misery and hardship to most segments of society in a magnitude unseen before and from the Sri Lankan perspective, the worst-affected appear to be our migrant workers stranded all over the world.

Long considered the lifeblood of Sri Lanka, their hard-earned foreign exchange has kept the coffers moving even at this most difficult period. Their annual contribution to our economy averages USD 7 billion per year (LKR 1,300 billion) which is almost 40% of national income. It is no secret that these funds form an integral part of State revenue and the most consistent income stream for many decades outsmarting garments, tea, tourism or anything else the country can produce.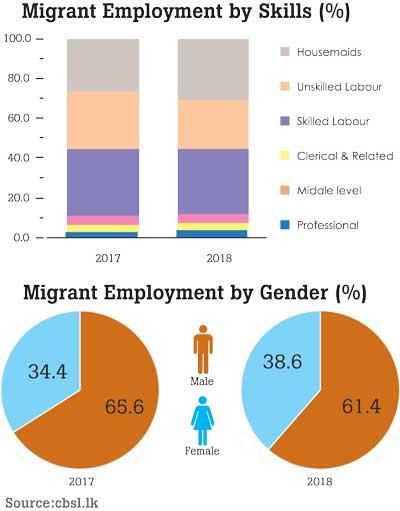 Unfortunately, during this pandemic, their wellbeing has been put on the back burner with hardly any effort to confront the issues faced by them in foreign countries. We have seen plane loads of affluent Sri Lankans being repatriated from western countries, a majority being children and relatives of politicians and members of the elite. A national outcry is being promoted by mainstream media with vested interests in highlighting the plight of such individuals, particularly those studying overseas, but no high-ranking official has cared to look into the wellbeing of stranded migrant workers mainly in the Middle East and
European countries.

So-called stranded students are responsible for draining foreign exchange often spending in excess of USD 10,000 each per annum. Naturally, parents in times of such a crisis are concerned over the wellbeing of their children and most of them have the resources to bring their children back to Sri Lanka even at a very high cost. I'm right in saying a majority of these students look up to Sri Lanka for assistance only during a crisis of this nature. In most instances, upon completion of their studies, the foremost priority would be to obtain citizenship in these countries for a comfortable life thereafter.

While not blaming them for having such aspirations, the question should be asked whether they should get priority over the often marginalised migrant workers whose efforts and earnings keep the country moving during these trying times. Every dollar they earn overseas is sent back to the country. This is the biggest asset we have at any given time. Of the one million workers who are supposedly overseas, it is only a fraction, perhaps around 50,000 who are yearning for some assistance to come back home.

While saluting the President for prudently handling this situation, questions need to be asked about the lacklustre attitude of the Foreign Employment Minister and the SLBFE Chairman whose pathetic response to this issue was to ask stranded workers to somehow remain in the host countries. It is against this backdrop that several officials including the Export Development Board Chairman formulated a post-COVID19 strategy for exporters and the chairperson of the Tourist Board who had already prepared an industrial roadmap.

Moreover, stakeholders of the tea industry came together and commenced an online tea auction during curfew hours. By doing so, they achieved record prices and the benefits will soon filter down to smallholders who are the worst-affected. The letter addressed to his staff by Brandix Chairman Ashroff Omar is an exceptional document to motivate employees during these troubled times. It is in this context that we see the SLBFE Chairman for his inaction and lethargy.

The SLBFE alone has the capacity and resources in handling this situation. The annual welfare budget for migrant workers stands at Rs. 1 billion and a further Rs. 3 billion is available from the Kuwait Compensation Fund. In addition, foreign workers are covered by a comprehensive insurance policy issued by SLIC. The purpose of this is to assist workers in times of repatriation. Having all the above resources and yet asking stranded workers to remain where they are is the biggest insult to the President and the country by profusely incompetent officials.

The SLBFE which possess experienced and efficient officials should send such people to these countries in order to work out logistics and liaise with relevant authorities for speedy repatriation. They should also look at the possibility of chartering aircraft from the national carrier on concessionary terms. Their countrywide training centres could be utilised as quarantine camps under the supervision of the armed forces and related expenditure could be borne by SLBFE. The airlines, particularly plying the Middle East, has over the years benefitted tremendously by the loyalty of innocent workers and it is now time that they reciprocate the goodwill of hard-pressed workers.