---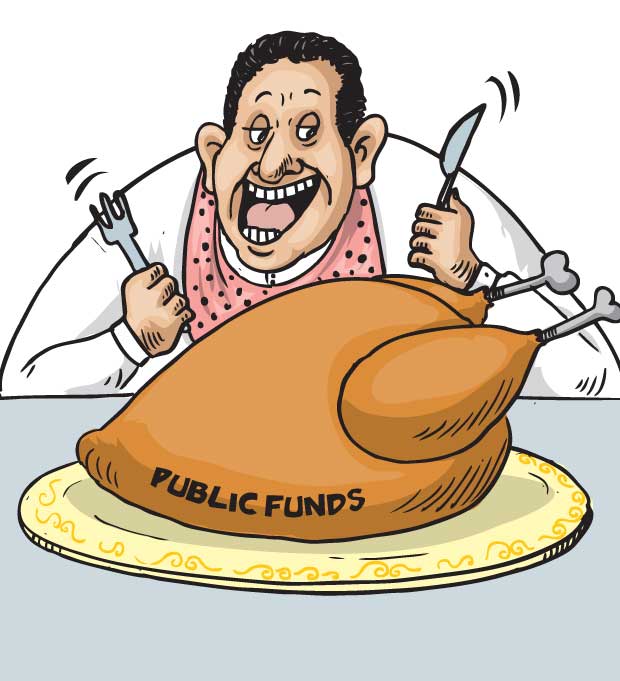 With parliamentary sittings now being telecast live on national television and schoolchildren regularly coming to the public gallery to see what their so called supreme legislators are doing in Parliament, it is vital that strict discipline and a code of conduct be maintained.

Last week we saw what many analysts describe as a disgraceful breakdown of discipline. It happened when Speaker Karu Jayasuriya, a widely-respected personality, put to a vote the essential services order proclaimed by President Maithripala Sirisena to end the strike by certain unions of the Ceylon Petroleum Corporation (CPC).
Joint opposition (JO) and Janatha Vimukthi Peramuna frontliners instead insisted they wanted comprehensive responses to questions they had raised on Wednesday regarding the essential services order and the alleged attack on some CPC trade union representatives near the Kolonnawa oil refinery. Prime Minister Ranil Wickremesinghe did reply, but JO and JVP leaders insisted on some sort of a debate alleging that killer squads or goons had been hired to attack the CPC union leaders.
The Speaker insisted there was no provision for such a debate. With the Prime Minister and others including senior Minister and House Leader Lakshman Kiriella insisting on a vote on the President's order, the Speaker called for the vote.
But while the vote was being taken, JO and JVP members sparked off virtual pandemonium in the House compelling the Speaker to cancel sittings and fix August 4 as the next date for parliamentary sittings. The Speaker and the government leaders insisted that the President's order had been approved by the House, but JO and JVP leaders challenged this.
After sittings were cancelled on Thursday, some JO members acted in a manner which analysts say was like what is happening in the United States President Donald Trump's White House where the conduct of some members has caused international outrage. A former Minister and JO parliamentarian occupied the Speaker's seat, another occupied the seat reserved for the President while others tried to grab the mace.
Deputy Speaker Thilanga Sumathipala, in an extensive television interview on Monday night, expressed grave concern over the breakdown of discipline and responsible conduct in parliament. He said Speaker Jayasuriya was one of the most respected leaders of the country and if any criticism could be made against him, it was that he was too patient or lenient. The Deputy Speaker urged parliamentarians to set a better example to the country and specially to schoolchildren.
The Deputy Speaker also pointed out that in terms of budgetary allocations, the cost of maintaining parliament was as high as Rs. 16 million a day. He said it was tragic that JO and JVP members especially were squandering the time given to them in parliament to raise questions about what the National Unity Government was doing or not doing. The government has more than a two-thirds majority in parliament and can get legislation passed without much difficulty and therefore it is the JO and JVP that should make full use of the days on which parliament sits. Last Thursday, they wasted most of the time they had and it even led to the cancellation of Friday's debate on the controversial Hambantota Port deal.
Government leaders and others have called on Speaker Jayasuriya to take tough action against those who allegedly misbehaved last Thursday. Patience is a good quality, but it is also important to maintain discipline and responsible conduct.
Essentially Parliament is the voice of the sovereign people and we hope that what happened last Thursday will not happen again with tough action being taken against those who allegedly misbehaved.