---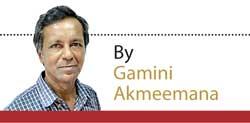 With less than a month left to remain in office, President Maithripala Sirisena is reportedly pondering a presidential pardon for Royal Park murder convict Shramantha Jude Anthony Jayamaha. If he actually signs an order to that effect, it could well be the last act of folly from a President who, from day one in office, has worked hard to demonstrate that he has neither the potential, the wits, the wisdom, the compassion or the intelligence it takes to make a successful national leader.

People may seize upon the word 'compassion' and claim that the President is driven by that noble quality to consider this pardon. But, given the nature of the crime, his 'compassionate act' will settle snugly within our embarrassing list of President pardons from the time of JR Jayewardene onwards, with gangsters, rapists and ministers' wives convicted of murder being exonerated of heinous crimes.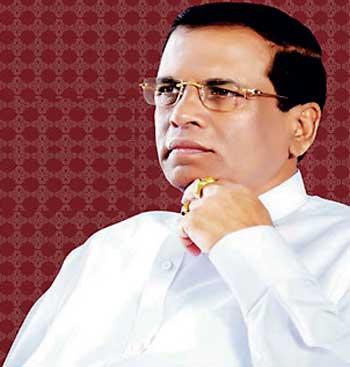 In the above case, I have no connections whatsoever with either the victim, the suspect, or their families. This opinion is offered solely on the basis of my own ideas of right and wrong, justice, and how politicians should not meddle with the legal system. I am personally against the death penalty. But there is no argument that those convicted of murder should spend lengthy jail terms, depending on the circumstances and nature of the crime. While every murder may be heinous in the eyes of the law, not every murderer is driven by totally unjustifiable or morally reprehensible motives. That said, the law cannot show compassion even when it may understand why a person was driven to kill a spouse, lover, friend, acquaintance or rival. It must carry out the sentencing if the defence is able to prevent beyond reasonable doubt that a murder has been committed, even though the sentencing judge and the jury may well understand why it was done, and may even be sympathetic.

In my view, and this is strictly my personal opinion, the Royal Park case doesn't fall into the above category. This view is formed on the basis of crime scene photographs which went viral via social media – the victim looked as if she had been hit by an express train. I refrained from commenting during the trial, as it would have been prejudicial, but I can certainly say so now and those images still continue to haunt me. I do not understand the depths of such rage. The convict did not look physically very big and strong in published photographs; to inflict such damage on the victim, he would have been convulsed by psychotic rage. That's the only logical explanation I can arrive at.

Certainly, worse murders have been committed, but by the same token lesser ones, too, if one takes into account mitigating circumstances. To consider presidential pardons on particular instances is a very delicate issue, and detrimental to the legal system. One may consider it in the case of a miscarriage of justice. When we consider all the presidential pardons in since JR's time, none of them can even remotely be called that.
All over the world, there is a general consensus that the rich and famous are always more likely to escape justice or to be treated leniently

President Abraham Lincoln gave a pardon during the American Civil War to a soldier who had fallen asleep while on guard duty. He was sentenced to be shot by a military tribunal, but the President pardoned him, considering mitigating circumstances such as battle fatigue. President Maithripala Sirisena was quoted on Page One of this newspaper on Tuesday Oct. 22, 2019 as saying that he had practised tolerance even as a schoolboy, when he was attacked with a broomstick while on a bicycle. This is entirely admirable, but it's hard to see what that has to do with considering a Presidential pardon for the Royal Park murder convict.

All over the world, there is a general consensus that the rich and famous are always more likely to escape justice or to be treated leniently. While this isn't always the case, one can quote recent examples such as the trial of South African paraplegic athlete Oscar Pistorius who shot and killed his girlfriend at home in 2013. He was initially sentenced to five years in prison but public outage resulted in a second trial and a conviction of thirteen years and five months. The important thing is that no South African President has considered a pardon for Pistorius because he was a national hero, international athlete or even because he is paraplegic.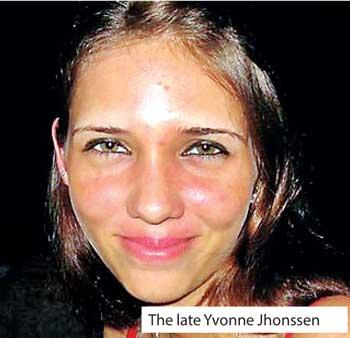 Jude Anthony Jayamaha was 18 when the case began and he was initially sentenced to 12 years in prison. But this became the death penalty (effectively a life sentence as the death penalty is not carried out) after a subsequent appeal. A commuted death sentence means life imprisonment. For an eighteen year old to spend his entire life in prison seems rather cruel. Usually, such lengthy terms are reserved for psychopathic serial killers and drug cartel leaders.

The solution, however, is not to give presidential pardons but to consider how the legal system can be amendedto offer terms similar to the American parole system to those serving life sentences. It will depend on the convict's present state of mind, whether he shows remorse for his crime and his behaviour in prison. That's what the President should consider, though it is way too late now for him to initiate a process that would involve both the parliament and the judiciary.
Jude Anthony Jayamaha was 18 when the case began and he was initially sentenced to 12 years in prison. But this became the death penalty after subsequent appeal

I remember another case 15-20 years ago when a village schoolboy murdered his girlfriend from the same school because she rejected his love. He too, was sentenced to death. What is striking is that his destitute mother and sister were left homeless after a mob set fire to their house, and the boy, after being arrested, was paraded along the village in his underwear by the police. The case is now entirely forgotten and there isn't any mention of it in the internet today.

Anyone who wants to pardon the Royal Park victim should consider a pardon for that village boy, too. That would be exemplary justice indeed.