---
World powers are worried that skirmishes could quickly snowball into destructive nuclear conflict

China has not endorsed Pakistan's numerous calls on the UN to demilitarize Kashmir
Skirmishes could quickly escalate into major war
China signed a UN Resolution naming Pakistan-based Jaish-e-Mohammad (JeM) as perpetrator of the carnage in Pulwama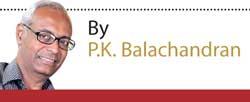 Following the deadly suicide attack on a convoy of Indian buses carrying paramilitary personnel in Pulwama (Kashmir) on February 14, and the air strikes carried out by India and Pakistan on February 26 and 27, key players in the international scene appealed for de-escalation and talks between the estranged nuclear-armed neighbours.

Saudi Arabia and Russia offered to mediate or facilitate talks if there was a request for it. The US played a subtle and unofficial role in getting the captured Indian pilot, Wing Com. V. Abhinandan, released from Pakistani custody. China appealed for talks but stopped short of offering mediation.

Given the sharp differences between the positions of India and Pakistan on the status of Kashmir, the unrest in it, and terrorism that India has been subjected to, external mediation appears to be the only way to bridge the gap. It had proved to be useful in past standoffs. But it is by no means easy.

Pakistan has been seeking international mediation for long, to overcome disabilities accruing from the asymmetries vis-à-vis India. But India has been resisting mediation saying that India and Pakistan have their own channels of communication which can be activated when needed. At any rate, there is no room for any foreign involvement in Kashmir as the issues in it are an internal matter. India has also said that for talks to take place, Pakistan must first stop facilitating cross-border terrorist attacks carried out by Islamic groups believed to be based in Pakistan.

Pakistan, on the other hand, is strong of the view that Muslim-majority Kashmir should have gone to it during the partition of India on religious grounds in 1947. It maintains that New Delhi has been oppressing the Kashmiris, that the unrest in Kashmir is the result of such oppression, and that Pakistan is only giving the Kashmiris moral and diplomatic support.
India says that it has given Pakistan enough opportunities to fix deadly terror groups based in Pakistan. But Islamabad maintains that India has failed to give "actionable intelligence" or material that can stand scrutiny in a court of law.

But given the fact that both India and Pakistan are armed to the teeth with a nuclear arsenal to boot, major world powers are worried about skirmishes quickly snowballing into a mutually destructive nuclear conflict.

Saudi Effort

According to The Hindu, the Saudi Ambassador in New Delhi, Saud Al-Sati, met Prime Minister Narendra Modi and the UAE Deputy Prime Minister and Crown Prince of Abu Dhabi Mohammad Bin Zayed spoke to Modi and Pakistan Prime Minister Imran Khan from Singapore. Zayed stressed the "importance of dealing wisely with recent developments and giving priority to dialogue and communication."

Saudi Arabia is keen on peace being restored in the Indian sub-continent because it has committed investments worth US$ 100 billion in India and US$ 20 billion in Pakistan. Saudi Crown Prince Salman is interested in expanding Saudi influence in South and South East Asia and would like to use peace brokering towards that end.

Russian Interest

Russia, which is mediating between the Taliban and other groups in Afghanistan to bring order to that country after the exit of US forces, has said that it could help India and Pakistan come to terms with each other. Asked by the media if Russia would mediate in the dispute, Foreign Minister Sergei Lavrov said: "If they want this, then of course."
Lavrov told the Pakistani Foreign Minister Shah Mahmood Qureshi,that diplomatic moves could be made under the aegis of the Regional Anti-Terrorist Structure of the Shanghai Cooperation Organization (SCO).

Russia has experience in peacemaking in South Asia. Prime Minister Alexei Kosygin mediated between India and Pakistan to end the 1965 war. The Tashkent Agreement signed by Indian Prime Minister Lal Bahadur Shastri and President Ayub Khan, with Kosygin as the mediator in January 1966, restored the status quo ante.

Moscow, which was very pro-India and anti-Pakistan during the Cold War, is now cosying up to Islamabad because it wants Islamabad's cooperation to tackle Islamic terrorism and also to bring peace to Afghanistan. Russia should, therefore, be acceptable to both sides.

Can China Play A Role?

China, which had unofficially expressed a desire to mediate between India and Pakistan in 2017 but only to be rebuffed by New Delhi, welcomed Pakistan's decision to release the captured Indian pilot. Foreign Ministry spokesperson Lu Kang said: "We encourage both parties to continue to move in the same direction and take substantive steps in resolving relevant disputes through consultations and dialogues to jointly safeguard regional peace and stability."

Admittedly, China has not offered mediation. But China can play a role in shaping Pakistan's mind, given its growing influence over that country due to the latter dependence on Chinese investments. However, given the cold relations between China and India, and China's all "weather friendship" with Pakistan, New Delhi will not be too eager to take Chinese help.
But I-wei Jennifer Chang, writing in Peace Brief in 2017, argues that China can play a role and has played a role as a peacemaker. Since the 1980s, China's policy on Kashmir has shifted from a strong pro-Pakistani stance to a more balanced one. During crises, Chinese concerns about preventing war between India and Pakistan had outweighed political considerations to defend Pakistan. Beijing had worked closely with Washington to mitigate regional tensions, Chang points out.

"In recent decades, Beijing's focus on dialogue and negotiations as the only way to resolve global conflicts has become a major tenet of its contemporary foreign policy," she observes.
In the 1990s, Beijing advised Islamabad against convening a special UN session on Kashmir. China has not endorsed Pakistan's numerous calls on the UN to demilitarize Kashmir and implement decades-old resolutions.

During the Kargil conflict in 1999, China urged Pakistan and India to "respect the Line of Control (LOC) and resume negotiations at an early date in accordance with the spirit of the Lahore declaration."

"China also joined international efforts to prevent a near-war scenario that brought a million troops and Indian nuclear-capable missiles to the border following a Pakistani militant attack on the Indian Parliament in 2001. China helped the United States and Russia coordinate mediation between Indian Prime Minister Atal Behari Vajpayee and Pakistani President Pervez Musharraf."

"Beijing dispatched Premier Zhu Rongji to India, participating in the U.S. strategy of sending foreign leaders to both countries to deter them from war. Chinese officials also engaged in unprecedented shuttle diplomacy after the 2008 Mumbai attacks brought India and Pakistan once again to the brink of war. Chinese Vice Foreign Minister He Yafei served as a special envoy shuttling between New Delhi and Islamabad. China urged dialogue in a bid to deescalate hostilities after Pakistani terrorists coordinated multiple attacks across Mumbai."
"When India appealed to China to press Pakistan to bring the accused militants to justice. Beijing privately urged Islamabad to arrest and prosecute the militants, which Pakistan did, albeit briefly," Chang says.

More recently, China signed a UN Security Council Resolution naming Pakistan-based Jaish-e-Mohammad (JeM) as the perpetrator of the carnage in Pulwama.

United States

The US has also not offered mediation, but the US has been playing a role in restoring peace between India and Pakistan. It is believed that the US, which needs Pakistan's help to reach out to the Taliban on the one hand and needs India's market on the other, played a behind-the-scenes role in getting Pakistan to release the captured Indian pilot, a step which brought about a dramatic change in the ground situation.

A hint of the US role was there in President Donald Trump's remark in Hanoi.

"India and Pakistan have been going at it, and we have been involved in trying to have them stop. We have reasonably decent news, hopefully, it is going to be coming to an end…We have been trying to get them both some help, get some organization and peace," Trump had said, hours before Pakistan announced the release of the pilot.

Earlier in 1999, during the Kargil War, US President Bill Clinton used his influence over Pakistani Prime Minister Nawaz Sharif to get Pakistan to withdraw from the Kargil heights and end the war which had claimed nearly 1,000 Indian and Pakistani lives.